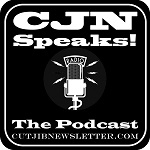 S3 E10: J.J. and CBD discuss the transexual terrorist attack in Nashville, the color revolution in Israel as a result of Netanyahu's legitimate push to overhaul a feral judiciary, the US Navy's push to destroy itself, has the American psyche been so thoroughly damaged as to make national revival impossible? And more!
Political Pitch Meeting Proposal:

Producer: So, I hear you have a new control device for me.
Writer: Yes, sir, I do. It's a virus called Covid.
P: Ooo, sounds interesting. Is it like a plague?
W: It's more like the flu.
P: But really bad, right? Like your organs melt and it's almost 100% deadly if you catch it?
W: It's more like the flu.
P: Oh. So why are people going to be scared of it?
W: Well, we're going to tell them to be.
P: And they're just going to go with it?
W: They won't have a choice. We're going to lock everything down for two weeks and keep everyone at home. Ya know, to really show how deadly this virus can be.
P: Two weeks doesn't seem like very long.
W: That's because two weeks really means indefinitely.
P: Huh. I like the sound of that.
W: We're also going to scare everyone into wearing these stupid face masks all the time to prevent the spread of this virus.
P: Do these masks actually do anything?
W: Nothing at all.
P: Won't it be hard to get the entire population on board with wearing masks to prevent the spread of a virus?
W: Actually, it's going to be super easy, barely an inconvenience.

Posted by: The Central Scrutinizer
Ron DeSantis @GovRonDeSantis


The weaponization of the legal system to advance a political agenda turns the rule of law on its head.

It is un-American.

The Soros-backed Manhattan District Attorney has consistently bent the law to downgrade felonies and to excuse criminal misconduct. Yet, now he is stretching the law to target a political opponent.

Florida will not assist in an extradition request given the questionable circumstances at issue with this Soros-backed Manhattan prosecutor and his political agenda.

Posted by: redridinghood
Twitter censors American Greatness story on the "Trans Day of Vengeance;" the news outlet refuses to delete the tweet as ordered by Twitter's still-aggressive censorship board
Twitter's claim is that they're enforcing a ban of
all
mentions of this. But if a Nazi group were organizing some event, Twitter would
NOT
ban critics, especially those on the left, from referencing the event in condemning it. They would distinguish between promotion of the event and condemnation of it. Twitter is covering up for the Trans Radical Collective under the guise of limiting promotion of their event.
Seems like the New Boss is same as the Old Boss. True, the New Boss had to make concessions to the Regime just to get advertising back, but still -- the New Boss is exactly the same as the Old Boss. With two important exceptions: The New Boss likes the Babylon Bee and LibsofTikTok. But everyone else is open for censorship. I didn't want to admit this, but there you are.
OT: DeSantis: "Florida will not assist in an extradition request given the questionable circumstances at issue with this Soros-backed Manhattan prosecutor and his political agenda."

Posted by: The Unvaxxed and Unmasked Ranger - Longing to Lie in Zooey Deschanel's Bosom for Comfort
Ladies and gentlemen, boys and girls (and trans pansexuals) welcome to the opening day of Major League Baseball 2023.
This season introduces a new pitch count rule
designed to speed up the game and theoretically, increase MLB's appeal to younger audiences. As a literal inside baseball note: Did you know that if a player intentionally touches the ball with a part of his uniform, hat, or mask,
(the so called "catcher's balk")
the runners on base get to advance? [dri]
There's another sneak peak for the Dungeons and Dragons movie I reviewed this Sunday the 26th at 2pm in various theaters.
Forgotten 80s Mystery Click
Frontman quit his old band over his resistance to adding synthesizers to their sound, and then released a cover of a Louis Prima song loaded with synthesizers
Holy shit this is crap. I forgot how bad this was. I thought his big complaint is that he didn't like the non-hard-rock his old band was taking? His version also doesn't improve
on the original.
Steve Martin doing his Let's Get Small act.
I've listened to this album 400 times. I never had a visual to associate with it. I always imagined it in black and white, because the album art was in B&W.
I mistakenly said that this recording could be during the sessions when he recorded
Let's Get Small.
I thought he did that at the Troubador. But he didn't; Simon Jester just reminded me he did that at the Boarding House. My mistake!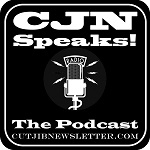 Author, historian and expert on Islam,
Robert Spencer
is CBD and J.J.'s special guest where, with the backdrop of Donald Trump's imminent arrest and detention as a political prisoner, they discuss his timely book "
The Sumter Gambit
: How the Left is Trying to Foment a Civil War," as well as major realignments in the Middle East, and much more!
@zerohedge - 2h
SEC Hits Lindsay Lohan, Jake Paul, Soulja Boy And Others With Crypto Fraud Charges
Posted by: andycanuck