« Quarantine Cafe: Pet Puma Edition
|
Main
|
Early-Early Morning Open Thread And Exhortation To Vote! »
November 02, 2020
Monday Overnight Open Thread (11/2/20)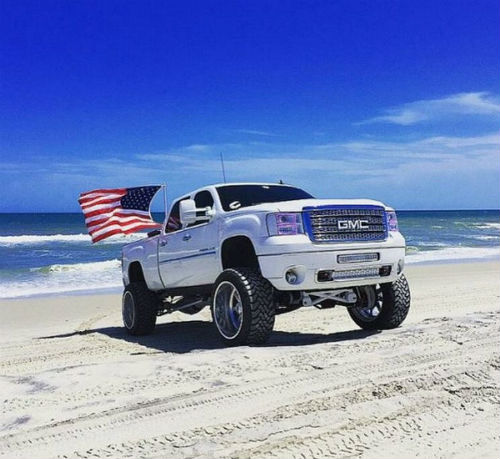 ***
The Quotes of The Day

Quote I

"Donald Trump is not an Adolf Hitler. At least Hitler improved the daily life of his followers, had discipline, and required more of himself to gain the respect of his followers. Even with the same pathology, there are varying degrees of competence." Dr. Bandy X Lee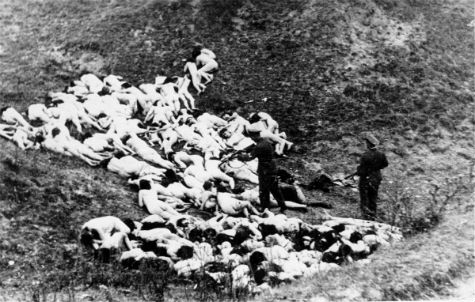 A German in a military uniform shoots at a Jewish woman after a mass execution in Mizocz, Ukraine. In October of 1942, the 1,700 people in the Mizocz ghetto fought with Ukrainian auxiliaries and German policemen who had intended to liquidate the population. About half the residents were able to flee or hide during the confusion before the uprising was finally put down. The captured survivors were taken to a ravine and shot. Photo provided by Paris' Holocaust Memorial.
Oh really "Dr." Lee?

Quote II

I cannot imagine caring so much about politics that I would cut off a friend or family member. I don't make friends on the basis of politics, so why would I cease being friends with someone I otherwise cared about, because they came to a different political conclusion. I mean, yeah, if it were Germany 1934 or Russia 1917. But we aren't there. We get there more quickly by becoming the sort of people who value politics more than friends and family. Rod Dreher

Quote III

Sometime tomorrow — and it may even be before the polls close — there's gonna be a network that will call the race for Joe Biden. And I don't know; they might use exit polling data. Who knows what they'll use, but the effort to suppress Election Day turnout tomorrow is going to be intense. Because, ladies and gentlemen, the people who are professionals in politics know one simple thing. There is nothing that overcomes Election Day turnout. Election Day turnout is how we avoid election fraud. Rush Limbaugh

Quote IV

"He was transferred to keep him away from the daughter because the governor didn't like whatever they were doing," Unidentified Source familiar with the situation

Wonder if her and the old man share this in common?

***

The age old debate: Crossbow vs. Longbow. In Russia it's the Crossbow.

Russian oligarch, nicknamed The Sausage King, has been murdered with a crossbow, investigators say.

Vladimir Marugov and his partner were in an outdoor sauna cabin when they were attacked, reportedly by two masked assailants.

The woman managed to escape through the window and call the police.

Detectives found the body of Mr Marugov, who owned some of Russia's largest meat-processing plants, in the sauna with a crossbow next to it.

Police have detained a male suspect in connection with the murder. The suspect has not been named.

The attack happened at Mr Marugov's countryside estate, about 40km (25 miles) outside the capital, Moscow, early on Monday morning, Russia's Investigative Committee (similar to the FBI in the US) reported.
***
If you want to spend the Thanksgiving Holiday with people outside of your home, Go for it.

The COVID infection fatality ratio is around 1% in high-income countries, but substantially lower in low-income countries with younger populations.


These are the findings of a new report from the Imperial College London COVID-19 Response Team.

The report reveals that:

In high income countries, the estimated overall infection fatality ratio (IFR) is 1.15% (95% prediction interval 0.78-1.79).

Don't let tyrants rule your life.

"Go and see your family on Thanksgiving," New York Post columnist Karol Markowicz wrote. "Yes, even if you have to travel out of state to do it. In case you're wondering, yes, I've heard of the pandemic, and yet I repeat: Go see your family on Thanksgiving."

Markowicz was responding to New York City Mayor Bill de Blasio telling people to stay home for the winter holidays, to include Thanksgiving, to prevent a second wave of the coronavirus.

"I hate to say it but I have to urge all New Yorkers — do not travel out of state for the holidays," de Blasio said last week during a press briefing. "Realize that by doing that, unfortunately you could be putting yourself and your family in danger and the risk of bringing the disease back here."

Democratic Gov. Andrew Cuomo is also discouraging New Yorkers from inviting the family over for Thanksgiving
***

Paul Joseph Watson interviews the niece of Osama bin Laden........

***
If you were directly related to an evil person, would you get sterilized? The great niece of WWII monster Hermann Goering did.

"Getting back to the issue of DNA, I wanted to ask you about your decision to sterilize yourself. Were you worried about continuing Hermann's legacy?"

"It's complex. I was about 30 when I did it. I was living in a commune with Osho in Pune, India and a lot of people did it in that commune. There are too many kids in the world, so I won't have any. My brother did it too."

"So, it wasn't specifically the Goering genes?"

"No. However, when my brother did it he said, 'I cut the line.' He's dramatic like that. And when he said that, it became clear to me that that must have influenced me too. I had a fear about my own power to maybe pass something on."
***

Does Hunter Biden have another legal problem? Only if this country had one set of laws.

Hunter Biden is the proverbial albatross for his father's campaign. The deal with his laptop and the rather incriminating evidence on that laptop isn't helping the elder Biden's presidential ambitions by any means.

Then, last week, we learned about Hunter's gun escapades. In particular, his brother's widow and Hunter's girlfriend at the time tossing a handgun into the trash.

However, there's an aspect I didn't consider when covering that story.

ATF Form 4473, Firearms Transaction Record, Section B.21.e requires the transferee to answer "Yes" or "No" to:

"Are you an unlawful user of, or addicted to, marijuana or any depressant, stimulant, narcotic drug, or any other controlled substance?"

If he'd answered "Yes," the purchase would have been denied.
***
Last night in The Quotes of The Day, Quote I featured Scott Ellis, executive director of the Michigan Licensed Beverage Association.

So what does the little Brown Shirt Governor of Michigan have up her sleeve? Restaurants face draconian ramifications for not contact tracing of their customers.

Federalist: The Michigan Department of Health and Human Services (MDHHS) is requiring restaurants, barbershops, tattoo parlors, recreational facilities, and entertainment establishments to record the names, contact information, and visit times of all customers to "aid with contact tracing." Any establishment that does not comply is threatened with a maximum $200 fine and a misdemeanor charge punishable with up to six months in prison.
To all of our fine Michigan Morons may I suggest the following:
Use your first name Whitmer
111 S Capitol Ave, Lansing, MI 48933
P.O. Box 30013
Lansing, Michigan 48909
517-335-7858
Don't we all identify as "Karen" Whitmer? I know I will the next time I'm in the UP.
***

12 step programs work for drug and alcohol addiction. But for racism?

Part one of a webinar series co-hosted by the Center for Practice Transformation and the University of Minnesota's School of Social Work and Continuing Education Series presented a 12-step program for White people, as part of the school's effort to "deconstruct and decentralize whiteness."

In her "Recovery from White Conditioning" event, therapist and clinical supervisor Cristina Combs presented the program that, "is designed for white people to challenge and support each other to accept our responsibility for dismantling white supremacy, as it lives in us and around us."

With this one rule, you won't need those 12 steps, "Do unto others as you would have them do unto you.".
***

A combo story. Genius Award Winner and Feel Good Story of The Day all wrapped into one.

After a few drinks with a friend, the pair got hungry and decided to order a pizza to halt the munchies.

He says he paid by credit card after ordering online but forgot that he had already paid when he spotted the delivery driver had arrived.

Walking outside with the cash, the man handed the delivery driver $30 for the pizza and a 20pc tip for him after forgetting that he had already paid for it.

"The driver was about in his mid 30's, barely spoke English and he was driving a beat-up car.
***

Well, there is at least one adult in the home that likes to have fun........

***

A fool and his money are soon parted. Man mauled by leopard.

A man who paid $150 for a "full-contact experience" with a black leopard says he had to undergo multiple surgeries after he was mauled by the fully-grown animal in an enclosure behind a Davie home.

A picture obtained by Local 10 News shows Dwight Turner's heavily bandaged head and ear after the savage attack, which detectives from the Florida Fish and Wildlife Conservation Commission say happened behind a home on Earnest Boulevard on Aug. 31.
***

I don't hate "Queer people". I'm fairly tolerant, live and let live. Once again we must state Diversity Street, is a one way thoroughfare.
This was a different car rally but with people with very old fashioned ideas about what makes America great. My queer family was witnessing a Trump parade, and would end up being stuck in the middle of it while running our errands.

"Idiots," I muttered, and became instantly angry at the pride and self-righteousness with which Trump supporters carry themselves—so much so that they organize themselves to drive through towns to wave their giant Trump flags, honk their horns, and hang out of windows to cheer for a man who breeds and encourages bigotry and violence. One truck had a life-sized Melania cardboard cutout tied to its roof.

It was shocking how similar all of the people looked: white, middle-aged and older, and seemingly male. There were some women riding shotgun and a few kids were shouting out of backseat windows, but there was no sign of diversity or compassion in the people who occupied the SUVs and trucks. It reminded me of a giant circle jerk of insecure boys making noise to get the approval and attention they crave
Respect and acceptance are first taught at home.
***
The ONT Musical Interlude
Born on this day: 2 Nov 1944
Keith Emerson, keyboards, from English progressive rock band The Nice, who had the 1968 UK hit single an instrumental rearrangement of Leonard Bernstein's 'America'. And as Emerson Lake and Palmer, had the 1977 UK No.2 single 'Fanfare For The Common Man'. Emerson died on 11 March 2016 in Santa Monica, California, of a self-inflicted gunshot wound to the head. He had become "depressed, nervous and anxious" because nerve damage in his hands had hampered his playing. via thisdayinmusic.com
&&&
On this day:2 Nov 1996
American vocalist and guitarist Eva Cassidy, died of skin cancer aged 33. Two years after her death, Cassidy's music was brought to the attention of British audiences, when her versions of 'Fields of Gold' and 'Over the Rainbow' were played by Mike Harding and Terry Wogan on BBC Radio 2. She is the only artist to score three posthumous UK No.1 albums: 2001's Songbird; 2002's Imagine and 2003's American Tune. In 2001 she also had a UK No.42 single with 'Over The Rainbow' and the 2007 UK No.1 single 'What a Wonderful World' with Katie Melua. via thisdayinmusic.com
***

This gives new meaning to the term "Tumble Dry" or Genius Award Winners.

Three men had to be rescued by firefighters after they got stuck in a tumble dryer in Essex, the fire service has said.

Essex County Fire and Rescue Service were called to a derelict laundry site in Bower Hill, Epping at 6.35pm on Friday.

They found the three young men, all believed to be in their late teens, stuck in the industrial-sized dryer.

While two of them had successfully climbed in, the third had got his ankles trapped in the door, the force said.
***

It's tough being a parent. Tougher having a baby born with health issues. Tonight's Feel Good Story of The Day.

Parents whose babies are being treated in the always-scary neonatal intensive care unit at this hospital get a message of hope every day.

Every time parents or nurses pass down the hallway, they get to visualize a positive future for the tiny patients.

The Mesa, Arizona hospital, Banner Children's at Desert, created a 'Wall of Hope' as a reminder for families to expect better days ahead.


The wall features photos that highlight former NICU patients in a stark and inspiring contrast.
***
Tonight's ONT has been brought to you by Sacrifices.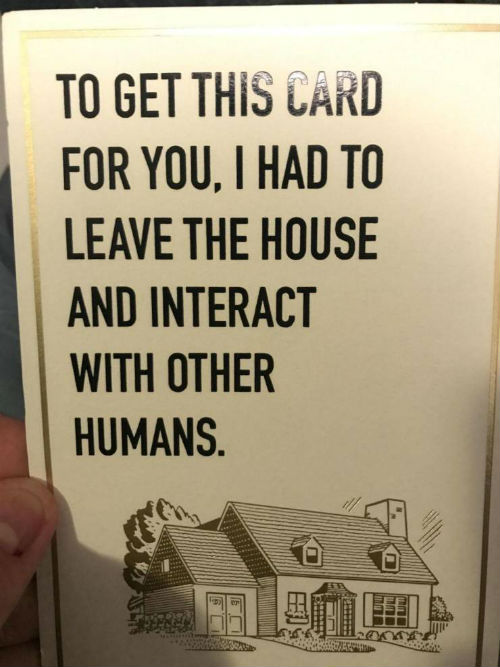 Notice: Posted with permission by the Ace Media Empire and AceCorp, LLC. ONT tips, blueberry pies, loose change, drink tokens and burner phones to petmorons at gmail dot com. Complaints? To suckitupbuttercups.com


posted by Misanthropic Humanitarian at
10:00 PM
|
Access Comments