July 03, 2022
Sunday Overnight Open Thread (7/3/22) Not Much Content Edition
—Misanthropic Humanitarian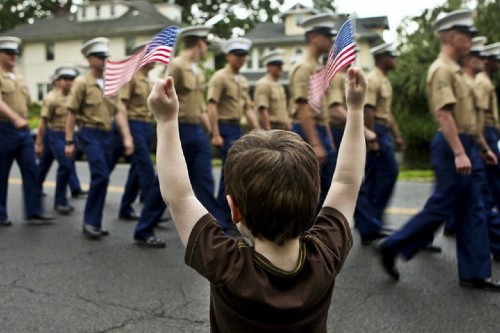 ***
The Comments of The Week
Comment I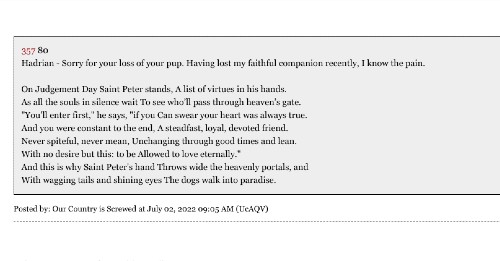 Comment II

Comment III

Comment IV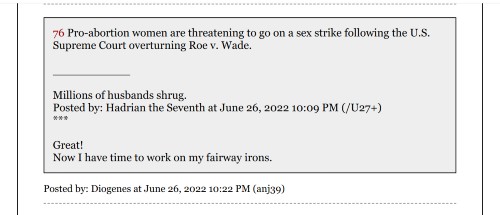 Continue reading
Gun Thread: Happy Independence Day Weekend Edition!
—Weasel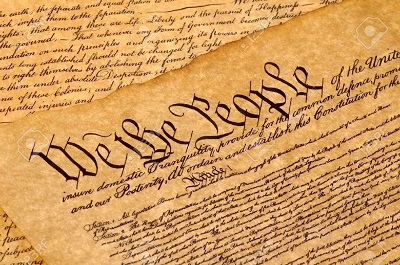 Suck it, King George!
Howdy, Y'all! Welcome to the wondrously fabulous Gun Thread! As always, I want to thank all of our regulars for being here week in and week out, and also offer a bigly Gun Thread welcome to any newcomers who may be joining us tonight. Howdy and thank you for stopping by! I hope you find our wacky conversation on the subject of guns 'n shooting both enjoyable and informative. You are always welcome to lurk in the shadows of shame, but I'd like to invite you to jump into the conversation, say howdy, and tell us what kind of shooting you like to do!
I liked this intro from last year so I'm using it again.
Two hundred and forty-six years ago we told King George to kiss our colonial asses and declared our independence from Great Britain. We were then 13 colonies with a precarious toe-hold on a largely unexplored continent, and had just told the world's largest military and economic power to bite the big one. With hostile indians (woo-woo) on one side, and the British Navy on the other, we drafted our Declaration of Independence and took care of bidness. Thirteen years later we had a shiny new Constitution and Bill of Rights and were on our way...

To having Joe Biden as President.

OK. So perhaps we haven't been the best stewards of the incredibly precious gift of freedom fought for, and then entrusted to us, by our forefathers. Perhaps it's time to stiffen our resolve and revisit some of the basic concepts which compelled our revolution in the first place. The idea of America isn't dead, but our management of the enterprise has certainly left much to be desired. I still think it's good and proper to loudly celebrate our independence, not only as a celebration itself but also as a warning to tyrants, both foreign and domestic. What was done once can be done again.
Happy Independence Day everyone. Yes, I know it's not technically celebrated until tomorrow, but 'round these parts it's a multi-day holiday.
With that, step into the dojo and let's get to the gun stuff below, shall we?

Continue reading
Food Thread: Frog Travel Edition
—CBD
It's time to be plagued by my mediocre food photos from a recent trip. At least I haven't set up a slide projector in the living room!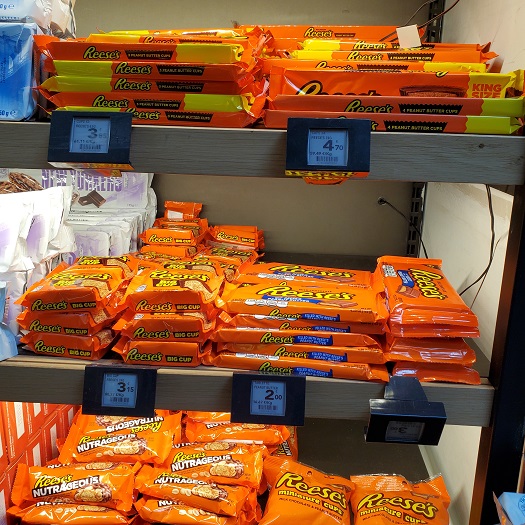 Yup...some things are universal, and peanut butter and chocolate is one of those things. Even in the middle of Paris at a fancy grocery!
My guess is that this store (Le Bon Marché ) is catering to Americans living in Paris who crave a taste of home, but I suspect that the French buy them also. They have a sweet tooth just like most people. The number of chocolate stores in Paris and even in the boonies is amazing.
The trip was half Paris and half small country towns. We enjoyed the neighborhood restaurants so much that we cancelled our reservations at two upscale places. Why bother with that sort of food when the casual places we tried were so damned good and friendly.
So without further ado...on to the food!
Continue reading