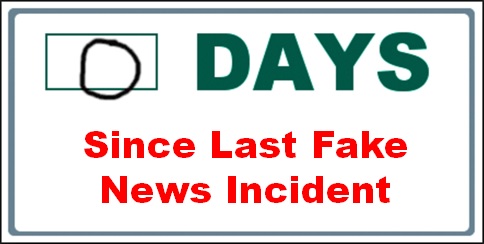 Forget it. This is exhausting. On any given day there's enough to fill the sidebar completely. Until further notice, the counter is stuck at '0'. Also:
John Nolte is doing a weekly tally
.
Headlines: 02/19/2017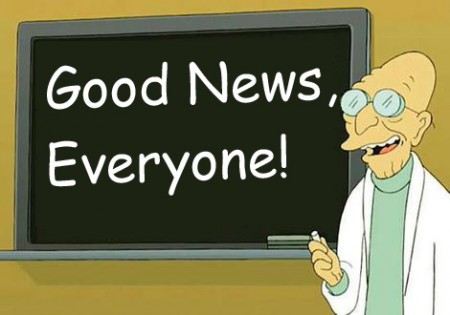 Omar Abdel-Rahman, "The Blind Sheikh" who was the mastermind behind the 1993 WTC bombing,
has died in a federal prison
. This Blog wishes him well in his meeting with 72 Virginians. [Weirddave]
Corrections made to the GAINZZ Post.
I explain the error I made at the end, and the changes I made. Thanks to a biochemist for contacting me and saying, "What the hell is 'insulin-sensitive hormone'?" The right terminology is now, I hope, in the article.
Headlines: 02/17/2017
Headlines: 02/15/2017
The latest edition of the
Drift Compatible
podcast is now available. What are the rascally Brent Cochran and Mistress Alex up to this week?
Headlines: 02/13/2017
What's happening at Lake Oroville?
In less than 2 1/2 months, Lake Oroville has gone from 42% of capacity to 101% of capacity, and there is still a massive snowpack in the mountains above it. I fear this may just be the beginning of troubles. [Fritzworth]
UPDATED:
Two new drone videos show the aftermath of just a single day of flow at the
emergency overflow spillway
. Heh.
"Erosion"
: Whoever heard of such a thing?
Headlines: 02/12/2017
Vic[/i] We Have No Party
: "417 Any time someone tells me Obama "got" Bin Lad ..."
hogmartin
: "[i]Any time someone tells me Obama "got" Bin Laden ..."
voiceover
: "Throwing this out to the Horde to see if anyone ha ..."
Duke Lowell
: "Any time someone tells me Obama "got" Bin Laden I ..."
Puddleglum
: "[i]401 Biloxi Blues[/i] [br] Good flick. I forgo ..."
Vic[/i] We Have No Party
: "393 Are you bedresting? How soon can you get ..."
Bruce
: "I've watched Bar Rescue and the restaurant rescues ..."
logprof
: "I feel really bad for the owner's friend Gabe, tak ..."
naturalfake
: "[i]I watch it every time it comes on. Coming full ..."
hannitys_hybrid
: "Before the last election I was in the Let It Burn ..."
Emmie
: "[i]It's complicated. Posted by: Taco Shack at Feb ..."
Lizzy
: ">>"the freshman""Vermont" ..."