« Some Funny Status Updates from 2011
|
Main
|
Top Headline Comments 2-7-12 »
February 06, 2012
Overnight Open Thread
De Facto Sharia Costs Dearborn, MI $100K
Due to its large Muslim population Dearborn, MI has become a hotbed of creeping de facto sharia. To the point that doing anything that offends local Muslims - even if it's 100% legal and Constitutional - will bring down official heat and harassment. In fact just handing out Christian fliers on public property is enough to get you detained and arrested as was covered on a previous ONT. Video of this incident is below the fold.
Was this a case of over-zealous police acting on their own? Nope, even the town's mayor was totally down with restricting anything he perceives as anti-Muslim.

"It's really about a hatred of Muslims," [Dearborn Mayor Jack] O'Reilly said. "That is what the whole heart of this is. ... Their idea is that there is no place for Muslims in America. They fail to understand the Constitution."
Well now after almost a year and a half the wheels of justice have slowly turned and a judge has finally ruled the arrests and restrictions to be unconstitutional and ordered Dearborn to pay $100K in fees:

A judge in Detroit has ruled that the decision by police in neighboring Dearborn to arrest a Christian pastor who wanted to hand out Christian tracts at the city's Arab fest in 2009 will cost the city some $100,000.

That's the decision following a request from the pastor's attorneys that the losing side in the First Amendment argument over expressing religious perspectives on city streets be required to pay them for their work on behalf of Christian Pastor George Saieg.
Really there should have been a punitive award in this case to discourage further non-Muslim discrimination. And given that there are other similar pending cases there may well be.
Of course in a just and non-politicized country the US DOJ would get involved and stop Dearborn's ongoing civil rights violations of non-Muslims. But I guess we're not living there anymore.
Are You a Ddulite?
What's a Ddulite you ask? Well basically the opposite of a Luddite:

A preference for higher tech solutions even in cases where lower tech alternatives have greater and more appropriate functionality; a person of ddulite tendencies.

Though Ddulites are the opposite of Luddites with respect to attitudes toward technology, they occupy more or less the same point with respect to functionality.
My mother is very much a ddulite and back in my wayward youth I was too. Now as a semi-grizzled engineer I've come to realize that lower tech solutions that work and are thoroughly debugged and understood are golden. That doesn't you don't upgrade but you have to look closely at the actual upside versus true costs instead of going with the new shiny.
Google Now Sponsoring CPAC
So I guess they're trying to be less evil or just trying to have some influence on both sides of the aisle. Some speculate that it was the opposition to SOPA on the right that attracted Google's attention and involvement.


Teaching High School Students to Work at Walmart
So you'd think Walmart creating an internship program for high school students in Detroit where the unofficial unemployment rate is over 50% could only be seen as a good thing, right?

Sean Vann, principal of the Frederick Douglass Academy for Young Men, has 30 students in the program. He told the Detroit Free Press he's enthusiastic because along with earning money, since the schools are in the suburbs, the students will be around people from different cultures.
Nope - for some it's just an internship in slavery:
Donna Stern, a representative of the Coalition to Defend Affirmative Action, Integration & Immigrant Rights And Fight for Equality By Any Means Necessary (BAMN) is outraged. "They're going to train students to be subservient workers. This is not why parents send them to school."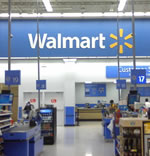 New Innovations In Silver
Silversmithing is another one of those areas where you expect pretty much no further innovations. But you'd be wrong:

Human beings have been smithing silver for millennia. I was surprised to learn, therefore, that significant advances in silver metallurgy have been made as recently as the 1990s. Sterling silver, by definition, contains 92.5 wt% silver metal and 7.5% other metals, traditionally mostly copper. In 1998, however, Peter Johns of Middlesex University obtained a US patent on sterling silver alloys containing the semi-metallic element germanium as an additive. The resulting product, called Argentium, eliminates firescale, dramatically reduces tarnishing in air, and produces a more ductile metal.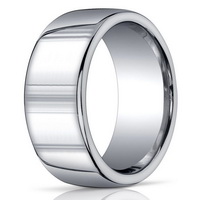 All of the 2012 Super Bowl Commercials
In case missed them the first time.

Eaten by a Grue: A History of Zork
For all you old-school gamers who remember the text-only game from the 70s and 80s.

Originally, Zork and Adventure were both written for the PDP-10, a room-sized computer mainframe that was popular with universities in the late-1970s. Adventure was written in a very common programming language called FORTRAN, so copies of the game spread rapidly among mainframe users. Zork, however, was written with MDL, a more specialized language that wasn't as popular. So, for a while, the only way to play Zork was to log on to the MIT PDP-10 through ARPAnet, an early version of the internet, and run it remotely. Zork was never officially announced to the world; people just heard about it through ARPANet, making it an early viral sensation.
Now I wasted a good amount of time trying to solve all the puzzle in Zork but it turns out I was in good company:
Apparently comedian Robin Williams, a long-time gamer who named his daughter Zelda after The Legend of Zelda, had a unique way of getting help with the latest Infocom game – he'd call Marc Blank in the middle of the night and beg for clues.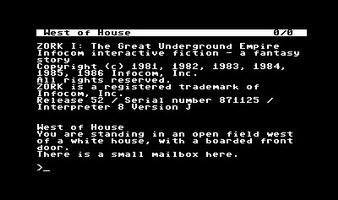 The Yahoo AoSHQ group. Bla bla bla. And don't forget about the Job Bank.
Tonight's post brought to you by Illinois Grammar Nazis: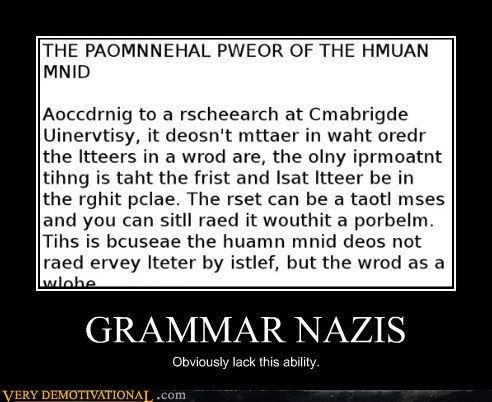 Notice: Posted by permission of AceCorp LLC. Please e-mail overnight open thread tips to maetenloch at gmail. Otherwise send tips to Ace.

posted by Maetenloch at
09:59 PM
|
Access Comments