« A Word From The King*
|
Main
|
Ace: This New Sean Duffy Ad Makes Me Want To Be Weird Again
Sean Duffy: Scale of 1 to 10 -- How Weird?
Ace: A Four »
September 28, 2010
Overnight Open Thread
Evening all M&Ms.
Christian Proselytizing Near Muslims Legal in Michigan
For now. If you've got the money and time to defend yourself in court.
And not if the Mayor of Dearborn has his way:

"It's really about a hatred of Muslims," [Dearborn Mayor Jack] O'Reilly said. "That is what the whole heart of this is. ... Their idea is that there is no place for Muslims in America. They fail to understand the Constitution."
Umm the Constitution - I don't think it means what he thinks it means.
The fact that they got arrested and had to go to trial for quietly handing out religious fliers seems like a pretty obvious violation of 3 of the 4 clauses of the First Amendment. Plus the police also seem to believe you also don't have the right to video them arresting someone for handing out religious fliers. So the whole episode is disturbingly un-Constitutional in several ways.
And here's video of the incident:

So how did Islam, a religion followed by less than 2% of the US population, manage to become a de facto state religion?
Is It Illegal to Record the Police - A Followup
I covered this story a while back. Well the wiretapping charges against Graber were finally dismissed on Monday.

A Harford County Circuit Court judge Monday dismissed wiretapping charges against Anthony Graber, a motorcyclist who was jailed briefly after he taped a Maryland state trooper who stopped him for speeding on I-95. Graber used a camera mounted on his helmet, then posted the video on YouTube. . . . Judge Emory A. Pitt Jr. had to decide whether police performing their duties have an expectation of privacy in public space. Pitt ruled that police can have no such expectation in their public, on-the-job communications.
But given that the State AG had already decided that state troopers don't have an expectation of privacy in public, why were charges even filed? By doing so the DA wasted Graber's and the court's time and money. At some point arresting people for what's been explicitly ruled legal needs to be a civil rights violation that exposes individual officers to lawsuits. Otherwise there's no incentive to stop.
Dan Collins at POWIP Needs Readers!
I read and link to Dan over at POWIP fairly often but apparently I'm one of the few. Which is a shame because he breaks stories and covers a lot of interesting topics that no one else does. So check him out and/or add him to your feed so you'll get to see what I'm going to steal later.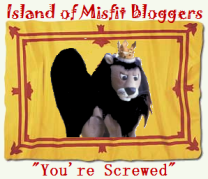 Screw Burning Man: This Year's Greatest Desert Festival is a 3-day Mad Max Reenactment!
So get your ass down to Wasteland Weekend, a three-day post-apocalyptic party in the Southern California desert that will be happening from Friday, October 22nd to Sunday, October 24th 2010. This year there will be 3(!) replicas of Max's pursuit special and of course Bartertown and gyrocopters. So put on your favorite leather chaps/white gown armor and come on down and party with the ayatollah of rock and rolla.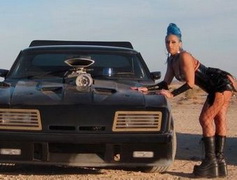 Gold Bar ATMs Coming To America
First introduced in Abu Dhabi they've spread to Germany and are now coming to the US.

The machines, which update the gold price every 10 minutes to match international markets, take cash or credit cards and dispense small bars—including 1 gram, 5 gram, 10 gram and 1 ounce units—as well as coins such as South African Krugerrands, Australian Kangaroos and the Canadian Maple Leaf.

Soft, yellow metal ingots - the new hard currency.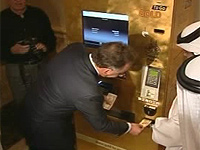 Watching Food Rot
Here's a 13 day time lapse video of some food rotting. Not as gross as you probably expect but I wouldn't watch this before eating either.

Is Twitter Protecting Ashton Kutcher?
Well Mickey Kaus thinks they're sanitizing celebrities tweets based on searches on Ashton Kutcher's twitter id, @APlusK. I'm not too convinced, but I wouldn't be surprised either. And if twitter isn't already offering a premium filter exclusion service, they should consider it.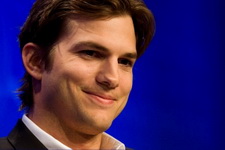 Oh and Little Miss Spellcheck has a request - she's looking for music for her Nov. 2 Pudding Election Party:

I'm hoping to get through the night with minimal repeats and no Kool and the Gang, so I'm hoping morons can suggest many songs celebrating the thrill of victory (and a few consoling the agony of defeat). Champions tunes, revenge ditties, cruel mockeries, celebrations of the human spirit, songs of rekindled hope and bright tomorrows. The most moronic of liberal protest songs to be played ironically and mockingly. The most manipulative patriotic tunes to coax tears of joy. Songs of earthquakes and tsunamis, miracles and wonders, the wicked brought down and the oppressed set free.
And here's a collection of ONT tips that I'm just now getting around to. If you sent me something and I didn't use it, mostly that was just because it got buried under tons of emails and I was too lazy to go searching. That or it kind of sucked but mostly teh laziness.
Crime comes to Farmville (thanks to stan)
Birds Are Secretly Composers (thanks to Mike H.)
The Waldo Ultimatum (thanks to CM)
Where your stolen CA trucks end up (thanks to CDR M)
A Homemade Coil Gun - silent and deadly (thanks to CDR M)
Cambridge 'yoga' parking tickets have drivers in a twist (thanks to ITC and Tom B.)
Sandra Lee and her cocktail Xmas Tree (thanks to Jane D'oh)
5 Steven Spielberg Movie-Turned-Musicals You Didn't Know Existed (thanks to SC)
Pimpin' Your Disabled Girlfriend (thanks to SC)
Reuters: UFOs monitoring US nuclear weapons (thanks to D. Strait)
Star Trek: The Sexed Generation (thanks to Mike H.)
Finally: Transparent Aluminum (thanks to CDR M)
The Yahoo AoSHQ group. You know the way.
Tonight's post brought to you by Atari: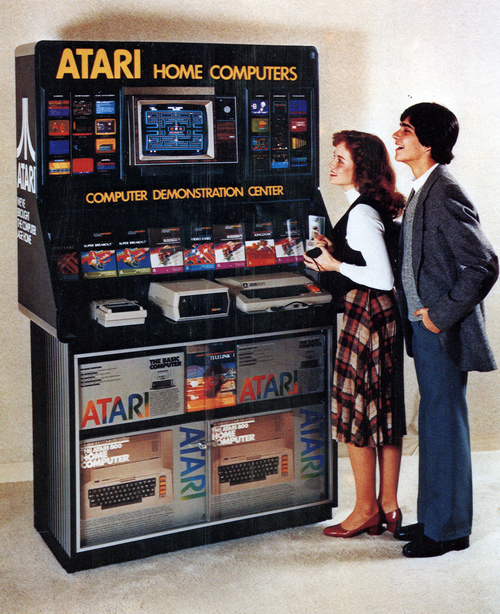 Notice: Posted by permission of AceCorp LLC. Please e-mail overnight open thread tips to maetenloch at gmail. Otherwise send tips to Ace.

posted by Maetenloch at
09:23 PM
|
Access Comments