« Predictions, Nevada and the Super Bowl
|
Main
|
Sunday Morning Non-Book Open Thread »
February 04, 2012
Overnight Open Thread
Tis the eve before the Super Bowl. I'm rootin' for the G-Men for a couple of reasons. Mostly because my wife is a big time Giants fan but also because I really, really want to see the video that Paul 'Fitzy' Fitzgerald would put up on his site Townie News after losing to the Giants again. The video Fitzy's We Blew Super Bowl 42 was funny as hell and I so want some more of that. Kinda like how Cartman wanted Scott Tenorman's tears of sadness.
Fitzy's Super Bowl 46 pre-game video below the fold.
Another Japanese Product
This is supposed to be a Face Slimmer. Seriously. I think it's really designed for those that just gotta have that lovedoll look.
Electronic Dating
Well if you are into electronic dating, the shiite just got real. Somewhat. Would You Kiss Someone Via Robot Messenger? This is some freaky deaky stuff man. I'm sure it won't be long until Roxxxy gets hooked up to this and then you can really get your freak on.

Artificial intelligence researcher Hooman Samani has developed the kiss messenger, or Kissenger, to add a new dimension to those wistful Skype-dates with someone far away.

"The basic concept is that you have two robots, both outfitted with an artificial pair of lips," explained Sebastian Anthony of ExtremeTech.

"The lips are highly touch-sensitive, but can also be manipulated by motors inside the robot."

To seal the deal, the partners must take out their Kissengers - small, pig-like robots with floppy ears and googly-eyes - and, well, lock lips with them.

The robots are equipped with soft silicon pads that transmit lip movements between partners.
Kitteh Gettin' Jiggy Wit It
Nature Stuff
Think you got it bad in your significant relationship? Not as bad as some males in the arachnid and insect families. Sexual cannibalism seems to run rampant out there in Mother Nature's backyard but one spider has come up with a plan to survive his mating encounter. Here is the Spider That Chops Off His Penis To Save His Head.
Star Wars
This just in. George Lucas still sucks. Especially if this rumor is true in regard to the upcoming live-action Star Wars TV show. Star Wars: Underworld Plot Spoiler. It sounds like a blatant rip-off of what J.J. Abrams pulled off with the Star Trek reboot. If one wanted to go in a different direction, I liked what Dark Horse did with Star Wars: Infinities.

A long time ago, in a galaxy far, far away... The events and players are very familiar but something isn't quite right. Luke Skywalker valiantly attacks the Death Star, fires his torpedoes -- and they miss their mark! Welcome to a Star Wars you never imagined, a Star Wars shattered, a Star Wars where the possibilities are ENDLESS!
Tonight's Musical Clip
The 90's Megamix brought to you by one of the guys from Axis of Awesome.

Consumer Alert
Well this sucks with gas prices going up, up and away. Buying Generic Doesn't Save Shoppers As Much As It Used To.
Tonight's ONT brought to you by: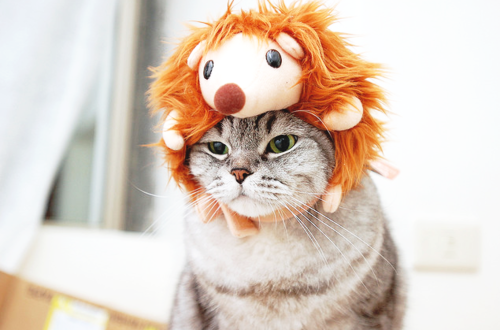 Notice: Posted by permission of AceCorp LLC. Please e-mail overnight open thread tips to maet or CDR M. Otherwise send tips to Ace.
PUT TEXT YOU WISH TO USE AS VISIBLE LINKING-LANGUAGE HERE
&topic=world_news">

posted by CDR M at
09:33 PM
|
Access Comments