« It's Insane To Think There Will Be A Brokered Convention....Or Is It?
|
Main
|
My God, are you still talking? [Truman North] »
February 18, 2012
How Much Worse Could It Be?
We've got 3 candidates (not counting Uncle Crazy) that no one can agree upon sucking the life out of each other. I'm still all dead inside.
But this made me laugh.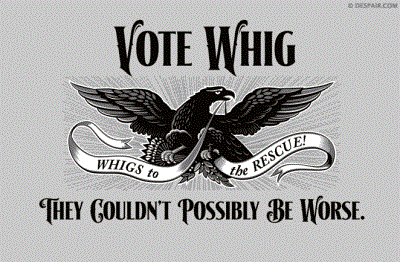 Brought to you by the Despair.com demotivator gang, who are some pretty funny mofakus. This one says a lot about Dave in Texas.
It's important to have a purpose in life. To help others.
I'm pretty sure @jimmiebjr turned me on to this.
commenter buzzion adds his vote for SMOD.
What's your favorite Demotivator?

posted by Dave In Texas at
03:59 PM
|
Access Comments