« Pelosi: Absolutely, I Agree With The Majority of My Fellow Catholics That The Catholic Church Itself Should Be Compelled to Pay for Birth Control and Abortions
|
Main
|
Top Headline Comments 2-17-12 »
February 16, 2012
Overnight Open Thread (2-16-2012)
A thought for our times...
If
IF you can keep your head when all about you
Are losing theirs and blaming it on you,
If you can trust yourself when all men doubt you,
But make allowance for their doubting too;
If you can wait and not be tired by waiting,
Or being lied about, don't deal in lies,
Or being hated, don't give way to hating,
And yet don't look too good, nor talk too wise:
 
If you can dream - and not make dreams your master;
If you can think - and not make thoughts your aim;
If you can meet with Triumph and Disaster
And treat those two impostors just the same;
If you can bear to hear the truth you've spoken
Twisted by knaves to make a trap for fools,
Or watch the things you gave your life to, broken,
And stoop and build 'em up with worn-out tools:
 
If you can make one heap of all your winnings
And risk it on one turn of pitch-and-toss,
And lose, and start again at your beginnings
And never breathe a word about your loss;
If you can force your heart and nerve and sinew
To serve your turn long after they are gone,
And so hold on when there is nothing in you
Except the Will which says to them: 'Hold on!'
 
If you can talk with crowds and keep your virtue,
Or walk with Kings - nor lose the common touch,
if neither foes nor loving friends can hurt you,
If all men count with you, but none too much;
If you can fill the unforgiving minute
With sixty seconds' worth of distance run,
Yours is the Earth and everything that's in it,
And - which is more - you'll be a Man, my son!
 
- Rudyard Kipling
[And yes I know this breaks my own no-poetry-on-the-ONT rule - I'm sending ace $20 for an indulgence]
CPAC: Hookup Town or Just A Prude's View?
Having never been I can't say whether this is a real thing or not:
Being the good, intrepid blogger, I ran across the street to a CVS to buy a notepad, having left mine in my office back in Macon, GA. There in line were a half dozen young men, each with CPAC credentials around their necks and each buying condoms.
Ace's view is that this is pretty much what you always get when you put young single men and women together - conservative or not - in a hotel during a convention with lots of drinking and mingling.
It turns out that being drunk and sleepy is good for your creativity:
A second, similar study presented creative and analytic problems to groggy students, and a third did the same with drunk students. Like the patients with pre-frontal lobe damage, the tired and drunk students consistently performed better on creative problems.
So add some frontal lobe damage for the creativity trifecta.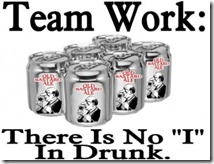 Winning the Lottery is Just The First Step Towards Bankruptcy?
Some people just seem destined to always end up broke and/or bankrupt and a lottery windfall apparently does nothing to prevent this:
The authors link records of lottery winners to bankruptcy records. The use of the lottery is a great randomization device, although obviously it restricts the sample to people who play the lottery.

The central finding is this: people who win large amounts are just as likely to end up bankrupt as people who win small amounts.
"A comparison of Florida Lottery winners who randomly received $50,000 to $150,000 to small winners indicates that such transfers only postpone bankruptcy rather than prevent it, a result inconsistent with the negative shock model of bankruptcy."
And what if welfare is just like a lottery win with a long payout period?
Realities of the Witness Protection Program
It turns out that a lot of the people in the Witness Protection Program just can't hack it - even Henry Hill whose life story became the movie Goodfellas:
Since 1980 Hill has racked up a string of arrests for crimes ranging from drunk driving to burglary and assault. In 1987 he tried to sell a pound of cocaine to two undercover Drug Enforcement officers, which got him thrown out of the Witness Protection Program for good.

"Henry couldn't go straight," says Deputy Marshal Bud McPherson. "He loved being a wiseguy. He didn't want to be anything else."
And if it's not going back to crime, then there's always the temptation of blogging which partially explains why certain well-known pundits never allow themselves to be photographed.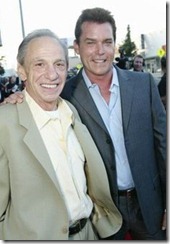 He doesn't know who you are but he will make you very sorry you didn't watch this video.
Inaudible QR codes your smartphone can hear
A new startup called SonicNotify has developed a technology that will enable smartphone apps to receive data via high frequency sound inaudible to the human ear. Though limited, the signals would be sufficient to transmit, say, a web address that could be automatically opened by your smartphone.
One idea I've been kicking around for a while is doing something similar with IR and UV LEDs. These aren't visible to the eye but easily could blink out a pattern that your smartphone camera could read and they can transmit at a far higher data rate than audio. To get an idea of what can be done with them watch this TED video.
New Craze in Germany: Animal Brothels
"It is punishable to distribute animal pornography, but the act itself is not," she told the Frankfurter Rundschau daily paper on Friday.

"There are even animal brothels in Germany," she said. Sex with animals was being increasingly seen as a lifestyle choice, and thus more acceptable.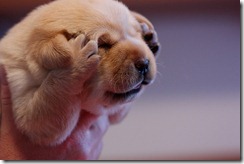 Victoria's Secret: Kate Upton Is Too Skanky To Model For Us
Sure she's good enough to appear on the front cover of Sports Illustrated but not for the VS's casting director:
"'We would never use' Ms. Upton for a Victoria's Secret show," Sophia Neophitou told The New York Times last week in an article posted on Monday, adding that the choice would be "too obvious."

"She's like a Page 3 girl," Neophitou continued, referencing the spread of scantily clad women that runs in the British newspaper The Sun. "She's like a footballer's wife, with the too-blond hair and that kind of face that anyone with enough money can go out and buy."
I suspect the real issue is that Kate isn't isn't flat-chested enough for VS since she actually has teh boobies like a normal woman.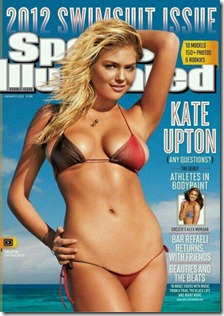 Yahoo group. That is all.
Got Twitter?
Tonight's post brought to you by road trips: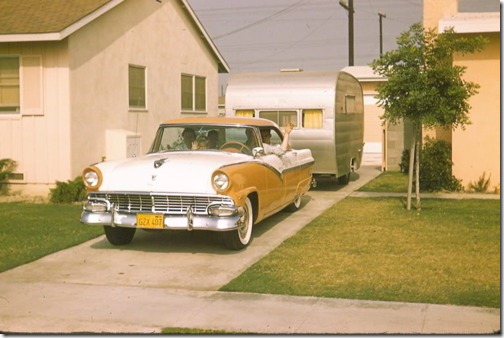 Notice: Posted by permission of AceCorp LLC. Please e-mail overnight open thread tips to maetenloch at gmail. Otherwise send tips to Ace.

posted by Maetenloch at
09:59 PM
|
Access Comments