« Reminder: Obama Administration Wants $8/Gallon Gas. Mission Almost Accomplished!
|
Main
|
Late Night Bed Spins. [dri] »
February 20, 2012
Overnight open Thread (2-20-2012)
The Man Who Loves His Car - Way Too Much and Too Often
So you've met the bow f*cker and the dolphin f*cker - well here's the car f*cker:
A father is stunned as his son confesses that he's in an intimate relationship - "sexually and emotionally" - with a car!

Nathaniel, 27, says the relationship with his 1998 Chevy Monte Carlo named Chase has been going on for five years. The bizarre attraction to cars started during puberty, he says.

He tells his father that he gets his sex fix by "rubbing up against it," adding, "it involves masturbating as well."
A 1998 Chevy Monte Carlo - that's the hawt piece of motor action he wants to settle down with? Well I guess love - even screwed up, freaky, diagnosable love - really is blind.
At this point I'm guessing his dad is just thankful that his son's automotive-lover is a female one. Oh wait.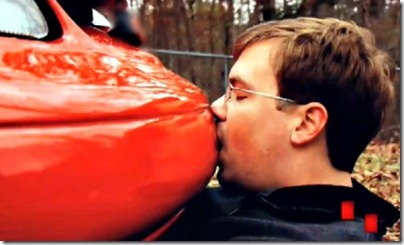 If You Don't Believe Santorum Is Electable, You Don't Believe In Conservatism, The GOP, Or Yourself
In which Dan Riehl reads me out of the conservative movement.
Sure there's a chance that Santorum could beat Obama (my WAG is around 16% at this particular moment) but he's a very long shot for a couple of reasons. For most swing voters concern over social issues is a luxury that will always be trumped by more immediate worries over having/keeping a job and paying the bills. Secondly even if there is a huge demand for a social issue discussion, I'm still not convinced Santorum is the right guy since he's not charismatic enough to talk about these subjects without coming off as an unlikeable scold. Thirdly I think Senators are always at a disadvantage against an incumbent President since they're mostly blowhards with no executive experience.
So yes events might break a certain way and open a path to President Santorum, but generally when the odds of you getting elected start falling below 20% I put you in the 'unelectable' bin. So imagine my chagrin to discover that viewing Santorum's electoral prospects unfavorably effectively tears up my Conservative membership card.
Say what you will about the (semi-mythological IMO) Republican Establishment but at least they don't seem to always be looking for an excuse to kick people out of the movement.
Liberals tend to believe there are a lot of dependent people and that we cannot distinguish dependent people from independent people, so we have to subsidize *everybody* in order to help the dependent. Conservatives tend to believe "dependent" and "independent" are code for "competent" and "incompetent," that there are not that many inherently incompetent people, and that subsidizing incompetence creates more incompetence, which hurts us all. I respectfully suggest that the argument over free birth control for all women exactly embodies these differences.
Britain Watch: Boy, 7, branded a racist for asking schoolmate: 'Are you brown because you come from Africa?'
The mother of a seven-year-old boy was told to sign a school form admitting he was racist after he asked another pupil about the colour of his skin.
Elliott Dearlove had asked a five-year-old boy in the playground whether he was 'brown because he was from Africa'.
His mother, Hayley White, 29, said she received a phone call last month to say her son had been at the centre of a 'racist incident'.
Last year, it was revealed that teachers are branding thousands of children racist or homophobic following playground squabbles.
More than 20,000 pupils aged 11 or younger were put on record for so-called hate crimes such as using the word 'gaylord'.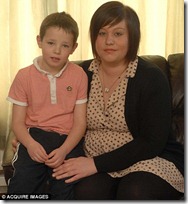 Tampopo and The Meaning of Life
If you enjoy movies about food, then you'll love the Japanese movie, Tampopo. But it's also about life, death, love, sex, and happiness too.
Tampopo is about food. But besides food (if you're into plots, and things like that), it's also about a pair of truck drivers that stop at a small local ramen shop to get some grub. After getting into a fight with one of the other patrons, Goro (the main truck driver) wakes up in Tampopo's house (the owner of the Ramen shop). She asks him what he thinks of her noodles (I swear, not sexual innuendo. okay, maybe), and he says they were pretty terrible. Eventually, this leads him to agree to help her to make a better ramen shop (and better ramen too). The story is about all the things they do to make her ramen better. Think of Rocky, but instead of Sylvester Stallone you have someone training to make ramen.
The 100 Greatest Nic Cage Quotes
A Unified Cage Theory:
My personal theory is that he's crazier than a shithouse rat full of cobra venom and the massive variance in acting ability stems from the varying talents of the directors that he's worked with. He needs a guy like Werner Herzog (Bad Lieutenant) or Spike Jonze (Adaptation) or the Coen Brothers (Raising Arizona) to tell him when to release the pigs and when to settle down and stop screaming for no reason.
Pearlperry Reich, 30, a stunning mother of four, said she's done with the Hasidic community after it fought tooth-and-nail against her repeated attempts to end her rocky marriage - despite her claims of emotional and physical abuse.
"My father gave me a very hard time. He didn't want me to get divorced, period," she said. "They discouraged me from making police reports about abuse - my father, the rabbis and my husband's family . . . His parents made a meeting with my parents. They called me a bitch and a whore, and my parents accepted it."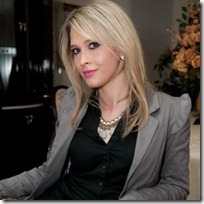 From Stars And Stripes:
The Army is ordering its hardened combat veterans to wear fake breasts and empathy bellies so they can better understand how pregnant soldiers feel during physical training.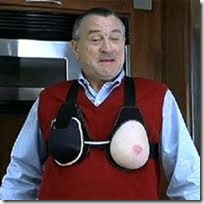 This time it's 'otaku'. And yes the very fact that you're even reading this post means that you're a political otaku.
The Yahoo AoSHQ group. Bla bla bla.
And don't forget about the Job Bank.
My twitter thang.
Tonight's post brought to you by John Glenn studying, 1959: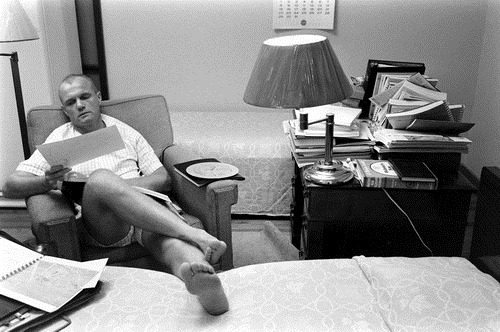 Notice: Posted by permission of AceCorp LLC. Please e-mail overnight open thread tips to maetenloch at gmail. Otherwise send tips to Ace.