« Paul Ryan Previews "Path To Prosperity" (Debuting Tomorrow)
|
Main
|
Top Headline Comments 4-5-11 »
April 04, 2011
Overnight Open Thread
This is Erica. She's a world class archer who has won several championships. What's her secret to shooting so well? Well you see she really, really loves her bow, "Lance". And by love I mean has sex with.

FILMMAKER: Mechanically, is it similar to a woman having sex with a man?
BRIDGE F*CKER: I would say yes.
Oh and did I mention that she also effs bridges too? You see she's currently married to the Eiffel Tower AND having an affair with the Golden Gate Bridge. She's an
object sexual
- someone who is romantically and sexually attracted to objects.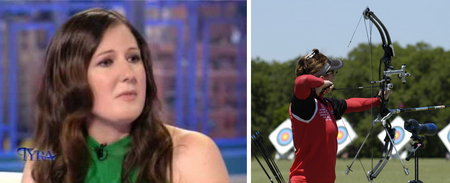 And how did she come to start doing the wild thing with bridges and bows? Well like a lot of sad, odd tales it involves a samurai sword, one of her first lovers:

After suffering abuse as a child, and bouncing between foster homes, she joined the US Air Force but during her training, was sexually assaulted, and defended herself with a Japanese sword, which was her lover at the time. She refused to part with the sword, and was discharged from the military for psychological reasons.
Will she ever be able to love another human being? She says no and
she's okay with that
:
But, for better or worse, La Tour Eiffel does not want to experiment with any changes. "I do not wish to be fixed," she says. "If it is true that all that has happened to me in my childhood made me the person I am today, I am fine with it. I do not want to change."
But maybe one day if she opens her heart up she'll finally meet Mr. Right Crossbow.
Bangladeshi Girl, 14, Raped by Cousin Then Beaten to Death For Adultery By Authorities
If you don't want your mood spoiled, then don't read the horrific details here. No doubt the Bangladeshi authorities will find some technicality to explain why this was all illegal and not really sharia, but they're wrong: This is sharia, up close and personal and how it's really practiced. If this isn't sharia, then why is this sort of barbarism so common throughout the Muslim world but practically no where else. Even the 4,000 fucking year-old Code of Hammurabi outlawed this kind of savagery and gave better protection to women. How come it's still happening in the 21st century?
Breaking: Terrorists Are Dumb
Like really dumb. So dumb in fact that they encrypted their super-secret jihadi messages using a code that a bright 4th grader could break.

"The Register reports that the majority of the communications between convicted terrorist Rajib Karim and Bangladeshi Islamic activists were encrypted with a system which used Excel transposition tables which they invented themselves. It used a single-letter substitution cipher invented by the ancient Greeks that had been used and described by Julius Caesar in 55BC. Despite urging by the Yemen-based al Qaida leader Anwar Al Anlaki, Karim rejected the use of a sophisticated code program called 'Mujhaddin Secrets' which implements all the AES candidate cyphers, 'because "kaffirs," or non-believers, know about it so it must be less secure.'"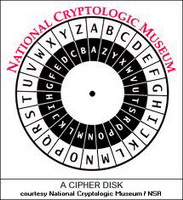 The Top 10 Unlikely Top 10 Hits
There's always a bit of a mystery when it comes to what becomes a hit and what doesn't so here's a list of the unlikeliest Top 10 songs. Some of these were just novelty songs that happened to fit into the zeitgeist but others are, well, just a mystery.

Belgium: Does It Matter That They've Gone Almost A Year Without A Government?
Well given that everything is still running and they just sent four F-16 jets and 150 military personnel to help with the Libyan no-fly zone, maybe they don't need a government so much.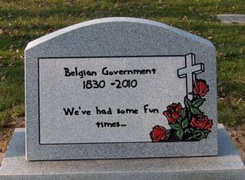 RaptorCam
The Raptor Resource Project brings you the Decorah Eagles and their hostalings from atop their tree at the fish hostaery in Decorah, Iowa. (thanks to Russ from Winterset)

Facebook Poll: The Things Women Hate About What Men Wear
Okay most of these probably won't be a surprise to longtime ONT readers, but here's the complete list along with percent of dislike. Apart from the sandals-with-socks thing take the rest of these with a grain of salt - what women say they hate and what they actually reject are often quite different. But you still might want to double check that you really can pull off the Ed Hardy shirt/square-toed shoe look.
And now that I think of it some of my shoes are dangerously square-toed, but then I'm a dangerous guy baby. Achtung!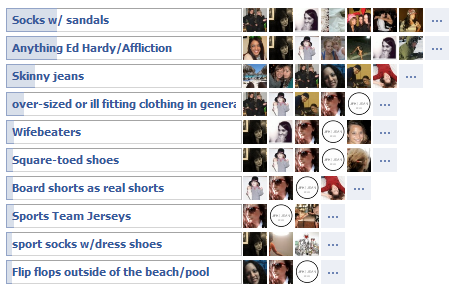 Some Funny Street Signs
Have you seen this cat?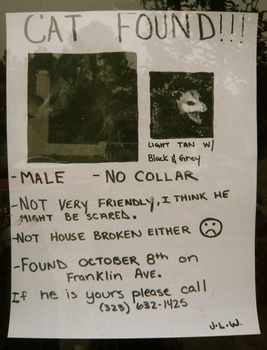 The Yahoo AoSHQ group. Bla bla bla. And don't forget about the Job Bank.
Tonight's post brought to you by internet vs reality: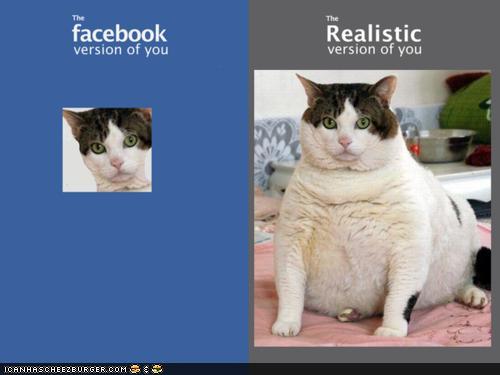 Notice: Posted by permission of AceCorp LLC. Please e-mail overnight open thread tips to maetenloch at gmail. Otherwise send tips to Ace.

posted by Maetenloch at
09:45 PM
|
Access Comments