« Dick Morris: Clinton Told Me He Had To Reappoint Janet Reno Or She Would Turn on Him Over Waco
|
Main
|
Top Headline Comments 4-20-10 »
April 19, 2010
Overnight Open Thread
Welcome to the Monday.
Okay so back in 1971 Malcolm Brenner had a 9 month sexual affair with an amusement park dolphin (female I assumehope) which really ought to mark a shameful low point in anyone's life. However he was so taken with his experience that he eventually wrote a book about it, Wet Goddess: Recollections Of A Dolphin Lover. And according to him (based on a sample size of one) dolphins are passionate, clingy, and require 24/7 attention.

Brenner met the sea seductress while taking photos of Ruby for a Florida [OF COURSE] amusement park and things escalated from there. He says the dolphin would nuzzle, flirt, and dance for him in the water, making it known that she wanted something more than friendship. The constant "come-ons" led Brenner to look at Ruby as a person. At the dolphin's suggestion they got physical and engaged in sex, an experience he calls "phenomenal."
Anyway he's now promoting his book as well as dolphin love. FilmDrunk jokes that Hollywood should option this story NOW, but hey it's wouldn't be any worse than the recent crop of movies based on video games or remakes of remakes.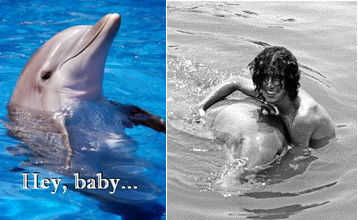 And in other dolphin-love news there's this:
Peruvian Woman Claims She Was Impregnated By A Pink Dolphin
I'm assuming alcohol was involved. Apparently dolphins are sexy, sexy, passionate beasts who will seduce you and then swim away. Which I guess is better than being part of their gang rape parties.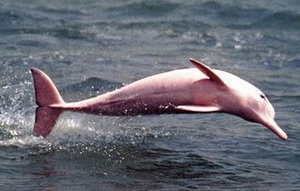 South Korean Sinking Looks More and More Like a NK Attack
Since the metal around the hole was blown in, it seems clear now that the sinking was due to an external explosion and a North Korean mine or torpedo is the most likely culprit. But given the uncertainty of the current administration's support, I doubt the South Koreans will respond militarily.
Heartbreak for Ace: ALA Wants E-Cigs Banned
Even though they're functionally the same as the ALA-approved nicotine patches. Because god forbid you should want a safe alternative instead of just quitting.
Confused about who stands for what in the British election?
Well here Weasel puts you some knowledge.
Cheech & Chong Getting Back Together
They were a little before my time but I still enjoyed their albums even though I didn't partake and the jokes were years out of date by the time I heard them. I believe this is one of the 7 signs that we've returned to the 70's. Based on the way things are going I'd say we're now in 1977 or 1978 so expect all hell to break out in the next few years. Good times. Good times.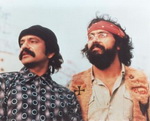 Charlie Sheen is a weird guy Part XXVII
Okay he's known for this:

Charlie Sheen once bought a $6000 sex doll, dressed it as a cheerleader, paid two hookers to have an orgy with it, then chopped off its hand with a cleaver, wrapped it in a blanket and disposed of it in a dumpster
So recently when he was caught wearing a cheap disguise to meet a hooker and claimed that this was just part of a 12 step program, this only registered a 1.6 on the Sheen-Weirdometer.
The Top 10 Failed Dot Com Companies
I still see the pets.com puppet around occasionally so it's hard to believe that the company was only around for a year and a half and managed to blow $300 million dollars of funding in such a short period.


Study: Beast Breast Milk can cure teenage acne
Especially if it comes from the natural dispenser..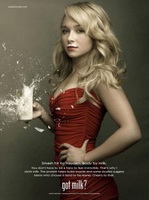 The group thingy. You can figure out the rest.
Tonight's post brought to you by slack power!: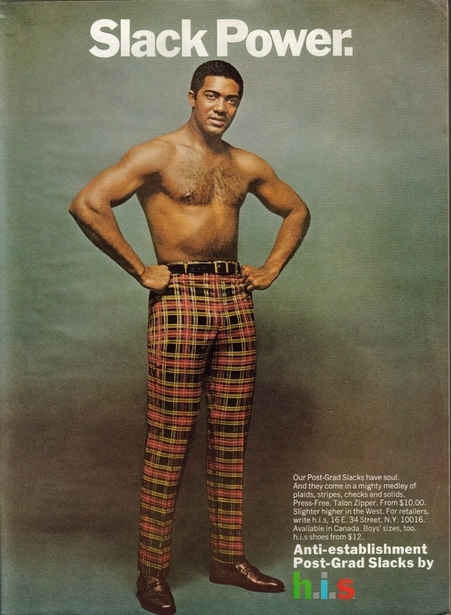 Notice: Posted by permission of AceCorp LLC. Please e-mail overnight open thread tips to maetenloch at gmail. Otherwise send tips to Ace.

posted by Maetenloch at
09:41 PM
|
Access Comments