« Two American Soldiers Assassinated At Afghanistan Interior Ministry
|
Main
|
Woman In Black Review »
February 25, 2012
Caturday: Someone's Selling This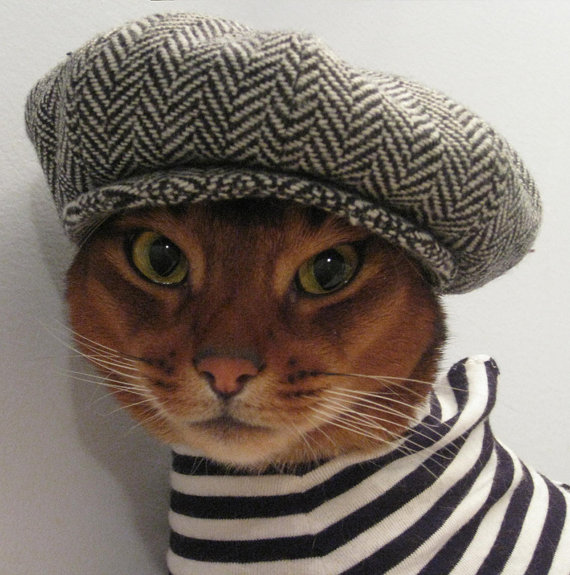 I like it. But what about the leather biker cap Marlon Brando wore in The Wild Ones?
But what if your cat is attending a more formal soiree? You could go this way: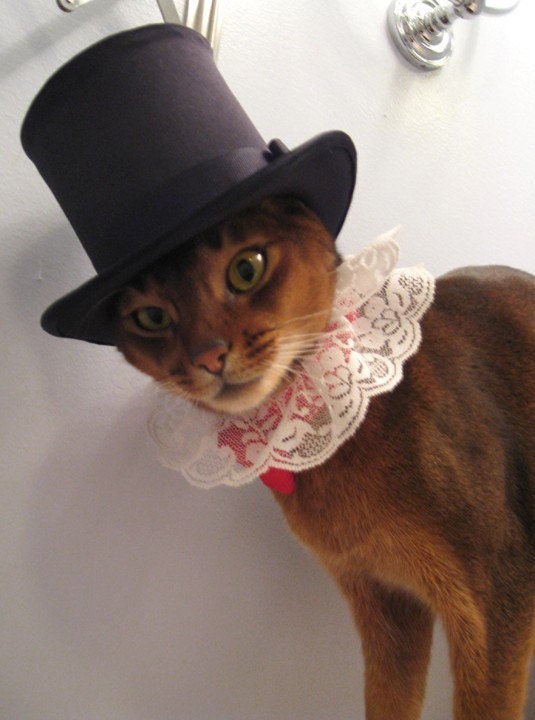 More stylish looks for cats here.
As silly as this is: This is America. I'm actually proud that someone got it in his head to be a feline haberdasher, and did it, and is selling his cat chapeaus.
Between a country where someone has a goofy idea like this and turns it into a small amount of money (which really just represents time which can be spent on other uses), and one that doesn't, I like the country that has cat hats.
Thanks to JimS.

posted by Ace at
02:29 PM
|
Access Comments