« Andrew Breitbart Prepares for His Piers Morgan Interview at Midnight
|
Main
|
Santorum Sweeps CO, MO, and MN »
February 07, 2012
Overnight Open Thread
Day 10 in the Egyptian Hostage Crisis
Or maybe just day 5 - it's hard to know exactly when to start counting.
But at this point there are at least 19 Americans being kept in Egypt by the military government on essentially made-up charges - that they spent money on organizations operating without a license. Never mind that these NGOs have been operating there for decades with official approval - that was then. But now they're being charged and prevented from leaving.

IRI's Sam LaHood, the son of U.S. Transportation Secretary Ray LaHood, was the first of 43 names published Monday afternoon on the Arabic-language Web site by state-owned newspaper al-Ahram. Several other American and Egyptian IRI employees are also being charged.

...The list published Monday names 14 of the individuals charged in the probe as "fugitives," suggesting several managed to leave Egypt before the government imposed a travel ban on those under investigation.
And then you have this:
Fearing they could be arrested, at least three of the Americans under investigation have sought shelter at the U.S. Embassy.
I think I've heard this tune before and it sucked the first time around. Maybe we should get the yellow ribbons ready to go just in case the Egyptian military government decides to double down. And thaw out Jesse Jackson for a little diplomacy-ing just in case.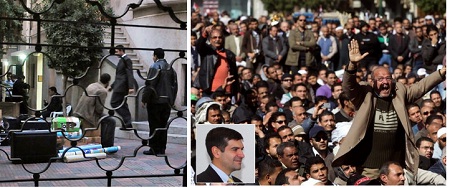 Japanese Not Interested in Sex or Why The Word 'Gullible' Doesn't Appear in Dictionaries
There are certain headlines like "120,000 Killed in Chinese Derailment" or "95% of All German Porn Involves Feces, Animals, or Both" that we just accept without running through our normal BS-detector. And the recent headline that Japanese youth are no longer interested in sex is probably another one.

The survey, conducted by the Japan Family Planning Association, found that 36% of males aged 16 to 19 said that they had "no interest" in or even "despised" sex. That's almost a 19% increase since the survey was last conducted in 2008.

If that's not bad enough, The Wall Street Journal reports that a whopping 59% of female respondents aged 16 to 19 said they were uninterested in or averse to sex, a near 12% increase since 2008.
There's no reason to think that Japanese teenagers have suddenly become less horny than other teenagers in the last 3 years - so what gives? Well ampontan points out that this survey was based on an incredibly small sample (only 60 people in this age group) and that there's a recent trend among young Japanese to affect an indifferent attitude towards sex (while scamming away like usual):
The viewpoint is growing among young people today that it is "smart" (i.e., stylish) to behave as if one has little interest in sex. People think they should not superficially demonstrate that interest, even when they are interested. They even consider it a pain to put up with the generation that spun their tales of triumph, bragging about how many people they bagged. I suspect that viewpoint is reflected in the answers to the survey.
Plus the well known fact that giving bogus answers to gullible adults is always entertaining for teens.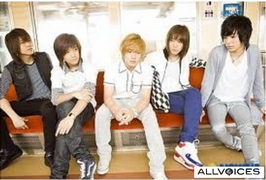 Word of the Day: Squoob
And it means more or less exactly what you'd imagine it does. There must be a term for words like this that don't officially exist yet are instantly self-defining as soon as you hear them.
Age Face Maps
Well the boy is the father of the man. Or the woman if it's Thailand.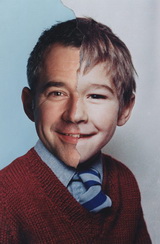 Best Phone Manual Ever?
I guess Samsung has been taking some cues from Apple.

Five Attainable Dreams In Life Guys Rarely Follow Through On

Every guy at some point or another has dreamed of owning a bar. The reality is that yes, it's difficult to own a bar. There are plenty of hurdles to overcome but usually guys don't get past the "I want to own a bar" stage. Why is that? Read a couple of books. Stick to a plan. And open up your bar. It might not be the bar you dreamed of owning but nevertheless you CAN open a bar. Most guys are just way too lazy to do it.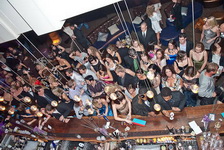 The Gingeress Part XXII
Well it wasn't like you were really using your soul anyway.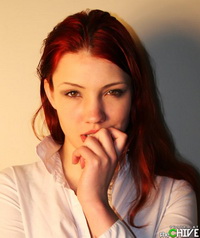 The Yahoo AoSHQ group. You know the way.
I'm also on Twitter if you can guess my incredibly obvious name.
Tonight's post brought to you by Marilyn's honeymoon: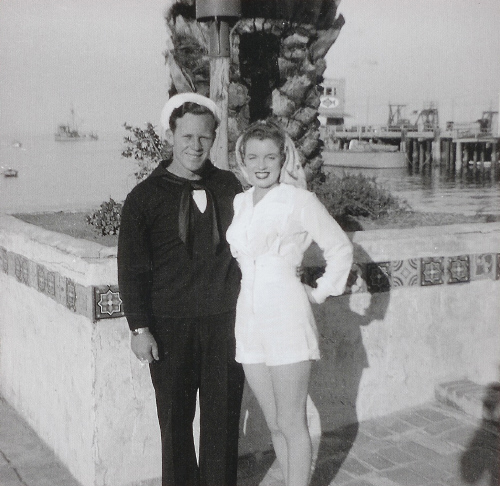 Notice: Posted by permission of AceCorp LLC. Please e-mail overnight open thread tips to maetenloch at gmail. Otherwise send tips to Ace.

posted by Maetenloch at
10:37 PM
|
Access Comments