« Anthony Weiner Paid $13,000 To Detectives To Track Down Hacker That Didn't Exist
|
Main
|
Top Headline Comments 2-2-12 »
February 01, 2012
Overnight Open Thread
The Myth of "Moderates" Can't Win & Who is the Most "Electable"?
Rusty Shackleford Ph.D over at The Jawa Report has a post up that makes a lot of good points - points that I've felt in my gut for quite a while.
The biggest one of which is this: The 'independent' voters who decide national elections are not at all like us.
Because the truth is that we're the freaks and oddballs and abby normals for caring so much about politics and hanging out daily at a politically-oriented blog like this one - much less actually commenting at one (you know - the 1%ers of the political geeks).
The 'independents' - God bless their blissfully politically ignorant souls - could care less about the issues and all the details we obsess on.

Let's face it, no matter how much I disdain Romney's moderate stance on a number of issues or Gingrich's ego I'm not the average voter. The average voter hasn't read Barber's The Presidential Character and no longer seems to worry about things like executive vs. legislative leadership abilities.

The average voter worries more about hair style. And about a candidates voice.

No, seriously. My wife, who I consider more of a typical voter than myself, tells me that she can't vote for Sarah Palin because of ... her accent.

And, to be honest, it's why I didn't support Rick Perry. He sounded too much like George W. Bush, and I think the nation still isn't ready for another Texas governor who sounds like, well, a Texan.

Yeah, it's superficial. But what you don't get is that the people who matter in an election -- the independents -- vote on some very superficial things.

That is, when they're not voting on macro issues that are beyond a candidates control.
One of the great blessings of the United States is that in the large politics really doesn't matter all that much. Sure we care - a lot- and have plenty of strong opinions about national politics. But the reality is that for most people whoever controls the White House has little discernible effect on their daily lives and that of their friends and families.
But in other countries politics matters: who has political power determines whether you keep your job, can get enough food, whether your family can stay in the country, or even whether you live or die. By contrast we have the luxury of not having to care about politics and still leading a happy, pleasant life. And that's no small thing.
So before you condemn the independents for their general lack of interest in the ins and out of politics, consider that maybe that's really just a sign of how robust and generally self-running the US system is. And when non-political geeks really do start caring about and following politics, well then start worrying.
The Scariest Chart Coming Out of Europe So Far

No: the one chart that truly captures the latent fear behind the scenes in Europe is that showing youth unemployment in the continent's troubled countries (and frankly everywhere else). Because the last thing Europe needs is a discontented, disenfranchised, and devoid of hope youth roving the streets with nothing to do, easily susceptible to extremist and xenophobic tendencies: after all, it must be "someone's" fault that there are no job opportunities for anyone.
Well idle young people
are
the Devil's R&D department. And historically this is just the kind of environment that leads to wars and revolutions.
The Episcopal Church Welcomes You
Well as long as you're not too into the Bible and old-school Christianity or too politically incorrect:

Retired Episcopal priest J. Michael Povey provides the necessary fisking if you're curious. For years I used to say that the Episcopal Church would have to kick me out, but the relentlessness of its mediocre political correctness (at least left-wing Catholics are able to offer some rigorous arguments) made it impossible to remain. And the church's leadership seems oblivious to asking themselves why their membership continues to plummet while those icky "fundamentalist" churches are growing steadily.
And no -this poster is not a parody.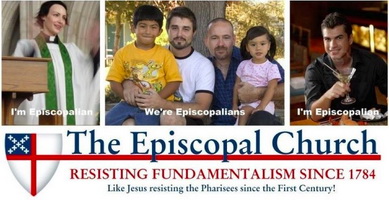 The Complete Star Wars Uncut
I remember mentioning this about two years ago. I had my doubts but they actually managed to finish it.

Star Wars Uncut is a crowdsourced fan re-creation of Episode IV. Casey Pugh, the humanitarian responsible for the project, divided the entire movie into 472 15-second segments. Fans volunteered to make those segments, which Pugh then compiled. Legal issues prevented the immediate release of the finished product, but now you can watch the entire movie in one video.
The U-2 Just Keeps Going And Going
The U2 was first introduced in 1955 and was supposed to have long been been replaced by satellites and UAVs. But in fact the last decade has been one of the busiest ever for U2s and their pilots. Why? Well mostly because they work, they're relatively cheap to fly, and long duration surveillance UAVs are still having teething problems.

Six years ago the U.S. Air Force wanted to retire its U-2s and replace them with UAVs like Global Hawk. But Congress refused to allow it, partly for political reasons (jobs would be lost, which is always a live political issue) and because some in Congress (and the air force) did not believe that Global Hawk was ready to completely replace the U-2. This turned out to be correct. New Global Hawks continue to appear but there is so much demand for the kinds of recon work the two aircraft can do that both pilots and robots will coexist for a while. But eventually the old reliable U-2 will be retired.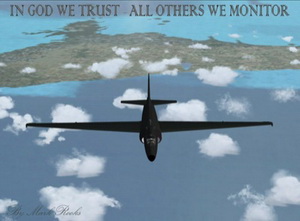 5 Crazy Ways People Amused Themselves Before Television
Back in the pre-TV, pre-Internet, pre-radio days people would look for *anything* to relieve the monotony of daily life including attending dissections:

At first these dissections were performed in small rooms or houses for the benefit of a handful for medical students. Then, almost overnight, a bored and apparently pretty morbid public started clamoring to attend them as well.

Specially designed "anatomy theatres" were purpose-built in many of the major European cities; most could seat well over 1,000 people. Tickets were sold to the public and the prices often varied based on how "interesting" that particular corpse was. The most expensive tickets sold in Hanover were 24 Groschen to see a woman who died while pregnant. The audiences were so excited about what they were watching that as early as 1502 a surgeon recommended having guards present at each dissection to "restrain the public as it enters."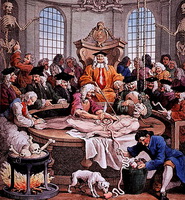 8 Life Lessons From A 52-Year-Old Prostitute
Actually most if not all of these are pretty valid for the average guy as well.

5. Never Get In A Car With More Than One Strange Guy. Well, that just makes sense.

6. Save Your Money: Her life on the streets enabled her to put two of her four children through college and buy a house upstate.
8. If The Cops Are Coming, Jump Into A Dumpster: Noted.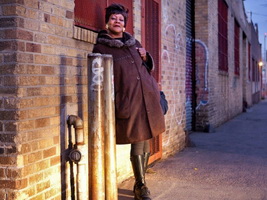 The Rules: The Man Version
These seem familiar so they may have appeared here before.

These are our rules!
Please note.. these are all numbered '1 '
ON PURPOSE!
1. Men are NOT mind readers

1. Learn to work the toilet seat.
You're a big girl. If it's up, put it down.
We need it up, you need it down.
You don't hear us complaining about you leaving it down.

1. Yes and No are perfectly acceptable answers to almost every question.

1. If you think you're fat, you probably are.
Don't ask us.

1. ALL men see in only 16 colors, like Windows default settings.
Peach, for example, is a fruit, not A color Pumpkin is also a fruit. We have no idea what mauve is.
The James Bond Theme
Now with lyrics.

Tonight's post brought to you by boss-like FTW: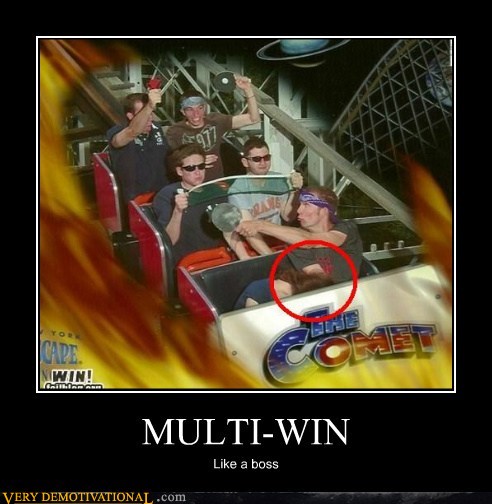 Notice: Posted by permission of AceCorp LLC. Please e-mail overnight open thread tips to maetenloch at gmail. Otherwise send tips to Ace.

posted by Maetenloch at
10:37 PM
|
Access Comments