« Roseanne Barr Running For Green Party Presidential Nomination
|
Main
|
Top Headline Comments 2-3-12 »
February 02, 2012
Overnight Open Thread
For much of the 20th century among anthropologists it was an article of faith that nearly all human behavior is culturally based and not innate. We are all blank slates at birth until molded by our cultures.
But a young psychologist, Paul Ekman, suspected that this wasn't quite true. And in 1957 he was able to show that there are 7 facial expressions - anger, disgust, fear, shame, joy, sadness, and surprise - that are understood and used by all known human populations - even among tribes that had had no exposure to outside contacts and people blind from birth.
Since these were universal, they must be biological in origin and so part of all of our inherited neural firmware.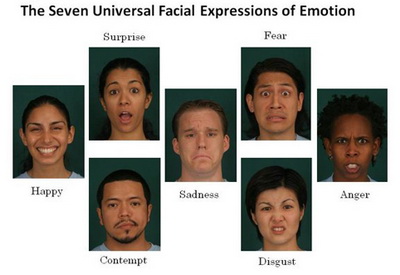 Afterwards he went on to create FACS, a complete catalog of all known human facial expressions. With 43 facial muscles a human face could possibly make over 8 billion unique expressions - but it turns out that in practice we only use a very small subset of at most 10,000.
Later he began investigating microexpressions - fleeting facial expressions that last less than 1/10 of a second. Because they're so fast we generally don't consciously see them but they do color our sub-conscious perceptions.
And because microexpressions are involuntary, they're also very hard to fake or avoid. Since it turns out that people tend to use specific microexpressions when they're lying, the police, FBI, Secret Service, and the CIA have become very interested in Ekman's findings:

Most people do not seem to perceive microexpressions in themselves or others. In the Wizards Project, previously called the "Diogenes Project", Drs. Paul Ekman and Maureen O'Sullivan studied the ability of people to detect deception. Of the thousands of people tested, only a select few were able to accurately detect when someone was lying. The Wizards Project researchers named these people "Truth Wizards". To date, the Wizards Project has identified just over 50 people with this ability after testing nearly 20,000 people. Truth Wizards use microexpressions, among many other cues, to determine if someone is being truthful.
Interestingly Secret Service agents were the best at detecting deception.
Below the fold is a video showing Paul Ekman in action.
Why Are Smart People Usually Ugly?
Short answer: They're not.

Most recently, the evolutionary psychologist Satoshi Kanazawa pulled huge datasets from two sources...both of which included ratings of physical attractiveness and scores on standard intelligence tests. When Kanazawa analyzed the numbers, he found the two were related: In the U.K., for example, attractive children have an additional 12.4 points of IQ, on average. The relationship held even when he controlled for family background, race, and body size.
So, getting back to the original question, the bulk of the evidence suggests that smart people are not "usually ugly." In fact, the opposite seems to be true: Either smart people are more beautiful than average, or dumb people are more ugly (or both). And while no facial features within the normal range could ever be that useful as a predictor of intelligence, people can perform better than you'd expect from random chance using nothing more than a head shot.
I suspect that people who are ugly but smart stand out more in our minds and we tend to think of them when we imagine someone who is purely 'smart'. People who are attractive AND smart tend to be thought of and described as 'great' and 'impressive' and smart too.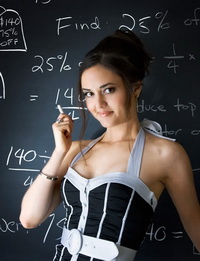 Innovations in Fire: Making Fire Easier
Since man has been using fire for over 400,000 years so you'd think we'd have it all worked out with no room for improvement. Well you'd be wrong:

A rep told me that Insta-fire burns much hotter than the average wood fire. It delivers flames of up to 16 inches (41 cm) for between 15 and 30 minutes. Combine those two factors and you get two distinct advantages over other firestarters: you don't need kindling to bridge the gap between tinder and fuel - just throw a log right on top of it and let it burn - and, for less intensive fire needs like roasting hot dogs or boiling water, you can even use the Insta-fire alone without adding kindling or fuel.

Thanks to the paraffin wax, Insta-fire is also water-resistant, allowing it to light even in wet conditions. The rep said that it is ideal for lighting fires directly on snow or wet ground. The flames also hold up to wind speeds of up to 30 mph (48 km/h) or so, so even if it's stormy, you'll get a fire going.
Fire good - insta-fire better.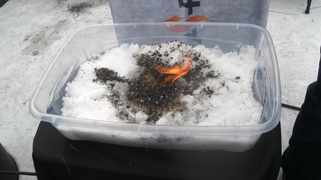 And it's not just fire-making techonology that has improved - we're also getting better at putting them out: Darpa's Fire Suppression Wand Magically Extinguishes Flames With Sound and Electromagnetic Waves

The Top 25 Sci-Fi Movies of All Time
As decided by the editors at IGN based on utterly subjective criteria:

Our criteria? Well, aside from being just a great piece of moviemaking, the Top 25 candidates required a significant impact on the genre, stories and ideas that raised the bar on what good moviemaking can be, pop culture reaction, originality and Editor's Choice.
And to whet your nerd-rage here are the bottom 5 in the list:
25. Moon
24. District 9
23. The Thing
22. Avatar
21. Jurrasic Park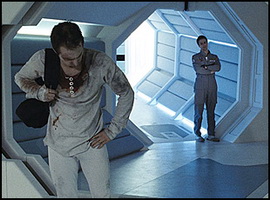 Hardware Wars
"You'll laugh, you'll cry, you'll kiss three dollars goodbye"
I remember my grandfather showing me this on his home projector when I was about 12 years old and also thinking it was the awesomest thing ever. Given that that Ernie Fosselius made it in 1978 on a budget of $2000 it's actually pretty good and George Lucas has declared it his favorite Star Wars parody of all time.

Make Your Own Currency, Spend 5 Years in Jail

Just last year, the Justice Department won a conviction in the case of Bernard von NotHaus. He circulated a private currency known as the Liberty Dollar, which took the form of a coin.

Under 18 U.S. § 486, it's a criminal offense to make or pass any metal coins "intended for use as current money, whether in the resemblance of coins of the United States or of foreign countries, or of original design."

An offense is punishable with up to 5 years in prison, a fine, or both.

This prohibition arguably applies to paper money as well. Article 1, section 8, clause 5 of the U.S. Constitution gives Congress the power to coin money and regulate its value. The Justice Department believes this gives the federal government the "concurrent power to restrain the circulation of [private] money."
So if you've still got those MoronDollars that ace was passing out a few years ago, maybe you shouldn't be flaunting them G-style.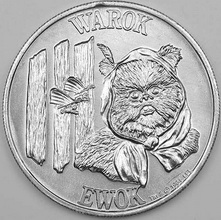 The Next Step in Vajazzling
The pink-on-pink vajayjay arms race continues. I'm guessing that eventually there'll be an entire Carnival float going on down there.

Yahoo group. That is all.
Tonight's post brought to you by the best year ever in women's fashions?: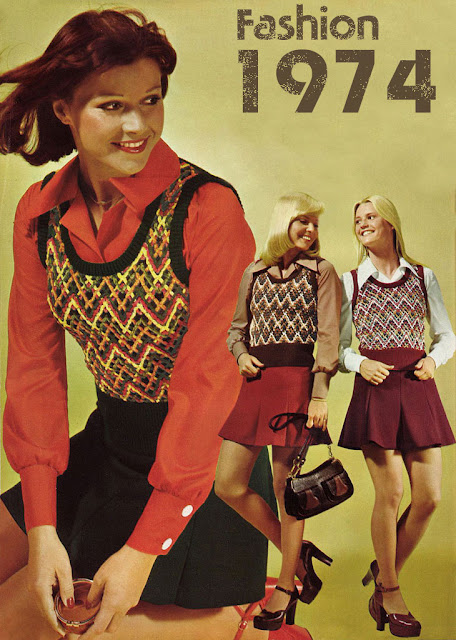 Notice: Posted by permission of AceCorp LLC. Please e-mail overnight open thread tips to maetenloch at gmail. Otherwise send tips to Ace.

posted by Maetenloch at
10:11 PM
|
Access Comments