« We're Just Kinda Making Up Shit Now: The MFM Narrative in Full Swing
|
Main
|
Top Headline Comments 2-28-12 »
February 27, 2012
Overnight Open Thread (2-27-2012)
So Public Policy Polling had a survey asking Americans whether they have a favorable or unfavorable view of various states as a whole.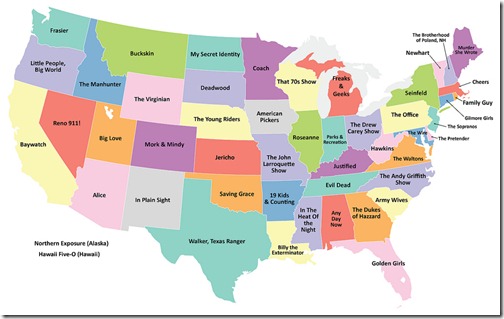 It turns out that people like Hawaii best and the top 10 are viewed positively by a large margin:
54% see Hawaii positively and only 10% negatively, followed in the top ten by Colorado (44-9), Tennessee (48-14), South Dakota (42-8 ), Virginia (45-13), Montana (39-7), Alaska (46-17), Oregon (43-14), and North Carolina and Pennsylvania (each 40-11).
Here are the bottom 5 with California disliked by a near majority:
Only five are in negative territory, led by California (27% favorable and 44% unfavorable), Illinois (19-29), New Jersey (25-32), Mississippi (22-28 ), and Utah (24-27).
But one of the bottom five doesn't really fit and John Hinderaker has a theory:
There are a lot of interesting comparisons to be drawn, but one concerns me a little. The mountain states are almost universally popular. Colorado is the second most favorably viewed state, but most of the other mountain states are not far behind, e.g., Montana (39/7) and Idaho (30/11). The anomaly is Utah. At 24/27, it is the fifth-least favorably perceived state.


How can that be? If you like Colorado, Idaho and Montana, why would you dislike Utah? I can't think of any reason other than anti-Mormon bias.
Anyone have an alternative hypothesis?
Is Michigan Really Make or Break for Romney?
Well I had just assumed that's the case since I've heard this repeated over and over by the various pundits, blogs, and the media. But Neo-neocon actually bothered to look into this and it turns out that there's very little reason to think so.
As she points out he grew up there but after 1969 or so he moved to Massachusetts and never came back. His father was governor of Michigan in the 60's, but 40+ years is eons in political time. If he was a favorite son you'd expect to have seen it in 2008 but you didn't.
Ah, you say, but Romney won hands down there in 2008. Let's see:

Romney: 38.92%
McCain: 29.68%
Huckabee: 16.08%
Ron Paul: 6.27%
So whether you want Romney to win in MI or go down in flames the moral here is that an awful lot of political commentary includes statements that sound reasonable but really aren't true. You should always do sanity checks and verify on your own.
There's a new AK in town. He's no looker but he's meaner and more modular:
The difference between the new AK-12 and its previous models is that it can be operated with one hand. The designers decided to install safety switches on both sides of the rifle rather than on the just right-hand side. The capacity of its magazine has been doubled to 60 rounds, while its accuracy has been improved, the new model has enhanced target pointer and a higher quality of barrel. The designers have built integrated Picatinny rail at the top of the cover to enable the use of additional equipment such as optical, bore sighter or night vision equipment.
This is pretty much for export only as the Russians have got millions of AK-variants currently sitting in warehouses.

7 Of The Strangest Services Offered On Fiverr
So Fiverr is a web service where odd job services are offered for just $5. And unshockingly you can find some pretty odd offerings.
This one - 'I Will Dance To Any Song In A Hot Dog Costume' is intriguing and another one - 'I Will Be Your Facebook Girlfriend For One Week' - might be just the ticket to get you out of your Forever Alone rut.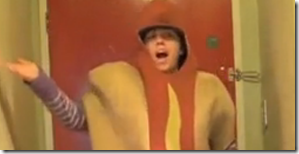 This is a Burglary Tool in California
They're little bits of aluminum oxide ceramic, like the insulator on a sparkplug. Even a small piece flung at tempered glass will make it shatter thoroughly and relatively quietly (that's the ninja part). Ideal for smash and grabs.

So much so that California has declared them de facto burglary tools. A court in Washington state accepted possession as proof of intent to burgle.

Everything to do with your body has an official name and classification scale. And your turds are no exceptions: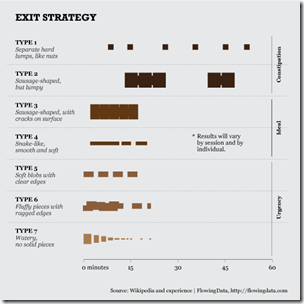 What It's Like To Open A Business in Greece
Surprisingly it also involves the Bristol Stool chart. Here's what's required to open an online business:
Antonopoulos and his partners spent hours collecting papers from tax offices, the Athens Chamber of Commerce and Industry, the municipal service where the company is based, the health inspector's office, the fire department and banks. At the health department, they were told that all the shareholders of the company would have to provide chest X-rays, and, in the most surreal demand of all, stool samples.
And then you have this:
My friend explained that the owner of the bookstore/café couldn't get a license to provide coffee. She had tried to just buy a coffee machine and give the coffee away for free, thinking that lingering patrons would boost book sales.  However, giving away coffee was illegal as well. Instead, the owner had to strike a deal with a bar across the street, whereby they make the coffee and the waitress spends all day shuttling between the bar and the bookstore/café. My friend also explained to me that books could not be purchased at the bookstore, as it was after 18h and it is illegal to sell books in Greece beyond that hour. I was in a bookstore/café that could neither sell books nor make coffee.
The 66 Sexiest Redheads in the World
And no the G. Mafia hasn't gotten to us and the recent ads from Ginger Monthly have absolutely no influence at all on editorial decisions of the blog.
Plus there's the question of exactly makes one a ginger. Some go by the one drop of dye rule but others do not:
Before you go on though, let's get this out of the way: Defining who is and who isn't a redhead is a tricky business. Is Scarlett Johansson a redhead because she appears as such in many films? We're going with no. Is Emma Stone a redhead even though she admits that she dyes it that way? We're saying yes. Pretty much if we think of them as redheads because that's how we've seen them the most then they're on this list. Is it an exact science? Not at all. Could you argue with some of these choices? Sure. But the one thing you can't argue with is that all of these ladies are very, very attractive.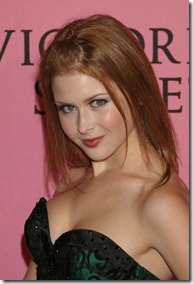 Weekly AoSHQ Commenter Standings
Top 10 commenters:
1 [436 comments] 'AllenG (Dedicated Tenther) SMOD 2012' [61.23 posts/day]
2 [299 comments] 'Robert'
3 [298 comments] 'Y-not'
4 [284 comments] 'dagny'
5 [260 comments] 'steevy'
6 [256 comments] 'nevergiveup'
7 [236 comments] 'willow'
8 [223 comments] 'mama winger'
9 [220 comments] 'Jane D'oh'
10 [214 comments] 'CoolCzech'
Honorable Mention: 12 [203 comments] 'ace'
Top 10 sockpuppeteers:
1 [55 names] 'kbdabear' [7.72 unique names/day]
2 [47 names] 'Billy Bob, the 1%'
3 [46 names] 'Cicero'
4 [36 names] '18-1'
5 [23 names] 'nickless'
6 [21 names] 'NC Ref'
7 [21 names] 'Islamic Rage Boy'
8 [20 names] 'yinzer'
9 [19 names] 'fluffy'
10 [18 names] 'Mr Fever Head'
The Yahoo AoSHQ group. Bla bla bla.
And don't forget about the Job Bank.
And my twitter thang.
Tonight's post brought to you by our last hope?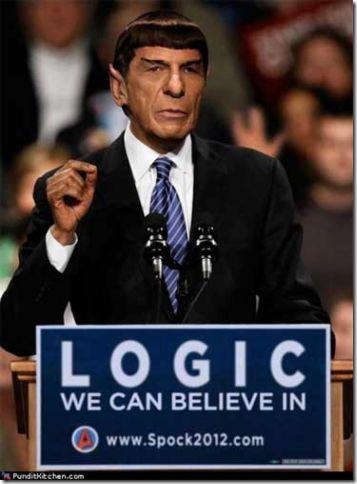 Notice: Posted by permission of AceCorp LLC. Please e-mail overnight open thread tips to maetenloch at gmail. Otherwise send tips to Ace.

posted by Maetenloch at
10:15 PM
|
Access Comments