« Noted Moron Who Isn't Smart Enough To Be President Somehow Delivers Coherent Speech about Liberty and Government
|
Main
|
George Lucas, Revisionist: Actually, Han Never Shot First; This Was All Your Misunderstanding And Imagination From The Start »
February 09, 2012
Santorum Now Ties Gingrich For Second Place in National Polls; Once Again People Entertain the Possibility of a Brokered Convention
You can only have a brokered convention if no one captures a majority of delegates, and that can only realistically happen in a primary in which three candidates split most of the delegates, not two.
With Santorum now tied with Gingrich -- neither beating him, nor being beaten by him -- and each of the major three candidates with his own regional power-block, it's possible, but still unlikely, we'll have a brokered convention.
If the regional splitting continues -- Romney winning the Northeast and West, Gingrich the South, and Santorum Pennsylvania and the Midwest -- and if Ron Paul plucks off around 100 delegates here and there, then...
...we have a situation where no candidate has more than 900 delegates, and three have more than 400. In that situation, no one would be able to lay claim to the mantle of presumptive nominee. The convention would eventually deadlock, and an outside candidate could emerge.
One other thing that's needed for this scenario to unfold is for California to break for different candidates, too. California awards most delegates by congressional district, so if Romney just takes the lion's share of delegates there, he'd squeak in for a win. If, however, different districts favor Santorum or Gingrich, the rest to Romney, it's possible no one wins a majority.
It's fun to think about. If we could just pick anyone we wanted, who would we pick as presidential and vice presidential candidate?
My problem with this scenario, though, is that we could wind up picking a gutless prick who didn't have the stones to run. That's kind of of important, isn't it? Guts and drive?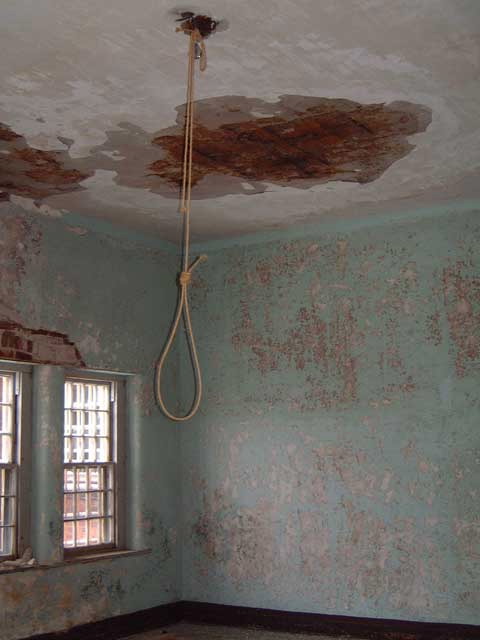 A Cold Rope & A Lonely Place 2012
Meteor? Science-fiction farce. Medically induced coma? Absurd.
Let's get back to the basics. The way our forebearers did it.
There ain't nothin' in the Constitution about a meteor or a coma.


posted by Ace at
07:50 PM
|
Access Comments