BBC isn't denying rumor that new Doctor Who will be... former Doctor Who David Tennant
The show is so dead this is the only possible move that could, maybe, save it.
Tennant was touted as the possible old-doctor-returning-as-next-doctor precisely because the show was so horribly damaged the only way through was back to the days when it was good. Sort of everyone was thinking it, and now it's a rumor that the BBC isn't denying. Also the BBC got the showrunner, Russel T. Davies, who was running the show when Tenant was the Doctor.
@TheInsiderPaper
BREAKING: The US ambassador to the UN, Linda Thomas-Greenfield, says 127,000 Russian troops are now stationed along Ukraine's border.
Barbara Starr
@barbarastarrcnn
CNN now reporting: Biden administration now in final stages of identifying specific military units to send to Eastern Europe to deter Russia. Next steps likely to be prep orders and then deployment orders once final decision several US officials tell CNN.
Let's Go Brandon
Stop by the ONT Friday night at 10pm for a collective toast to Oregon Muse and redc1c4.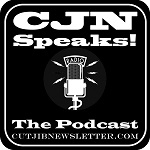 J.J. Sefton, CBD and Misanthropic Humanitarian jabber about Biden/dementia and Ukraine, A moral compass, A Texas synagogue, and of course our friend OregonMuse
More bad news...long-time commenter "redc1c4" has passed away.
[CBD]
Philip Melanchthon Wegmann
@PhilipWegmann

In honor of Biden's first year in office, @DNC will project a light display in front of the White House tonight to celebrate accomplishments like "record job numbers, infrastructure investments, and shots in arms under President Biden and Vice President Harris."
The lights will be green as a signal to Putin to invade Ukraine
The first of two voting takeover bills has failed to win cloture. They'll vote on the other one, and then Chuck Schumer will move to proceed to vote on them without cloture, that is, invoke the nuclear option. He will fail on that -- we all expect -- 52 to 48. And then they'll be on to next week's Distraction Theater production.
Oh, forgot to mention: Chuck Schumer will almost certainly give a speech where he cries about how horrible this all is. He always gives one of those. He gave a Crying Speech when he was trying to keep the filibuster, too.