« CNN Medical Reporter Sanjay Gupta Appears on Joe Rogan's Podcast, and Gets Grilled About Why CNN Lied About Him Taking a "Horse Dewormer"
|
Main
|
Federal Judge Orders the DOJ's Department of Civil Rights to Open Probe Into Treatment of January 6 Protesters »
October 14, 2021
Maniac Goes on Rampage In Norway, Targeting Citizens With a... Bow and Arrow
We need common-sense bow control laws.
A man armed with a bow and arrow killed five people and wounded two others in a series of attacks in the Norwegian town of Kongsberg on Wednesday, local police said.

The suspect was in custody, police added.

"The man used a bow and arrow ... for some of the attacks," police chief Oeyvind Aas told reporters. The police were investigating whether other weapons had also been used, he said.

"The man has been apprehended ... from the information we now have, this person carried out these actions alone," Aas added.

One of the wounded people was an off-duty police officer.

Newspaper VG showed images of an arrow that appeared to be stuck in the wall of a wood-paneled building.

...

"I understand that many people are afraid, but it's important to emphasise that the police are now in control," [the Prime Minister] said.

Following the attacks, the police directorate said it had ordered officers nationwide to carry firearms. Norwegian police are normally unarmed but officers have access to guns and rifles when needed.

This photo shows an arrow shot by the attacker lodged in a wall: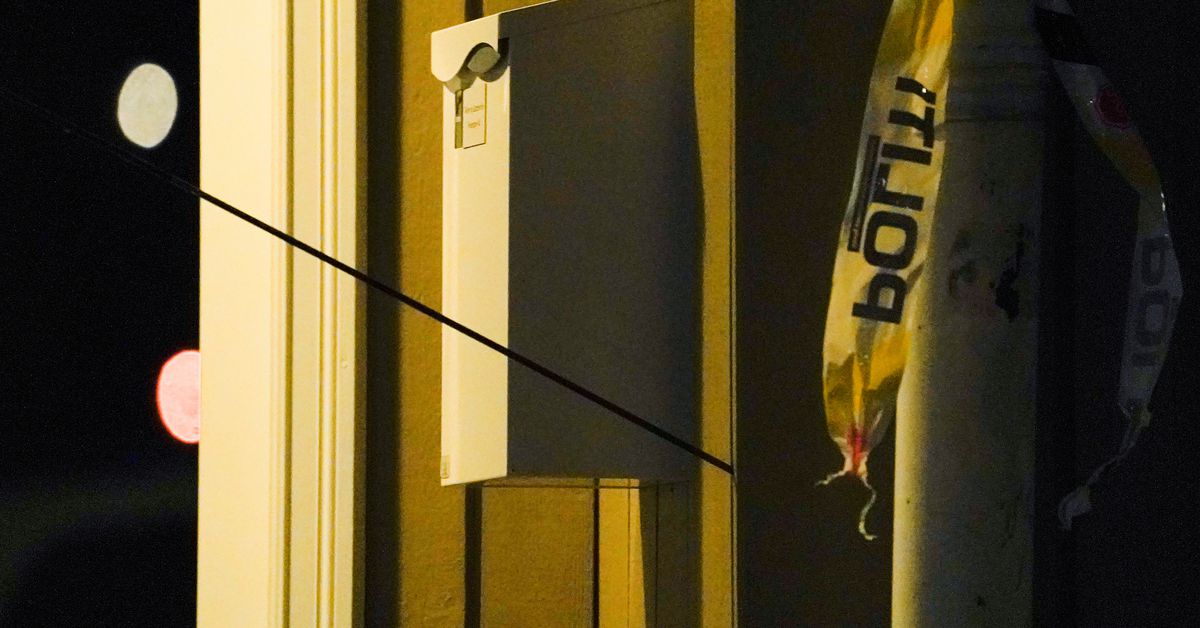 The suspect is a 37 year old Danish national who was living in Konigsberg.
It turns out that he was a Muslim convert who has been flagged by police as an extremist before.
Police said the man who they said shot several people was a Muslim convert who had been flagged in the past for being radicalized, police said, according to The Associated Press.

The deadly attack is now being considered an act of terrorism, the AP reported. The determination was made by the country's domestic security agency, known as PST.

"The investigation will clarify in more detail what the incidents were motivated by," PST said in a statement.

"There earlier had been worries of the man having been radicalized," police Chief Ole B. Saeverud said during a news conference. He did not explain what is considered radicalized meant.

Four women and one man between the ages of 50 and 70 were killed, the AP reported.
Likely White Supremacist violence.

posted by Ace at
01:04 PM
|
Access Comments