« Three Failed French Beauty Pageant Contestants Sue the Pageant, Claiming They Violated a French Law Forbidding Discrimination Based on... Looks
|
Main
|
Quick Hits »
October 25, 2021
Campaign to Recall San Francisco's Soros DA Gets a Lift From Former Prosecutors Who Quit The Criminal-Sheltering DA's Office
Chesa Boudin is the son of two terrorists -- Kathy Boudin and David Gilbert. They were both fellow members of the Weather Underground with Barack Obama's pal and likely ghostwriter, Bill Ayers.
As a matter of fact, Chesa Boudin was raised by Obama's pal Bill Ayers and his terrorist wife Bernadette Dohrn while his parents were fugitive murderers on the run from the police.
Having both a long Marxist pedigree (his grandfather was a Trotskyite) and a terrorist pedigree as well -- and being proud of his lineage -- obviously George Soros couldn't wait to finance his campaign.
Boudin promised a policy of "decarceration" -- a euphemism for letting violent, dangerous criminals out of jail, and refusing to prosecute serious crimes. Among the most visible effects of this policy of "decarceration" is the rampant organized and blatant daylight robberies of stores by gangs of thieves, but Boudin also works assiduously to release, for example, a violent repeat-offender carjacker methhead from jail so that he can run down citizens in the streets in (yet another) stolen car.
His murderous mom and terrorist dad would approve.
Fifty of his prosecutors -- almost all of them certainly left-liberal Democrats, as any lawyer in San Francisco is likely to be -- have either resigned or been fired from Boudin's radical, pro-crime office, and some have even joined the recall effort to remove him from office.
Two San Francisco prosecutors have quit their jobs in the district attorney's office of a progressive prosecutor and joined an effort to recall him.

Prosecutors Brooke Jenkins and Don Du Bain told KNTV they have stepped down from their posts in San Francisco District Attorney Chesa Boudin's office due to his lack of commitment to prosecuting crimes.

"Chesa has a radical approach that involves not charging crime in the first place and simply releasing individuals with no rehabilitation and putting them in positions where they are simply more likely to re-offend," Jenkins said in the interview. "Being an African American and Latino woman, I would wholeheartedly agree that the criminal justice system needs a lot of work, but when you are a district attorney, your job is to have balance."


Du Bain added that he believed Boudin "disregards the laws that he doesn't like, and he disregards the court decisions that he doesn't like to impose his own version of what he believes is just – and that's not the job of the district attorney."

...

Open-air drug markets and homelessness, coupled with upticks in blatant daylight shoplifting, residential and commercial burglaries, shootings and other violent crimes, have left citizens "starting to wake up to the reality that's now become their nightmare as far as public safety and crime goes," Montoya said.

This is actually the second recall effort to oust Boudin. The first failed. Apparently a majority of San Franciscans supported murder and mayhem in the streets.
And Boudin isn't shy about his ultimate goal:
Addressing the two recall efforts during his tenure, Boudin participated in a national organizing call for the campaign group "Our Revolution," which was advertised as "celebrating 5 years of electing progressive champions from coast to coast." Mentioning how both of his parents were incarcerated growing up, Boudin argued that America's approach to mass incarceration is not rehabilitating people.
Du Bain said that in one specific case, he was ordered by Boudin to request a more lenient sentence for a man convicted of shooting his girlfriend. Du Bain believed that was a violation of a state statute and withdrew from the case in protest.


"I've done 136 jury trials in my career -- never, never withdrawn from a case before," Du Bain said. "I've seen decisions made in this office in the last year plus, since Chesa took over, that shocked my conscience -- and I've been a prosecutor for 30 years."
Brooke Jenkins was also interviewed by the San Francisco Chronicle:
Jenkins, 40, is Black and Latina and -- like Boudin -- describes herself as a progressive prosecutor who has long sought alternatives to incarceration. She told me she agrees with the central tenet of Boudin's campaign: that the criminal justice system is racist and needs reform.


But she disagrees with what she sees as Boudin prioritizing ideology and politics over the day-to-day handling of cases, which she said has yielded an unorganized office, plummeting morale and bad outcomes for victims and their families.

It's important to note that this is personal for Jenkins. One of those families was her husband's -- devastated by the slaying last year of his 18-year-old cousin and what the family views as an ineffective prosecution of his alleged killers.

"The D.A.'s office now is a sinking ship," she said. "It's like the Titanic, and it's taking public safety along with it."
More cases of "decarceration" of killers and carjackers can be found near the end of this Legal Insurrection article.
The recall campaign submitted over 80,000 signatures to force a recall, 32,000 more than what was needed.
Assuming that California judges don't disqualify the campaign for some reason, maybe they'll actually vote this son of murderers and Terrorist Princeling out of office.
But I doubt it.
Say: Barack Obama is suddenly on the campaign trails again.
Would he care to weigh in on Chesa Boudin -- someone Obama almost was certainly friends with in Hyde Park when he was being raised by his good friends Bill Ayers and Bernadette Dohrn?
Or would that be a made-up outrage culture war thing?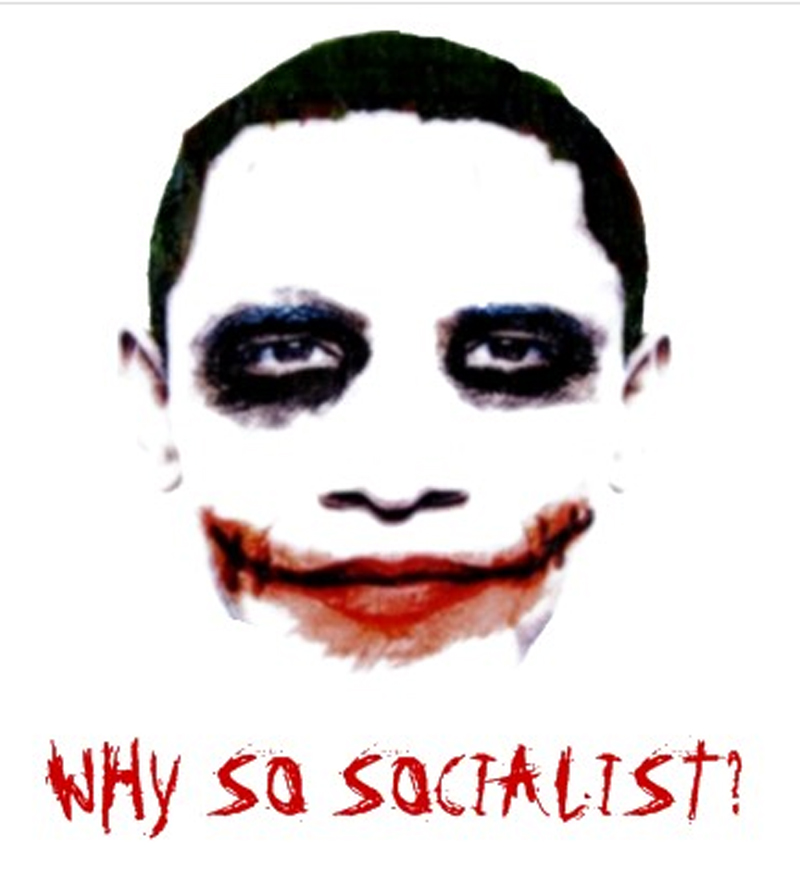 posted by Ace at
04:12 PM
|
Access Comments