« Oppressive Radiator Installation Cafe
|
Main
|
Daily Tech news 20 October 2021 »
October 19, 2021
Tuesday Overnight Open Thread (10/19/21)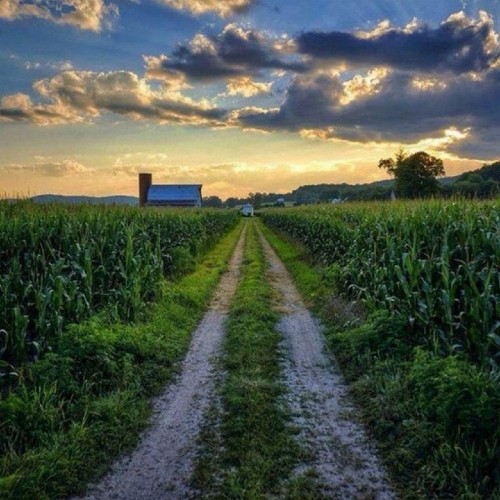 ***
The Quotes of The Day
Quote I

They're standing athwart yelling 'Stop!' They really think this. They don't think, 'I'm writing this check so that Rich Lowry, Ramesh Ponnoru, Jonah Goldberg and other fat useless grifters can have six-figure jobs to do nothing but sell out my country and pretend that they're saving it.' I don't think they're doing that, but to be completely clear, that's what they're doing. Michael Anton
Quote II
There are no great limits to growth because there are no limits of human intelligence, imagination, and wonder. President Ronald Reagan
Quote III

Happiness is dependent on self-discipline. We are the biggest obstacles to our own happiness. It is much easier to do battle with society and with others than to fight our own nature. Dennis Prager
Quote IV

"If you came and said to me, 'We will pass the CEPP as written but we will exempt West Virginia from it,' I would take that deal," Do I think that's possible? I mean, probably not, but that would be acceptable, right? Because West Virginia is an irrelevant part of our economy." Rep.Sean Casten (D-IL)

Does this mean that West Virginia is free to secede from the USA?
Quote V

"We refuse to become the vaccination police for any government," "We fiercely disagree with any government dictate that forces a private company to discriminate against customers who choose to patronize their business." In-N-Out Chief Legal & Business Officer Arnie Wensinger
***

The phrase, "Good enough for government work", comes to mind.

The National Park Service and United States Secret Service began construction on a new White House fence in July 2019. With an estimated $64 million price tag, the new barrier features an approximately 13 feet tall fence with wider and stronger fence posts, according to the National Park Service. The upgrade came after several incidents over the past few years of intruders trying to scale the fence and enter the White House grounds.

The NPS noted that the new fence "incorporates anti-climb and intrusion detection technology and is designed to mitigate current and future security threats," and while the current status of the project, which has been completed in phases, is unclear, there's one minor, yet potentially significant flaw. The spacing of the railing is wide enough to allow children to slip right through.

A Reuters photograph of a small boy climbing through the White House fence at will Sunday morning was shared by the Daily Mail, as well as an Associated Press photograph of a slightly older boy squeezing through the railings while taking a selfie. According to the British tabloid, President Joe Biden was present in the Executive Mansion when the intrusions took place.
***

Reason #125 not to shop at Walmart.

Walmart is facing a new lawsuit after a pharmacist in Albert Lea, Minnesota, refused to fill a prescription for ivermectin to treat a Marine vet and his wife, both of whom were suffering with COVID-19.

The Marine, Bill Salier, shared his story the "Steve Deace Show" on BlazeTV Monday. Salier told Deace that out of desperation, he ended up purchasing the "pony paste" from the feed supply store, and they both almost immediately got better.

Salier, 53, told Deace that he began feeling sick on Oct. 1, and tested positive for COVID-19 a few days later. After his diagnosis, Salier said he attempted to receive monoclonal antibody treatments through the Minnesota Resource Allocation, but his requests were ignored.

"We never so much as heard a word back, not even in acknowledgement that the requests had been put in," he said.
Approximately 3 years ago I attempted to fill a prescription at a Walmart. The pharmacy tech asked what it was for. I told her it was none of her business. She wouldn't fill it and I left. I've never been back to that store.
***
Four star officer my ass. Ugly & mentally ill, is rewarded.

The U.S. Department of Health and Human Services announced Tuesday former Pa. Department of Health Secretary Rachel Levine is the nation's first openly transgender four-star officer across any of the eight uniformed services of the U.S.

Admiral Levine now serves as the HHS Assistant Secretary for Health and head of the U.S. Public Health Service Commissioned Corps where she was ceremonially sworn in. She is the highest-ranking official in the USPHS Commissioned Corps and the first-ever woman to become a four-star admiral.

He's not a woman.
***
21 people on a plane. All of them had a lucky rabbit's foot in their pocket and a horseshoe stuck up their ass.
21 passengers & crew miraculously survive after plane crashes and bursts into flames near Houston, Texas (VIDEOS)
***

You are him and her. And it's about damn time you grew up.

VIDEO: Libs Now Think 'Demon' Is A Gender, Make Up Pronouns For It
"I love demon very much, and I hope [sic] deem loves demonself."

Two millennials posted a video online instructing their audience on how to properly use their "demon pronouns."
Two individuals named "Jasper" and "Leona" posted a video online in which they explain how to properly use their "demon pronouns" correctly in a sentence.

I wonder what their pronouns are?

A renowned female author behind a series of ultra-violent Spanish crime novels has turned out to be a pseudonym used by three men.

When 'Carmen Mola' won the the €1million (£845,000) Planeta literary prize, her creators decided to finally reveal themselves.

Former TV scriptwriters Agustín Martínez, Jorge Díaz and Antonio Mercero went public and claimed the prize at a TV ceremony on Friday, attended by the Spanish king.

It was already well known that Mola was a pseudonym, but many will have been surprised to see the middle aged male trio walk on stage and explain themselves.
***

Christmas is fast approaching. Never too late to buy a good book or two.

Here are the readings for Cornell's 'Advancing Racial Equity Work' class

The "Advancing Racial Equity Work" course at Cornell University's School of Industrial and Labor Relations requires students to "[a]dopt a racial equity lens to understand organizational practices, norms, and processes."

Courtney McCluney, an assistant professor of organizational behavior, also asks students to "[a]ssess barriers and solutions to advancing racial diversity, equity, and inclusion at work."

The syllabus for spring 2021 course lists Our Separate Ways, Black and White Women and the Struggle for Professional Identity as one of the readings.
***

It's looking more and more we will be eating borscht nightly and standing in line for bread.


They Insist Everything Will Be Fine As We Face Shortages Of Chicken, Coffee, Diapers, Fish Sticks, Frozen Meals, Carbonated Drinks...

Authored by Michael Snyder via TheMostImportantNews.com,

Officials in Washington continue to assure us that we don't have anything to be concerned about, but meanwhile the shelves just continue to get even emptier.
Note to self, buy a shit-ton of coffee at the store next visit.
***

The State of Washington fired a Division I football coach. Will Seattle follow suit and dismiss 200 police officers?

SEATTLE — About 200 Seattle police officers have declined to get the COVID-19 shot by Monday's deadline. The revolt is likely to bring litigation against the city — already hurting due to a severe staffing shortage — to prevent their mass termination.


Law Officer previously reported that 354 officers did not submit their shot records by SPD's deadline of Oct. 5. But the city deadline was Monday, Oct. 18.

The previous story was put into The ONT earlier today.

Seattle Fire and Police members turn their gear in.

Seattle Fire and Police members turn in boots after being fired for defying vaccine mandate
***

I'll make a small confession. Our household owns Apple products. But we aren't spending $19 plus tax for this rag.

If you were ever concerned about safely cleaning your Apple products, now you can use an official $19 piece of cloth made by Apple to do so. Apple released this polishing cloth after today's event in addition to its new MacBook Pros, the M1 Pro and Max chips, and third-generation AirPods (via 9to5Mac).
***

Facebook AI moderator confused videos of mass shootings and car washes - Executive concerns of "over-enforcement" let hate speech through, report says.

Facebook CEO Mark Zuckerberg sounded an optimistic note three years ago when he wrote about the progress his company was making in automated moderation tools powered by artificial intelligence. "Through the end of 2019, we expect to have trained our systems to proactively detect the vast majority of problematic content," he wrote in November 2018.

But as recently as March, internal Facebook documents reveal the company found its automated moderation tools were falling far short, removing posts that were responsible for only a small fraction of views of hate speech and violence and incitement on the platform. The posts removed by AI tools only accounted for 3–5 percent of views of hate speech and 0.6 percent of views of violence and incitement.
Moar and gooder technology. Motorist fined after CCTV confuses his number plate with woman's T-shirt

David Knight was baffled when he received a fine for driving in a bus lane in Bath – about 120 miles away from his home.

But the builder and his wife, Paula, who live in Dorking, Surrey, laughed when they examined the photographic evidence of their alleged infraction and saw a woman with the word "Knitter" on her T-shirt, which the computer had mixed up with Knight's registration plate, KN19TER, the Daily Mail reported.

The private registration on his Volkswagen van is a nod to his nickname, Knighter.

The penalty charge notice, issued by Bath and North East Somerset council, includes a CCTV photo of Pulteney Bridge in Bath, where the alleged contravention took place.
***

She plays mean and dirty. And her and her family are rolling in the grift.

FOX NEWS – House Financial Services Committee Chairwoman Maxine Waters, D-Calif., has paid her daughter tens of thousands of dollars more in campaign funds this year.

Campaign finance records reviewed by Fox News show that the congresswoman's campaign has paid her daughter, Karen Waters, a cumulative $74,000 in donor cash through September.

The last quarter alone saw over $20,000 go to the younger Waters, which is nearly a third of the median American household income in 2020, according to the Census Bureau.
Will the Karma boomerang ever return?
***

I would rather pass by this every day compared to the Sanford & Son wanna be who lives down the street from me.

Bloke who trimmed hedge into 'obscene' middle finger faces legal action after 20 years

Richard Jenkins, 63, initially carved it as a joke for drinkers who teased him while he cut the hedges at a pub opposite his home in the village of Warton, Warwickshire
***

You still have time to pick up that pumpkin and make a Jack O'Lantern...........

***

Deserted islands cost too much to buy. We can have Moronville for under a Mil. (H/T redc1c4)

WATER VALLEY, Tenn. (WKRN) — The town sign might need a little sprucing up, but if you're looking for an affordable town to call your own, one little Middle Tennessee town just might be your saving grace.

The former town of Water Valley is a place travelers might have stumbled upon while driving to the Duck River or after making a wrong turn in Maury County, but this sleepy little town has gained national attention as Tennessee's very own Schitt's Creek.

Located roughly an hour southwest of Nashville, Water Valley sits on seven acres of land and has an estimated population of 20, according to the listing agent. The asking price gives Nashville's real estate market a run for its money, listed at just $725,000.
***
Fisher-Price's iconic Chatter Telephone now makes actual phone calls

Handle your next work call with the solemnity it deserves

Apple's iPhone 4 is often held up as a pinnacle of phone design, but what about the Fisher-Price Chatter Telephone? With its friendly features (a big smiley face painted on the front) and mobile design (thanks to its four wheels), the Chatter Telephone has long been the gadget of choice among the aesthetically discerning and the under-4s. This week, to celebrate the device's 60th anniversary, Fisher-Price has blown our minds once more with its courage and innovation: the Chatter Telephone now makes and receives phone calls.

I can't wait to see what they do with the Easy Bake Oven and Creepy Crawlers.
***
The ONT Musical Interlude
On this day:19 Oct 2020
Spencer Davis, one of the key figures of the 60s beat scene, died at the age of 81. The Welsh guitarist was the driving force behind The Spencer Davis Group, who scored transatlantic hits with 'Keep On Running' and 'Somebody Help Me'. The band, which also featured a teenage Stevie Winwood, toured with The Who and The Rolling Stones in the 60s. via thisdayinmusic.com
Born on this day:19 Oct 1944
Peter Tosh, guitar, vocals, The Wailers, left in 1974, (1978 UK No.43 single 'You Gotta Walk, Don't Look Back'). Tosh was murdered by burglars at his home on 11th September 1987 via thisdayinmusic.com
***
Ice & Condom = Genius Award Winner.

OCTOBER 18--After summoning an EMT crew with a complaint of shortness of breath, a Florida Man got "fully naked" in the rear of an ambulance and began masturbating "in the presence of first responders," according to police who say the suspect wore a condom and used an ice pack while pleasuring himself.

Investigators say that Terry Majors, 30, called 911 Thursday afternoon seeking medical assistance.

But once inside a Sunstar ambulance, Majors allegedly removed his clothes and began masturbating, according to a misdemeanor criminal complaint.
***
A Canadian couple lives up to Canada's friendly reputation. Tonight's Feel Good Story of The Day.

Jennifer and Ron Taylor have a deep appreciation for Nelson, a city they've called home for nearly two decades. But lately, the couple has been troubled by life in Nelson.

It didn't make sense to see how nurses and doctors had gone from being celebrated in the early days of B.C.'s lockdown to being vilified in 2021.

"What happened to the pots and pans?" Jennifer told the Nelson Star. "What happened to the drive-by with cheers out the window? What happened to all the heart emojis on all the windows and every door of homes, of businesses? What happened to all that gratitude?"

On Sept. 16, the couple delivered a box to Kootenay Lake Hospital. Inside were $50 gift cards to various restaurants around the city. The couple purchased 322, one for every person who works at the hospital.

The total donation cost over $16,000.
***
Tonight's ONT has been brought to you by the Question Why.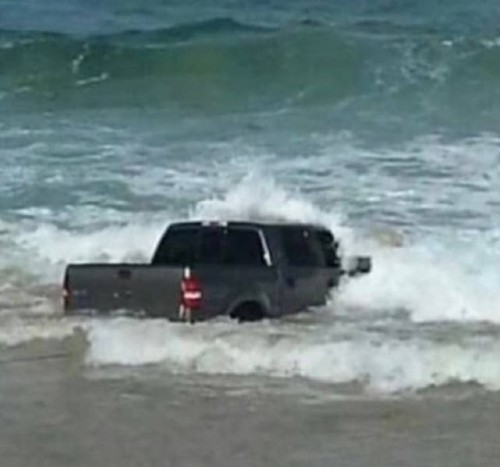 Notice: Posted with permission by the Ace Media Empire and AceCorp, LLC. Content is overrated.

posted by Misanthropic Humanitarian at
10:00 PM
|
Access Comments