« Brian Stelter, Allegedly CNN's In-House Media Critic, Refuses to Cover Joe Rogan's Criticism of CNN's Lying
|
Main
|
Oppressive Radiator Installation Cafe »
October 19, 2021
Quick Hits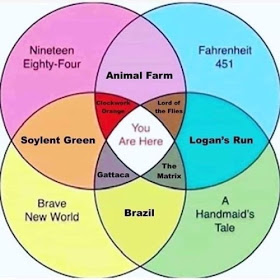 Sheryl Atkisson points out a double-standard in media and governmental covid reporting:
When an unvaccinated person with comorbidities dies of covid, it's a death attributable to covid.
When a vaccinated person with comorbidities dies of covid, it's a death that's only attributable to the comorbidity.
Convenient!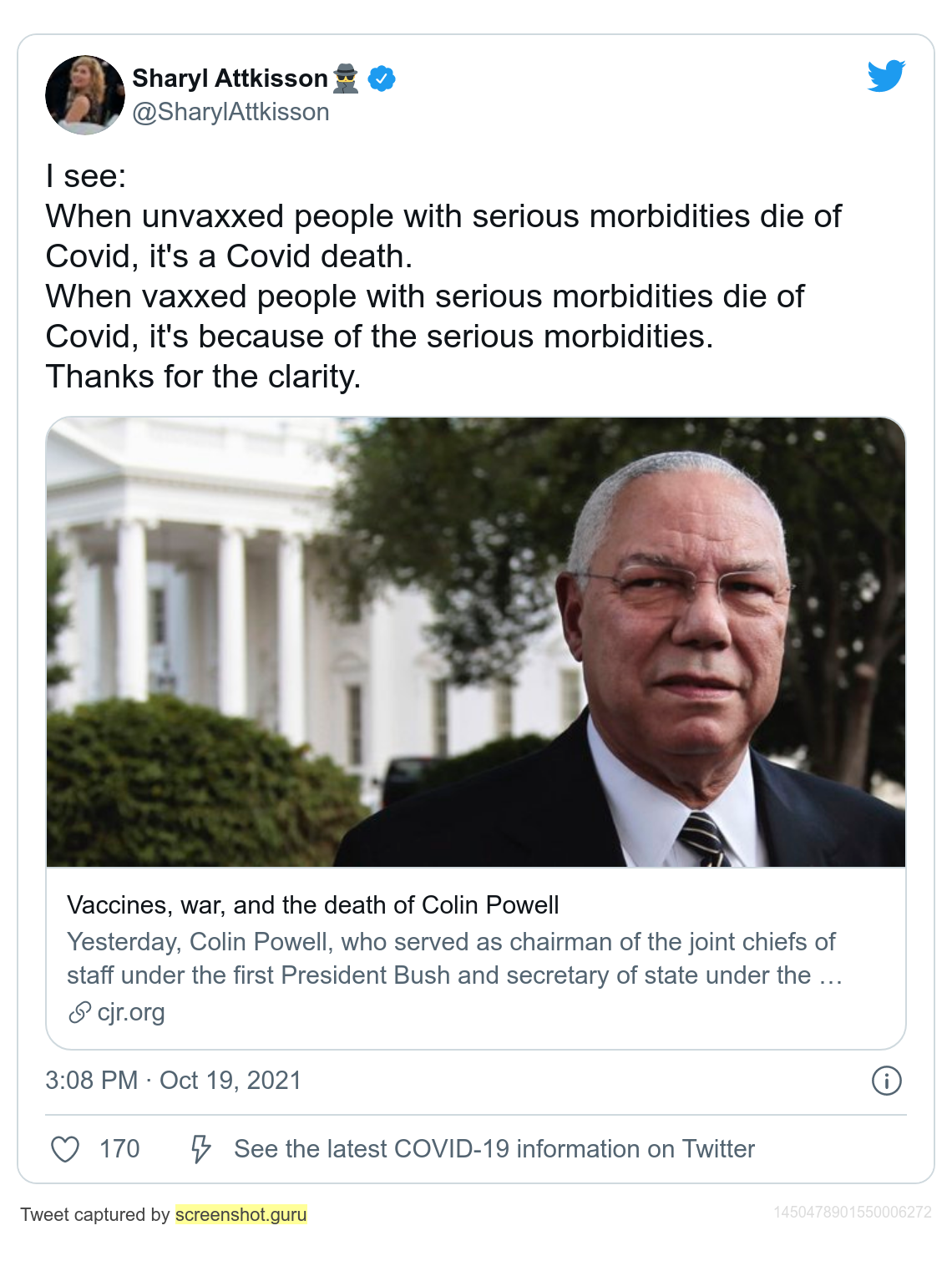 Terry McAuliffe claimed that Youngkin's complaint about Critical Racist Theory -- and I guess millions of parents' concerns about Critical Racist Theory -- was just a "racial dog whistle." (But do note the add he just put out claiming that he's very respectful of parents' concerns!)
Youngkin blasted him:
Josh Kraushaar @HotlineJosh

Asked Youngkin abt his reax to McAuliffe calling critical race theory a "racist dog whistle":

"I'm not going to be lectured by a guy on race who literally called for Gov. Northam's resignation for blackface & then turned around and accepted his endorsement & campaigns with him"

More Youngkin: "And he's actually got a guy running for attorney general right now [Mark Herring] who admits to wearing blackface."

"So Terry McAuliffe can go down and sit in front of the mirror and ask himself why he called for Ralph Northam's resignation when he was accused of blackface and then turning around and giving him a big hug and saying you're on my team."
I know reporting on Democrat/leftist hypocrisies and flip-flops is very 2003, but it's good to see someone fighting, at least.
The Chinese tested a hypersonic nuclear missile, but don't think the US isn't capable of producing its own innovations: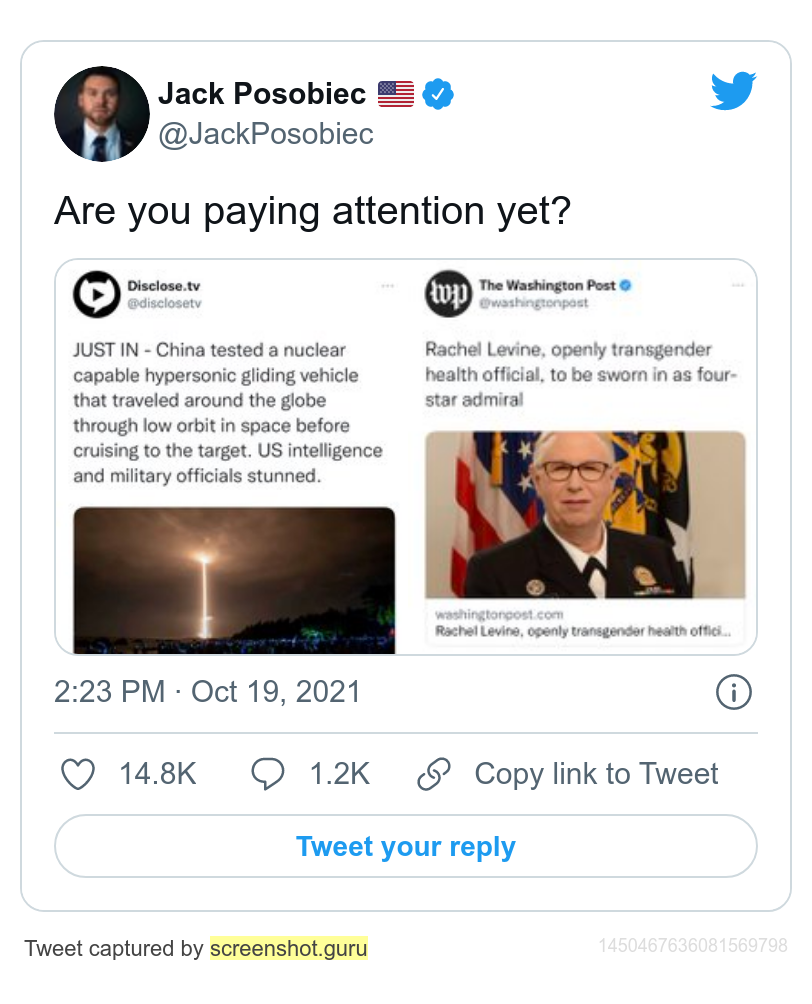 Jen Psaki responds to reports that the Chinese tested a hypersonic nuclear missile that can strike the US without warning: "We welcome stiff competition."
She also giggled at the idea of the shelves being empty-- just some Karens whining about their treadmills, she says.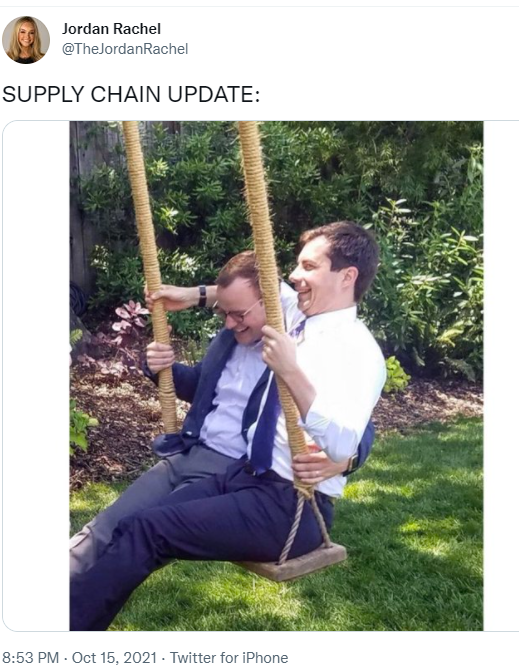 Women and trans students -- wait, they're two different groups?! interesting! -- complain that Dirty Cisgender Male Commoners are the ones installing their radiators: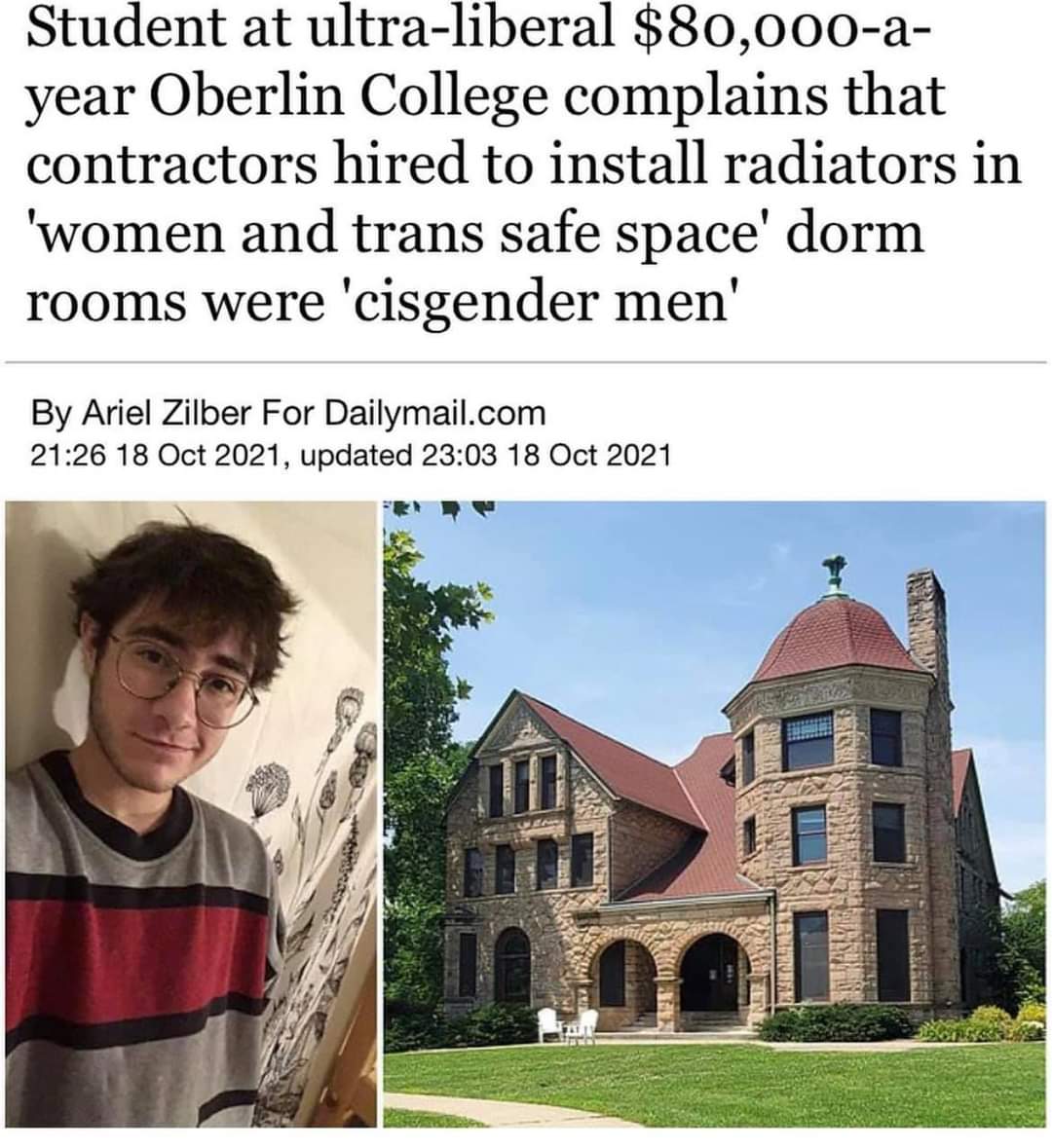 You feel triggered, Snowflake?
Pick up a wrench and show us all what Strong Empowered Women (or "Women") you are.
Glenn Greenwald @ggreenwald


Ponder the rotted roots of an ideology that convinces highly privileged and wealthy students at elite colleges that the guys who come to fix their radiators are their oppressors, and that the ones whose family is paying $80k/year are the oppressed.
Katie Couric defends her choice to hide Ruth Bader Ginsberg's statement that National Anthem-kneelers were rude and disrespectful ingrates -- in order to "protect" Ginsberg (and also to protect the left from an internal disagreement over a Culture War issue).
Her defense? The leftwing media does this every single day:
COURIC: Well, I think what people don't realize is we make editorial decisions like that all the time.
Me-Again McCain whines about people not liking her on the view.
How did the conversation unravel on-air that day with Joy?

I had postpartum anxiety. When I was back, I was really nervous. It was like starting TV all over again. I felt unsteady. I was trying to make a joke, "You missed me so much." If you watch the clip, her reaction is very sharp. I can't explain what it felt like. The people in the room with me in the D.C. bureau, there was a sound engineer and the hair and makeup artists. The sound woman looked shell-shocked at what she'd seen.

And you cried during the commercial break.

Bad -- and started lactating. I did end up being able to go back on-air. I remember Dr. Sanjay Gupta was on, and he looked weirded out. He went out of his way to be nice to me. After the show, I went back to my office and I had a panic attack. I couldn't stop crying, and I'm not always crying. I couldn't compose myself. I threw up in the garbage can. I was so overcome. This is my narrative --- "I come back from maternity leave and no one missed me." I knew it was going to be everywhere. I was just so confused, because women when they have babies should be treated respectfully when they come back to work.
And on top of that -- John McCain's funeral was still in progress!
"I feel like I have post-traumatic stress from having to feud with the president when my dad was dying, and then having to feud with the president after he died. And I haven't fully healed."
A friend exclaims: "What a strong, empowered woman!"
Legendary hedge fund manager Carl Icahn say an inflationary crisis is on the way.
In the long run we are certainly going to hit the wall," Icahn told CNBC. "I really think there will be a crisis the way we are going, the way we are printing money, the way we are going into inflation. If you look around you, you see inflation all around you and I don't know how you deal with that in the long term."


...

Icahn is not the only business leader to express concern over rising price levels. Marc Rowan -- the CEO of Apollo Global Management, which controls $472 billion in assets -- said in another interview that inflation is affecting every portion of his company.

...

As the United States economy recovers from COVID-19 and the lockdown-induced recession, several important inflation metrics used by policymakers have hit record highs.

We need to put pop-pop in a special place where he can be cared for.

posted by Ace at
06:15 PM
|
Access Comments