« Gun Thread: Gun Thread = Fun Thread Edition!
|
Main
|
Daily Tech News 11 October 2021 »
October 10, 2021
Sunday Overnight Open Thread (10/10/21)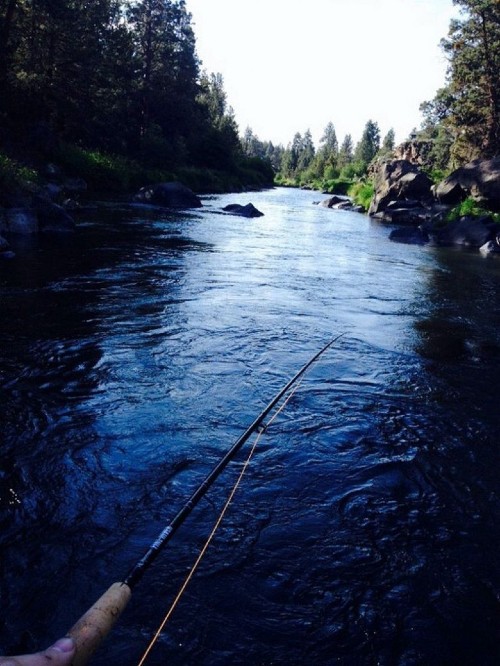 ***
The Quotes of The Day
Quote I

"Fuck Twitter. Fuck NBC News, ABC News, all these stupid ass networks. I'm not talking to them. I'm talking to you. This is real life." Dave Chappelle
Quote II

"Their initiatives are hurting the very people whom they purport to be helping," Republican Cook County Commissioner Sean Morrison
Quote III

"You may not like the politics, but when this s--- starts to happen, I don't know where the safe space is in America. And I don't know where it ends." Bill Maher
Quote IV

"It makes me feel unwanted by the school system. It makes me stressed out that I have to fight this battle as a 16-year-old. Right now, I should be playing sports and having fun. And instead, I'm fighting for the rights that were supposed to be won hundreds of years ago." Grace Smith, a Laramie High School student
***
Comments of The Week

&&&

***

The f*cking stupid continues to thrive.

Justin Sullivan/Getty Images
California Governor Gavin Newsom (D-CA) signed a new law Saturday mandating that many large retail stores offer some toys in gender-neutral sections, a move advocates encourages children to consider toys without taking into account gender stereotypes.

"This bill would require a retail department store that is physically located in California that has a total of 500 or more employees across all California retail department store locations that sells childcare items or toys to maintain a gender neutral section or area, to be labeled at the discretion of the retailer, in which a reasonable selection of the items and toys for children that it sells shall be displayed, regardless of whether they have been traditionally marketed for either girls or for boys," reads the law.

You wanted this shit California. I feel for you Morons there.
***

Does this mean I don't have to make my truck payment this month?

Enjoy It While You Can: Dropping Oxygen Will Eventually Suffocate Most Life on Earth

For now, life is flourishing on our oxygen-rich planet, but Earth wasn't always that way – and scientists have predicted that, in the future, the atmosphere will revert back to one that's rich in methane and low in oxygen.
What utter Bull Shit.
***
***

Hopefully he get's his counseling behind bars.

GoFundMe has removed the fundraising page of the Texas student who opened fire at Arlington high school and wounded four students after his family set it up requesting $25,000 to treat his alleged "trauma" over his father's death.

Two of the shooting victims are still in the hospital while 18-year-old Timothy Simpkins was allowed to walk free on bond.

The GoFundMe page was launched Thursday by Dallas attorney Kim T. Cole, who asked the public to donate money to help Simpkins, according to the Daily Mail
***

Judge rules against natural immunity claim challenging COVID-19 shot mandate

A federal judge denied a request to block an employer's COVID-19 vaccine mandate on the basis of natural immunity on Friday.

Jeanna Norris, who works at Michigan State University, challenged the school's vaccine requirement on the basis that she had COVID-19 and recovered. After having two antibody tests showing her immunity, her doctor instructed her not to get the vaccine at this time.

Yet, she faces termination for not complying with Michigan State University's requirement that all staff and students get vaccinated by Aug. 31 unless they have a religious or medical exemption.
***

Ahh, the good old Taliban. When they aren't pushing opiates they are running rehab centers.

Harrowing images show drug users in Afghanistan being rounded up and put in chains in the latest sign the Taliban are grossly violating human rights.

The men – many of them homeless and addicted to heroin and meth – were beaten and forcibly taken to treatment centres in Kabul.

There, they were forced to sit against a stone wall with their hands tied, before being stripped of their clothes and having their heads shaved.

Many of them looked bleary eyed and skeletal as they were ushered into a prison-like camp where they were told to sober up or face a beating.
***

OK, I dabble with paints, brushes and canvas. I won't get rich at it, as my last name isn't Biden.

President Joe Biden's son, Hunter Biden, sold at least five prints of his artwork for $75,000 each, according to a report from the New York Post.

The pieces of art were reportedly sold by the Georges Berges Gallery before a "pop up" presentation in Los Angeles on Oct. 1.

"It's unclear who purchased the reproductions — which cost a fraction of the top price of $500,000 for an original piece by President Biden's scandal-scarred son — or if any more were sold after the LA show opened," the New York Post reported.

"But most of those allowed to buy works are long-term, private collectors with the gallery," a source familiar with the sale told the outlet.
Prints? Not even the original? Nothing fishy here, move along little peasants and starving artists.
***

Mistakes were made. Who am I to judge?

Sex doll mistaken for dead body at rubbish dump left woman 'ready to call Luther'
EXCLUSIVE: A "realistic" sex doll clearly deemed no longer fit for purpose by its owner, was found dumped at an Essex recycling centre where it was left to 'flap in the wind'
***
The ONT Musical Interlude
Born on this day: 10 Oct 1946
American singer, songwriter John Prine, known for the 1971 Vietnam War song 'Sam Stone' from the album John Prine. He released his debut album in 1971, and put out 19 studio albums in all. He died on 7 April 2020 aged 73 due to complications from Covid-19. via thisdayinmusic.com
Born on this day: 10 Oct 1955
American rock vocalist, songwriter David Lee Roth who with Van Halen had the 1984 US No.1 & UK No.7 single 'Jump' and the solo, 1988 hit single 'Just Like Paradise'. Van Halen's 1978 debut album has sold more than twelve million copies. via thisdayinmusic.com
***

You had one job. Genius Award Winner.

Family 'can't be at peace' after discovering they spread the wrong person's ashes
The funeral homes have issued an apology to the family and offered to pay for a tombstone but Amy Salazar said: "We can't be at peace because my mother-in law's not at peace"
***

It would have been easy to accept a forfeit. No, and that leads us to Tonight's Feel Good Story of The Day.
Lily Roberts is a pitcher for the Adairsville JV Softball Team. The team they were playing against a couple of weeks ago was about to lose when their pitcher got sick.

"They were struggling and I knew if I didn't step up, the game would have to end and they would have to forfeit. So I just thought, I would love to step up," Roberts told 11 Alive.

So that's exactly what she did. Roberts stepped right up to the mound and pitched for the opposing team.

And she wasn't lobbing easy balls over the plate against her teammates, she was firing them across home plate for strikes.

"She would smile at them and throw them a strike," Coach Kelly Abernathy said. "She was pitching like she was pitching in a championship game."
***
Weekly commenter stats for week of 10-10-2021

Top 10 commenters:
1 [455 comments] 'Joe Mannix (Not a cop!)' [64.24 posts/day]
2 [408 comments] 'Tonypete'
3 [392 comments] 'Christopher R Taylor'
4 [380 comments] 'rickb223'
5 [371 comments] 'Sponge - Michael Byrd MURDERED Ashli Babbitt'
6 [351 comments] 'TheJamesMadison, with a brand new work computer'
7 [333 comments] 'qdpsteve'
8 [321 comments] 'Skip '
9 [300 comments] 'Miklos'
10 [286 comments] 'JT'
Top 10 sockpuppeteers:
1 [282 names] 'Miklos' [39.82 unique names/day]
2 [38 names] 'Count de Monet, unvaccinated Kulak-American'
3 [36 names] '18-1'
4 [33 names] 'Notorious BFD'
5 [32 names] 'OrangeEnt'
6 [30 names] 'Bertram Cabot, Jr.'
7 [30 names] 'Duncanthrax'
8 [26 names] 'Joe Mannix (Not a cop!)'
9 [26 names] 'Cannibal Bob'
10 [25 names] 'Helena Handbasket'
***

Tonight's ONT has been brought to you by Safety Equipment.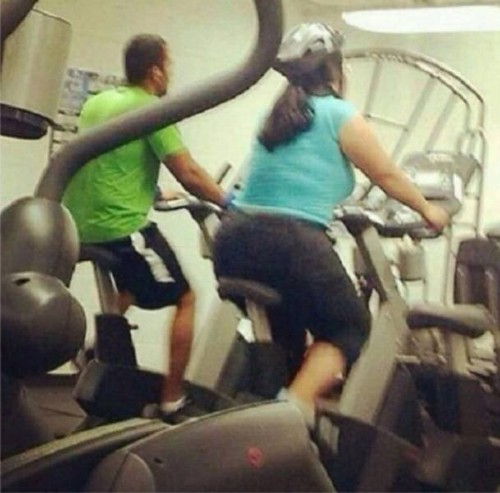 Notice: Posted with permission by the Ace Media Empire and AceCorp, LLC. ONT Tips, loose change, drink tokens and burner phones to petmorons at gmail dot com. All other crap to Hot Air.

posted by Misanthropic Humanitarian at
09:55 PM
|
Access Comments