« Spacely Sprockets Cafe
|
Main
|
Daily Tech News 27 October 2021 »
October 26, 2021
Tuesday Overnight Open Thread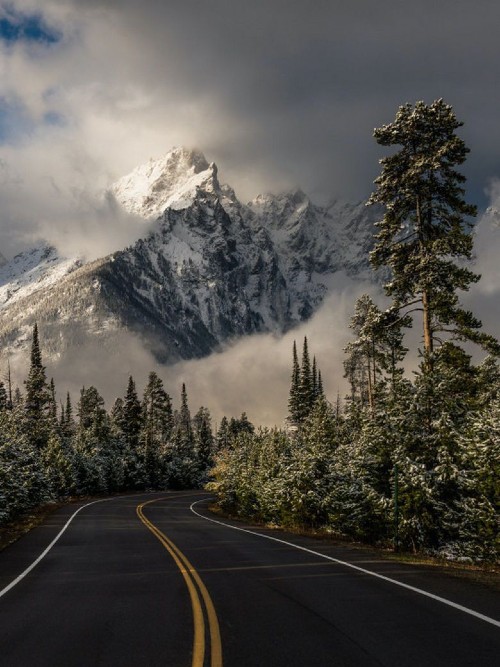 ***
The Quotes of The Day
Quote I

"I said what I said, and boy, I heard what you said. My God, how could I not? You said you want a safe working environment at Netflix.

"Well, it seems like I'm the only one that can't go to the office anymore!" Dave Chappelle
Quote II

"What we must also recognize is that the reduction in policing currently in our city, and the lawlessness that is happening is due to two things. One, the police have chosen to not fulfill their oath of office and to provide the public safety they are owed to the citizens they serve, right? It's documented. But even before that, it was documented. The Minneapolis Police Department is the most dysfunctional police department, in our state and probably in the country." Rep. Ilhan Omar Nuhr (D-MN)
Quote III

"Not only does Jeff Duncan not deliver for the people of the third district—I cannot think of a thing he has truly done—he now sports a vulgar slogan on his mask and walks off the floor!"

"The hypocrisy of the Faith and Freedom BBQ is exposed!" South Carolina, Oconee Democratic Party chairwoman Jody Gaulin
Quote IV

"Initial investigations suspect that the deceased was killed by an elephant and left behind by his accomplices," Kruger National Park Spokesman Isaac Phaahla
Quote V

"The proposal represents a commonsense step toward ensuring that highly profitable corporations - which sometimes can avoid the current corporate tax rate - pay a reasonable minimum corporate tax on their profits..." Sen. Democrat Kyrsten Sinema of Arizona

Thou shalt not covet.

***

Diners in NYC are disenfranchised.

"By the way, the reason that so many bars and restaurant owners need them? That's because of the vaccine passport," charged Sliwa. "Ridiculousness. That I need to show a vaccine passport to go indoors at a restaurant, and then personal ID? I just went to vote with my wife Nancy on Saturday," he noted, "You didn't need a vaccine passport, you didn't have to show an ID."

"But to get a cheeseburger and fries? You gotta show a vaccine passport and ID." Sliwa added, "That is crazy, and as a result, diners end up going to New Jersey, Westchester, Connecticut, or Long Island where they don't have to show a vaccine passport or ID." Mocking, he continued, "Is the air different, Bill? Is the air different in New York City than it is in the tri-state area? This is ridiculous." The moderator quickly stopped the candidate from continuing.
***

This next story demonstrates what is wrong with this country. No one is responsible for their actions. And yes, I am biased, I am employed in the insurance industry. Sucking d*#k leads to an auto insurance claim.

A Missouri woman is suing GEICO after contracting a sexually transmitted disease in a car insured by the company.

The woman, identified in District Court documents as M.O., had a sexual relationship with the insured, M.B., in late 2017 including unprotected sex in the latter's 2014 Hyundai Genesis. M.O. alleges that M.B. had been previously diagnosed with anogenital human papillomavirus (HPV), but he did not tell her about his condition or take steps to prevent transmitting the virus.

If this case go forwards, depositions should be interesting.
***

A funny thing in Loudoun County. It is the students who know right from wrong and not the adults who run the schools.

OUDOUN COUNTY, Va. (WJLA)— Loudoun County Public School students planned a walkout Tuesday morning to protest for safer schools after two recent assaults were reported at two different Loudoun schools.

Crowds of students were seen outside schools in the district, including Stone Bridge, Loudoun County High School, Briar Woods High School, Broad Run High School and Lightridge High School.

On Monday, the teen suspect in a sex assault at Stone Bridge High School in May was found guilty on all charges. The victim's legal team, The Stanley Law Group, tells 7News that the Judge determined that there were facts sufficient that the defendant committed a forcible assault.

Scott Smith, the father of the victim, spoke to 7News investigator Scott Taylor four months after he was arrested at a Loudoun County school board meeting. He said he went there looking for answers after his daughter was assaulted.
***
Halloween is one of those "holidays" that people really get into. I've never seen the attraction, but to each their own. Now the Nanny Karens of the Halloween world don't want you to be offensive. Oh piss off Karens.

COVID Costumes Aren't Funny, and Other Dress-Up Faux Pas to Avoid This Halloween
Follow these simple guidelines to ensure your costume doesn't miss the mark. Or just go as a ghost.

It's long past time to face that dreaded seasonal question: What am I going to be for Halloween? The guide below is designed to help you avoid some of the most common Halloween costume pitfalls and provide tips for truly impressing the guests at your upcoming Halloween Social/Apple Bob-a-Thon.

Avoid "offensive" "funny" costumes
You have the right to wear whatever costume you want for Halloween (provided you're complying with local indecent exposure laws) but I'm sure you're also a nice person, and eager not to come across as an asshole. So I'm sure you want to be sensitive to other people's feelings, and that means being aware of the implications of what you wear.
***

I know there are several Morons in the Houston area. Hopefully you'll keep us posted on the following story once December 15th arrives. What are the odds this accused criminal will show up for his next court hearing?

HOUSTON – The teen charged with murder and aggravated assault in a crash that killed three valets made bail over the weekend.

Ahmedal Tayeb Elnouman Modawi, 17, is charged with three counts of murder and one count of aggravated assault with serious bodily injury in the 230th State District Court.


As a condition of his bond, Modawi must wear a GPS ankle monitor under house arrest until his next court appearance. Modawi is permitted to attend school and go to church, according to court documents.

Modawi is scheduled to appear in court again on Dec. 15.

In early October, Modawi's bond was set at at $350,000 -- $100,000 for each murder count and $50,000 related to the wounding of the passenger who was in the car with Modawi during the police pursuit. Less than a week later, Judge Chris Morton reduced Modawi's bond from $350,000 to $220,000 -- $60,000 for each murder count and $40,000 for the aggravated assault.
Flight risk? Never heard of it.

Speaking of bail or the lack thereof. Biden's Gender equity plan addresses bail. Gender? Well anyway, they want cash bail eliminated. Unless you were arrested on January 6th in D.C.

As the country faces an unprecedented murder spike, President Joe Biden is claiming that eliminating cash bail for violent criminals is critical to promoting "gender equity and equality."

A 42-page report from the White House Gender Policy Council entitled the "National Strategy on Gender Equity and Equality" outlines a "whole of government" approach to ending so-called inequality between men, women, and transgender people. Among the critical steps necessary to remedy disparities between these groups, the White House alleges, is working to overturn cash bail, a legal mechanism that proponents say helps keep violent criminals off the street.
***

It is a step in the right direction. Let's hope that other school board associations follows the moves of the Missouri School Boards Association.

Following national outrage over the National School Boards Association's September 29 letter calling for federal law enforcement to criminally investigate parents, the Missouri School Boards Association has decided to withdraw from the NSBA "effective immediately."
The Missouri School Boards Association (MSBA) has decided to officially withdraw from the National School Boards Association "effective immediately" over the NSBA's decision to ask the federal government to criminally investigate concerned parents for domestic terrorism using the PATRIOT Act.
As Missouri goes: So does Ohio.

The Ohio School Boards Association (OSBA) Board of Trustees voted to end its affiliation with the National School Boards Association (NSBA) after the latter requested a federal crackdown on recent "threats" to school board members.

"The Board of Trustees' decision was prompted by NSBA's recent letter to President Joe Biden requesting federal intervention at local school board meetings," OSBA Chief Executive Officer Rick Lewis said in a statement.
***

Now I can take Vegans seriously. Internet users are in stitches as Holland & Barrett has started selling vegan sex toys in the shape of vegetables.
The health food shop has left shoppers bemused as they announced they would now be selling silicone corn on the cob, chilli peppers, carrots, bananas, and eggplants as part of their new range of sex toys.

The £16.95 vibrating bullets are made by 'VeganToys', who specialise in veggie style sex toys and "guilt-free pleasure", and Holland & Barrett said it wants to bring some heat to shoppers' sexual health.
***

If I was a parent with children under the age of 17 I would not be subjecting them to the Chinese Kung Fluc vaccination.

An advisory panel for the Food and Drug Administration has officially recommended the two-shot Pfizer COVID-19 vaccine be authorized by the agency to be given to kids ages 5 to 11. There was overwhelming support from the panel, with a 17-0 vote and one abstention.

The emergency use authorization vote was the first major hurdle before the vaccine can be distributed to children. Now that it has passed the advisory panel, it will move on for formal authorization from the FDA.
***
The ONT Musical Interlude
On this day: 26 Oct 1991
Legendary Rock concert promoter Bill Graham was killed when the Bell 206B JetRanger III helicopter he was riding in struck the top of a Pacific Gas and Electric transmission tower near Sears Point, northwest of Vallejo and exploded. The crash, which left the helicopter's wreckage dangling near the top of the towering structure, killed Graham, his girlfriend Melissa Gold and pilot Steve Kahn. Graham had founded the Fillmore theaters in San Francisco and New York and had played key roles in supporting such bands as The Who, The Jimi Hendrix Experience, Janis Joplin, The Band, Bob Dylan, The J. Geils Band, The Allman Brothers Band and The Rolling Stones. via thisdayinmusic.com
AND
On this day: 26 Oct 1999
American singer, songwriter and actor Hoyt Axton died of a heart attack in Victor, Montana aged 61. He wrote songs for, Elvis Presley, Three Dog Night, (1971 US No.1 'Joy To The World'), John Denver, Ringo Starr, Glen Campbell. His mother Mae Boren Axton wrote 'Heartbreak Hotel'. via thisdayinmusic.com
***
Those that can do, do. Those that can't, teach and those that can do or teach are Genius Award Winners.

Teacher jailed for sex with boy bragged 'horny teenagers flirt with me in class'
Aspiring lawyer Fatinah Hossain was jailed for five years and four months after a court heard that she had groomed a 14-year-old schoolboy and claimed she was pregnant when he ended the relationship
***

The American Dream comes true. And numerous people benefit. Tonight's Feel Good Story of The Day.

One woman is being called the best boss in the world after she gifted all of her employees one heck of a present.

Last week, CNN reported that investment management company Blackstone had purchased a majority stake in Spanx, valuing the shapewear brand at a whopping $1.2 billion.

Sara Blakely, Spanx's founder and CEO, surprised her staff with two first-class tickets each to anywhere in the world during a party celebrating the deal. She is also giving them $10,000 each to spend on the trip.

Blakely posted a video on social media of the joyous moment when she announced the gifts, and the employees were so dumbfounded by the news, some of them cried, while others were slack-jawed.

Sara Blakely began Spanx as a side business while selling fax machines door-to-door in her late 20s
Congratulations Sara. Job well done.
***

Tonight's ONT has been brought to you by Halloween Decorating Ideas.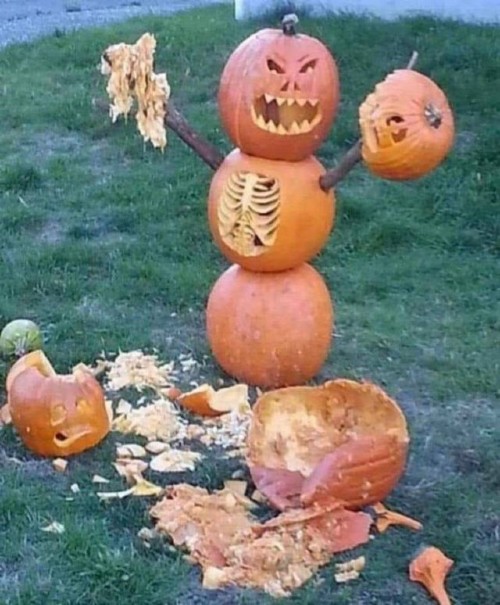 Notice: Posted with permission by the Ace Media Empire and AceCorp, LLC. The ONT often imitated, never replicated. Thanks to you.


posted by Misanthropic Humanitarian at
10:00 PM
|
Access Comments