« Three Guys Identifying as One Woman Cafe
|
Main
|
Daily Tech News 19 October 2021 »
October 18, 2021
Monday Overnight Open Thread (10/18/21)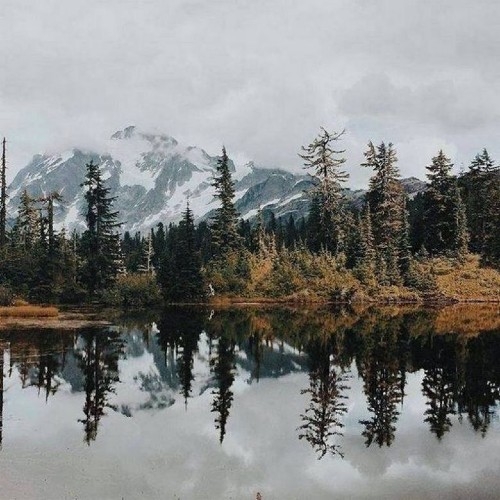 ***
The Quotes of The Day
Quote I

"The Hellcat is a breed of its own," Perez-Ocana said. "It's a 6.2 with a huge supercharger. I wanted to have a car that captured the most, pure form of American muscle and modern form, and the Hellcat seemed like the best option," Gabriel Perez-Ocana
Quote II

"No more Waffle House for me. At all," Candy Franklin
Quote III

"While I have never painted before, Hunter has inspired me to immediately begin painting because I've always felt I have a talent at that, and could surely get at least $2 million dollars per canvas—and probably a lot more. I will begin immediately. Our Country is crooked as hell! President Donald Trump
Quote IV

"Re-litigating 2020 is a recipe for disaster in 2022. Let's talk about the future. The election is passed, it's been certified, the states made decisions on the integrity of each of their elections and made improvements where it need be. It's about the future, it's not about the last election, and that — those kind of comments are not constructive. We can win in 2022 and we're going to, but let's focus on the important issues of our supply chain, of getting over this pandemic, about freedom, and not the — not the last election." Gov. Asa Hutchinson (RINO-AR)
***

NYC continues its attempts to erase all history that doesn't offend its sensibilities.

NEW YORK CITY (WABC) -- The New York City Public Design Commission voted unanimously Monday to move a controversial 188-year-old statue of Thomas Jefferson from the City Council chambers a City Hall.

However, where that statue will be moved to remains up in the air.
***

Division I Football has lost a coach.

The coach of the Washington State Cougars has just lost his job because he refused to get the jab:
***

Some days I miss the rotary phone and the world before the world wide web.

Mike check 1, 2, 1, 2 — she's an unruly passenger terrorizing the flight attendant crew.

Armed with a microphone headset and an inflated ego, an unnamed woman is going viral with over 1.9 million social media views for disrupting a commercial flight with her unsolicited COVID-19 musings over the weekend.

"I brought my microphone, I'm going to use it," insisted the freakish flyer, whose amplified antics were caught on camera and shared by singer Jawny.

The pop musician close-captioned his trending TikTok — which has been hilariously nicknamed "Karens in the Air" — with notes reading: "We are in the air right now," and "I bought in-flight WiFi just to post this."

Jawny did not respond to The Post's request for a comment.

But in his video, flight attendants are seen attempting to stop the "Karen" — wearing a white button-up blouse, dark blue bottoms and a colorful neck scarf — from giving an unauthorized pandemic lecture by threatening to confine her in handcuffs.
***

A valid point: How will the emotionally and mentally unstable fair in the "Real World"?

Oberlin College is the pricey liberal arts school which lost a massive defamation lawsuit filed by Gibson's Bakery back in 2019. Oberlin has a fancy house called Baldwin Cottage which was built in 1886 and which is currently home to the Women and Trans Collective. The school's website describes the collective as "a close-knit community that provides women and transgendered persons with a safe space for discussion, communal living, and personal development." Basically it's a special dorm that has living space for about 30 people.


The student paper, the Oberlin Review, reported last week that the school decided to upgrade the radiators in Baldwin Cottage but, to the dismay of some residents, they sent "cisgender men" to do the work. [emphasis added]
***

I'm not a big Bongino fan. However, I like the fact that he fights back.

Cancellation can be a two-way street.

Nowhere is this more true than in the strange world of advertiser-targeting, long seen as a viable strategy on the left to choke off funding to conservative media. Leftist organizations like Media Matters for America and Sleeping Giants have run this grift for years with questionable success. If you're unfamiliar, here's how it goes:

Identify successful conservative media entity. Find out who advertises with it. Publicly call advertisers out on social media or through other channels. If possible, get a few more low-wattage blue checkmarks to pile on the outrage. If the advertiser doesn't respond or doesn't acquiesce, declare all-out war. If advertiser caves, chalk up another victory — and onward goes the march to ideological uniformity!
***

Call me Mr. Boring. I'll stick to my hobbies, "Thank you very much."

From the inspiring to the tragic, 'Adventure News of the Week' presents a wrap-up of top news in the world of exploration and adventure. Here's what you missed this weekend, and a few things to look forward to.

It's a bird, it's a plane, it's…the world's fastest nonmotorized human beings? That's right. The Parachute Association National Championships blasted off from the Skydive Arizona dropzone this weekend. The event, which runs through Oct. 31, is expected to bring 400 skydiving competitors to the American Southwest.
***

I guess Pope Francis has a different Holy Bible than I do.

Pope Francis released a video message advocating more left-wing politics on Saturday, in the latest attempt by the Vatican to reassure the world that Catholicism is on the side of social justice. The pope praised deceased felon George Floyd as a "Good Samaritan," and provided a moral endorsement of violent BLM rioters.
"Do you know what comes to mind now when, together with popular movements, I think of the Good Samaritan?" the Pope declared. "Do you know what comes to mind? The protests over the death of George Floyd. It is clear that this type of reaction against social, racial or macho injustice can be manipulated or exploited by political machinations or whatever, but the main thing is that, in that protest against this death, there was the Collective Samaritan who is no fool!"
***

"Beer before liquor, never been sicker; liquor before beer, you're in the clear. I don't see any negative reactions to this, do you?

The FDA is expected to allow a "mix-and-match" approach for COVID-19 booster shots, The New York Times reported.

The authorization will allow Americans to get a different brand for a booster than what they initially received.
***
The ONT Musical Interlude
On this day: October 18, 2002 - Ronettes
After a 15 year court battle, New York State's highest court ruled that the Ronettes, did not have the right to share the money earned by their producer Phil Spector through the use of the group's songs in movies, television and advertising. Citing a 1963 contract signed by the group, the court also substantially reduced the amount they stood to gain from royalties on sales of records and compact discs. via thisdayinmusic.com
&&&
Born on this day: October 18, 1947 - Laura Nyro
Laura Nyro, singer songwriter. Her songs have been recorded by Suzanne Vega, Phoebe Snow, Roseane Cash, Frank Sinatra and Linda Ronstadt. She wrote 'And When I Die' a hit for Blood, Sweat & Tears and 'Stoney End' covered by Barbra Streisand. She died of ovarian cancer on 8th April 1997. via thisdayinmusic.com
***

Whatever happen to the days of apples for teachers and pencils and/or pens for student gifts? Genius Award Winner.

Marijuana edibles found in teacher's reward box for students

An elementary school teacher in South Carolina was arrested after weed edibles were found in a box of prizes meant for her students.
***

Another reason to be thankful for the Second Amendment. Tonight's Feel Good Story of The Day.

Early this morning, a Eugene, Oregon couple was rudely awakened by the sound of a home invader forcing his way into their apartment. The male occupant of the apartment grabbed a firearm and, well, shot the criminal.

According to KEZI . . .

The Eugene Police Department responded to reports of a burglary in progress around 3:40 a.m. at South Crest Apartments on Donald Street. According to officials, neighbors called 911 to report gunfire before patrol officers were able to arrive on scene.
***

Tonight's ONT has been brought to you by Alternative Transportation.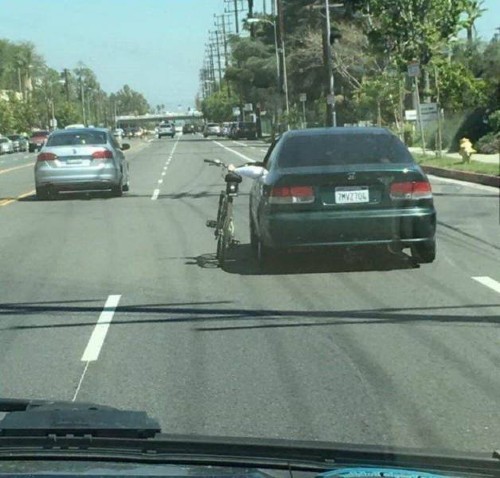 Notice: Posted with permission by the Ace Media Empire and AceCorp, LLC. No hamsters or children were injured in the production of this ONT.

posted by Misanthropic Humanitarian at
10:00 PM
|
Access Comments