ę Quick Hits
|
Main
|
Sundowner Cafe Ľ
October 07, 2021
Concerned Parents in Loudoun, VA Win Major Victory In Fight Against Lawless School Board Official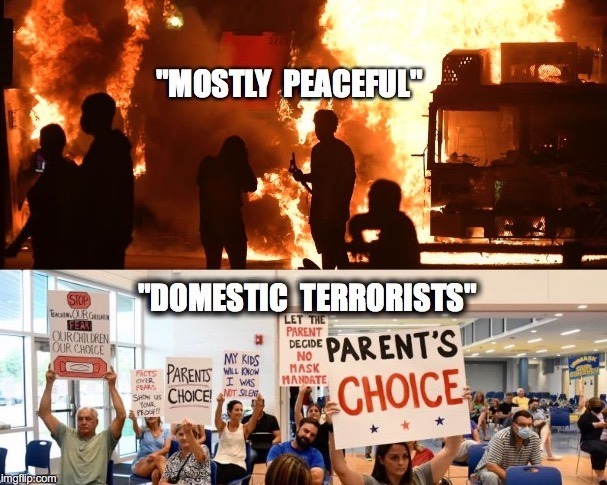 Parents in Loudoun County are attempting to get a school board member, Beth Barts, kicked off the board.
If you remember the school board official who attempted to arrange a doxxing and intimidation campaign against parents protesting against CRT --that was Beth Barts.
By way of a Facebook group, Beth Barts has encouraged teachers to post the personal information of students' parents who oppose the inclusion of Critical Race Theory in Loudoun County Public Schools curriculum. Barts has actively encouraged teachers to post the names, workplaces and home addresses of these parents. Barts has even gone as far to ask teachers to name the children involved, their schools, and to post photos of their parents to the group. This is clearly a direct call to action to target, harass, and intimidate parents simply for their opposition to the far-left, cynical curriculum Barts views as doctrine.
There's a picture of her there. She looks precisely as you're expecting her to look.
Many ugly women are embittered by a lifetime of anger and hatred against society, and seek positions of power and influence out of vengeance. The Napoleon Complex has nothing on the Medusa Complex.
Seeking to mollify parents -- and yet not actually depose Barts -- the school board voted to strip her of committee assignments.
The parents brought an action to remove Barts. I believe the system consists of gathering enough signatures to bring a removal action. After this, the commonwealth of Virginia would appoint a prosecutor to pursue the case in court against Barts.
But the concerned parents must have figured that Governor Blackface's attorney would deliberately throw the case, and so they motioned for the judge to remove the Commonwealth's attorney from the case and appoint an independent prosecutor.
They also got themselves appointed as co-parties in the case.
They succeeded in getting the prosecutor removed from the case, in favor of an independent prosecutor -- presumably not just a liberal Democrat apparatchik appointed by Governor Blackface.
Loudoun County parents, a small but mighty group, celebrated victory yesterday. Together with a Virginia-based advocacy group, Fight for Schools, the parents are one step closer to recalling school board member Beth Barts.
A small but mighty group.
Let us all try to organize small but mighty groups ourselves!
Loudoun County Circuit Court Judge Jeanette A. Irby ruled in their favor--three times--after months of showing up at school board meetings and working tirelessly to petition citizens to sign off in the first step toward Barts' removal.


The group collected 1,860 signatures, accusing Barts of "neglect of duty, misuse of office, and incompetence in the performance of her duties."

According to the Loudoun Times-Mirror:

"Loudoun County Circuit Court Judge Jeanette A. Irby will appoint a special prosecutor in a case brought by a group of Loudoun County residents seeking the removal of School Board member Beth Barts (Leesburg District). Irby granted the group's motion to disqualify Commonwealth's Attorney Buta Biberaj (D) and appoint a special prosecutor on Tuesday during a pre-trial hearing on motions in front of couple dozen people following the case in court and online.

Ian Prior, Founder of Fight for Schools, and the Loudoun parents who joined him felt that Biberaj had a conflict of interest and the group asked that she be removed. The judge requested the group give her a week to find a prosecutor and made Fight For Schools a plaintiff in the case--an unprecedented move.
Here's NBC reporting on the news. Sad!

In related news:
The AP issues a lying "fact" check claiming the National School Board Association did not call for treating their opposition as "domestic terrorism."
The language of the letter calls parents who challenge them "domestic terrorists," twice.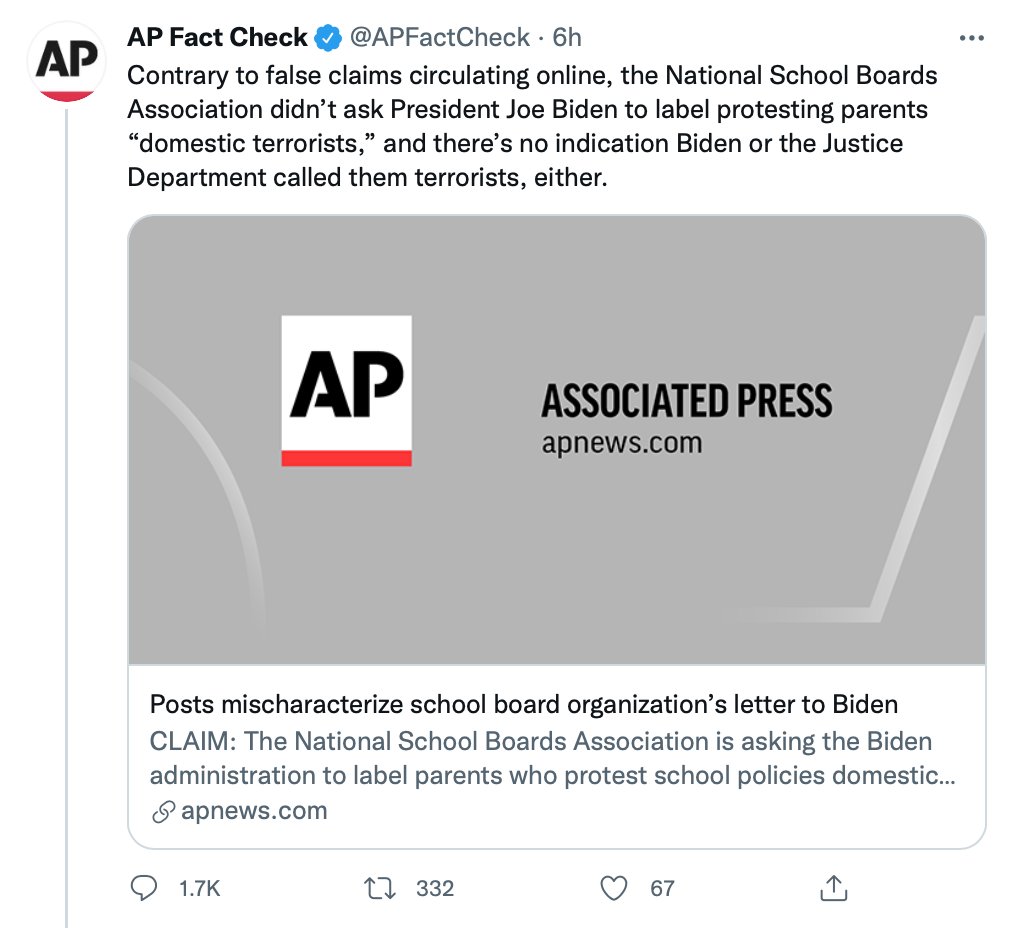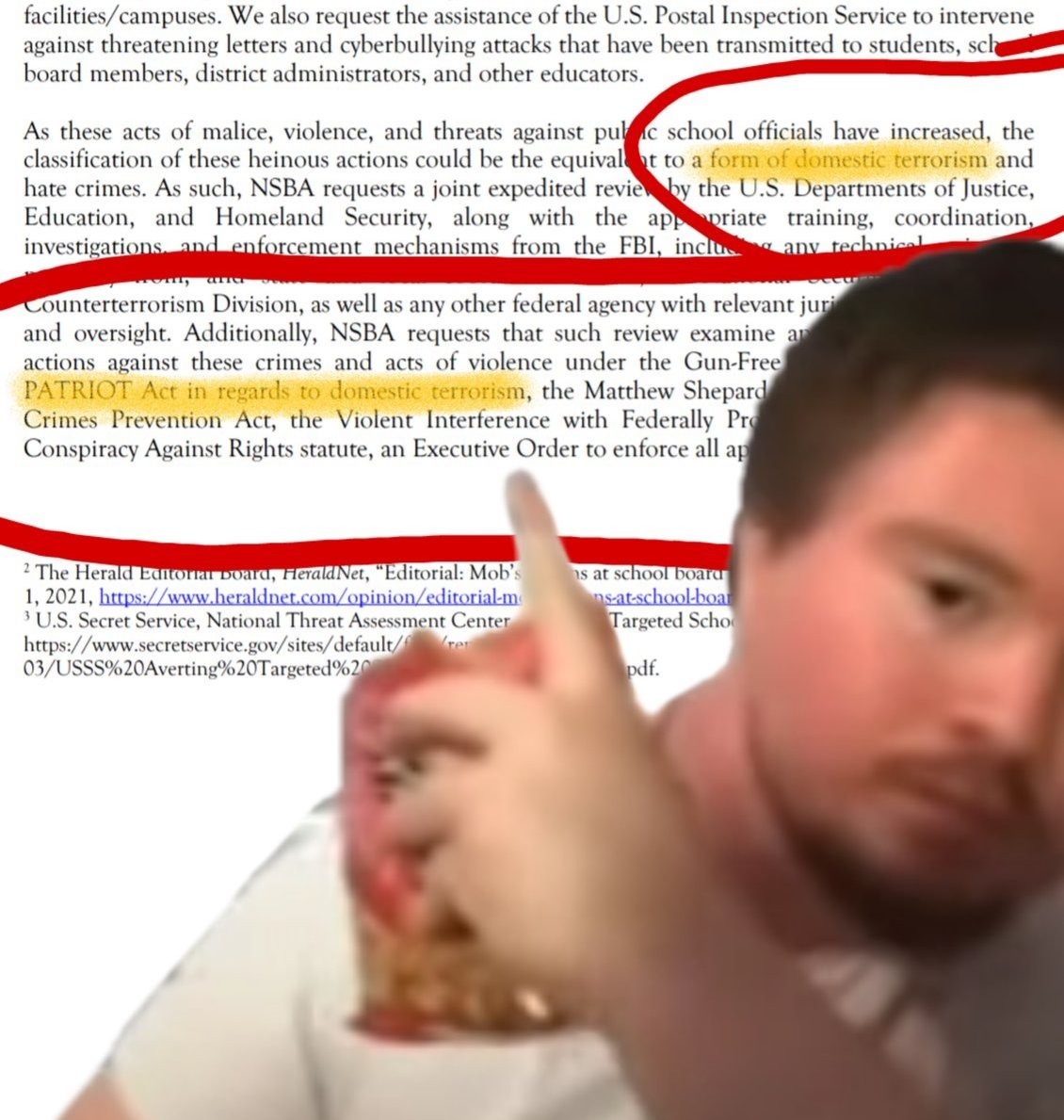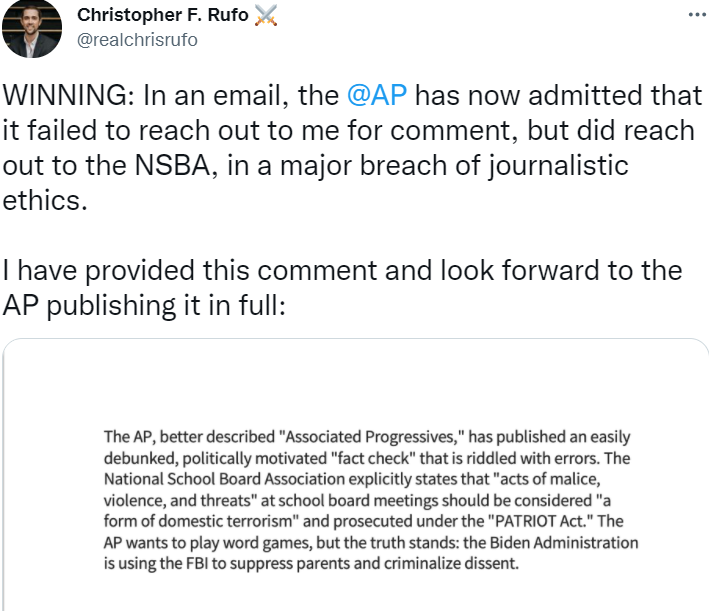 Below, absolute peach Harmeet K. Dhillon, whose law partner scored the win in getting the prosecutor removed in the Beth Barts recall case, discusses the government's attempt to criminalize disagreement with the leftist Media-Bureaucratic Complex:

posted by Ace at
06:19 PM
|
Access Comments