« Gun Thread: Headed to Texas Edition!
|
Main
|
Daily Tech News 18 October 2021 »
October 17, 2021
Sunday Overnight Open Thread (10/17/21)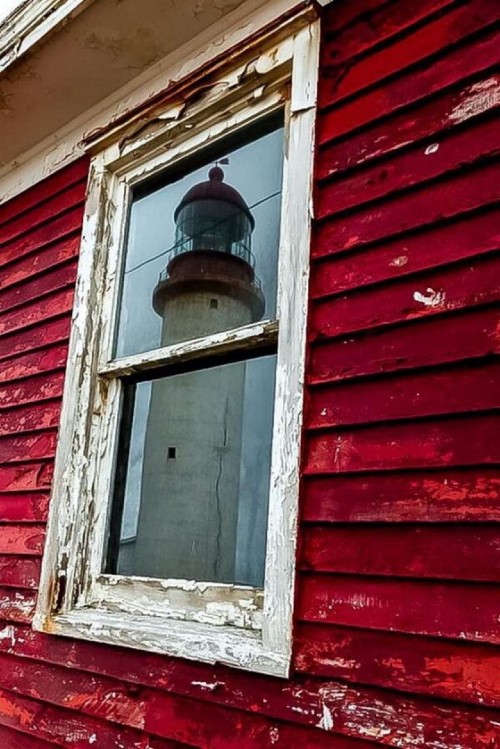 ***
The Quotes of The Day
Quote I

"Wish I could say more but this is it. So State 1034 this is the last time you'll hear me in a state patrol car."

"And Jay Inslee can kiss my ass," Unidentified Washington State Trooper
Quote II

'I think anybody who's gotten one dose of the Johnson & Johnson vaccine can benefit from a second dose of a Johnson & Johnson vaccine,' Dr. Paul Offit, a member of the FDA's Vaccines and Related Biological Products Advisory Committee
Quote III

"It was a curse for moment, but it had a Catch-22 silver lining, because we changed how we make stuff. It gave us an opportunity to be creative." Pat O'Neill,
Quote IV

"The mandates are pointless. Now that we know that fully vaccinated individuals are getting infected, they can transmit the disease. Unfortunately, they are being hospitalized, they're getting seriously ill, they're dying. There's no point to the mandate, whatsoever." Sen. Ron Johnson (R-WI)
***

He didn't wear a mask. Will he blame his dementia? Rules are for little people.
Where's your MASK Joe? Maskless Biden breathes old man GERMS all over D.C. restaurant in violation of mask MANDATE
written by J.C McCallum October 18, 2021
You know this story really speaks for itself. The elites are always about do as I say not as I do, whether it's lecturing about climate from their private jets, tweeting at everyone to stay home while getting their hair did, or hitting the swanky social scene without a mask while MANDATING them for everyone else.
***

This is what Capitalism looks like.

A star Stanford professor leaves his lab for a startup out to remake psychiatry

About five years ago, Amit Etkin had a breakthrough.

The Stanford neurologist, a soft-spoken demi-prodigy who became a professor while still a resident, had been obsessed for a decade with how to better define psychiatric disorders. Drugs for depression or bipolar disorder didn't work for many patients with the conditions, and he suspected the reason was how traditional diagnoses didn't actually get at the heart of what was going on in a patient's brain.

He had shown in 2006 that some patients with different diagnoses — PTSD vs. depression, for example — looked remarkably similar under brain imaging, suggesting clinicians drew distinctions in the wrong places. And in 2014, he showed that one could define patients by looking at individual discrete behaviors, such as attention or sleep.
***

This will be a very interesting law suit to follow.

Pentagon Faces Class-Action Lawsuit Over Vaccine Mandates on Military, Federal Employees and Contractors

Service members from all five branches of the U.S. military, federal employees, and federal civilian contractors have joined in a class-action lawsuit against the Department of Defense over its COVID-19 vaccine mandates.

The 24 plaintiffs "face a deadline under the Federal COVID-19 Vaccine Mandate to receive a COVID-19 vaccine that violates their sincerely held religious beliefs, and have been refused any religious exemption or accommodation," according to Liberty Counsel, the Christian legal firm that filed the lawsuit.
***

Paul Joseph Watson takes a look at Keith Overbite. NSFW-Language
***
Betty Lynn, a veteran actress who was best known as the girlfriend of bumbling sheriff's deputy Barney Fife on television classic The Andy Griffith Show, has died at age 95. She passed on Saturday in Culver City, Calif. of an undisclosed but brief illness, according to the Andy Griffith Museum.

Lynn appeared in 26 episodes of The Andy Griffith Show over a span of five years from 1961 to 1966.

Before that Lynn enjoyed a Broadway career, and was discovered by Daryl F. Zanuck in one of several plays. During the 1940s and 1950s, she appeared in many films, including Sitting Pretty (1948), June Bride (1948) the original Cheaper by the Dozen (1950) and Meet Me In Las Vegas (1956).
***
***
On this day: October 17, 2017
Canadian rock musician Gord Downie died of glioblastoma aged 53. He was the lead singer and lyricist for the Canadian rock band The Tragically Hip as well as releasing six solo albums. The bands final concert was held at the Rogers K-Rock Centre in Kingston, Ontario, on August 20 2016 and was broadcast and streamed live by the Canadian Broadcasting Corporation on television, radio and internet. It was viewed by an estimated 11.7 million people. via thisdayinmusic.com
&&&
Born on this day: October 17, 1941

Jim Seals, guitar, fiddle, Seals & Croft, American singer, songwriter. Via thisdayinmusic.com
***
Next time perhaps he will wear sunglasses. Genius Award Winner.

A teacher lost his job for being 'inappropriate' to female pupils and staring at their bodies.

Josh Taylor, 53, invaded the 'personal space' of girls as young as 17 during an English class on September 27, in 2018.

After they reported the incident, Grwp Llandrillo Menai, in Wales, investigated and sacked him.

But he later appealed the decision, launching four claims of his own against the school where he had worked for 23 years.
***

Better late than never. Tonight's Feel Good Story of The Day.

The bride is 97. The groom is 98. The couple has been married for 77 years, and thanks to some very special folks who helped them celebrate their recent anniversary, they were finally treated to some very special wedding memories they missed out on all those years ago.

The Kings have become like family to the staff of the St. Croix Hospice who serve as caretakers for the elderly pair in their Oelwein, Idaho home. With a big anniversary coming up, their caregivers wanted to do something special to commemorate the occasion—and knowing something of the couple's history, they came up with a perfect plan.
***
Weekly commenter stats for week of 10-17-2021

Top 10 commenters:
1 [576 comments] 'Joe Mannix (Not a cop!)' [81.34 posts/day]
2 [508 comments] 'TheJamesMadison, in the West with Leone'
3 [381 comments] 'Tonypete'
4 [327 comments] 'rickb223'
5 [315 comments] 'Sponge - Michael Byrd MURDERED Ashli Babbitt'
6 [306 comments] 'Aetius451AD Work Laptop'
7 [304 comments] 'Cat Ass Trophy'
8 [303 comments] 'Wolfus Aurelius'
9 [299 comments] 'JT'
10 [288 comments] 'garrett'
Top 10 sockpuppeteers:
1 [174 names] 'Macedonian bots now outsourced to cheaper Moldavian bots' [24.57 unique names/day]
2 [89 names] 'Count de Monet, Intermittent Faster, Unvaccinated Kulak-American'
3 [46 names] '18-1'
4 [45 names] 'Helena Handbasket'
5 [43 names] 'Notorious BFD'
6 [43 names] 'Duncanthrax'
7 [30 names] 'f'd'
8 [30 names] 'Cicero (@cicero43)'
9 [30 names] 'OrangeEnt'
10 [29 names] 'Hazel Nut'
***

Tonight's ONT has been brought to you by Bathroom Humor.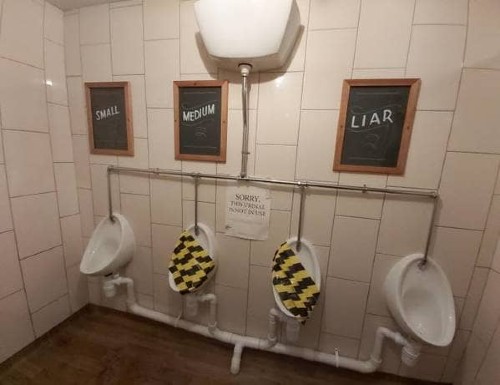 Notice: Posted with permission by the Ace Media Empire and AceCorp, LLC. For a transcript of tonight's ONT please send $5.00 and SASE to petmorons at gmail dot com.

posted by Misanthropic Humanitarian at
09:45 PM
|
Access Comments