« Brandon Support Group Cafe
|
Main
|
Daily Tech News 28 October 2021 »
October 27, 2021
Wednesday Overnight Thread (10/27/21)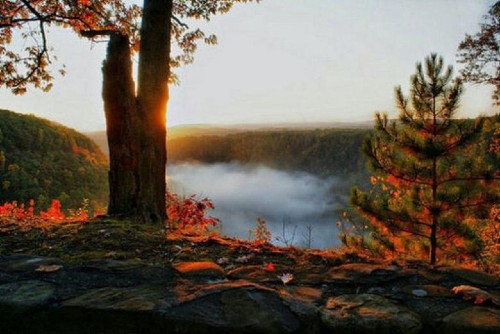 ***
The Quotes of The Day
Quote I

And I'm sorry, guys, but any parent who thinks their 17-year-old school's assignment is too explicit, they need to check out his browser history, because trust me, he can handle it. It this shows you that the real dangerous ideology in society isn't conservatism or liberalism. It's helicopter parenting. An AP is basically a college course. How long will this lady be trying to protect her kid?" Trevor Noah
Quote II

"My comments at the event last May included an inappropriate choice of words. I immediately apologized to people who approached me then and I apologize again now. I know how important it is to choose my words carefully. I would never want to offend anyone." Houston Texas CEO Cal McNair
What a Pu$$Y
Quote III

"120 to 2 in Congressional Republican Elections in 2020 and 11 to 0 in Republican Elections this cycle, endorsed by President Trump."

"The Fake News hates to talk about the power of the most meaningful ever endorsement, but the people know and fully understand!" President Donald Trump
Quote IV

We are pleased that the jury agreed that Duvall's race and gender were unlawful factors in his termination — that he was fired to make room for more diverse leaders at Novant. Attorney S. Luke Largess of Charlotte
***
I know, it's been a while since I attended school. And I get it. School is tough and there is nothing wrong with having some fun, both students and staff. You don't allow the inmates run the asylum.

A Kentucky school district confirmed on Wednesday it is investigating social media posts of a homecoming event showing male teenagers in skimpy clothing giving lap dances to school staff, including the principal.

Social media posts emerging from Hazard High School in Hazard, Kentucky show teenage boys giving lap dances to staff which has prompted outrage from parents on social media, according to Lexington Herald-Leader.
***

Those of us Morons who use gasoline: Are getting hit hard.

The U.S. price of regular-grade gasoline is continuing to rise, with the national average hitting a seven-year high.

As of Oct. 27, the national average rose to $3.394 per gallon from $3.389 the previous day, and up from the month-ago average of $3.189, according to AAA.
Thanks Brandon.
***

I've never met Retired U.S. Marine James Kilcer. I would like to. I would thank him for his service and buy him a drink of his choice for his wardrobe selection.

Retired U.S. Marine James Kilcer wore a "Let's Go Brandon" shirt to a Tuesday ceremony in Yuma, Arizona, where he received a valor award for disarming a robbery suspect.

On October 21, 2021, Breitbart News reported that the retired Marine was in a Chevron in Yuma when three robbery suspects entered the store, one of whom allegedly had a gun.
***
Pay no attention to that bush, moving around over there by that tree, it's just a bush. Nothing to look twice at. Nothing to be alarmed about. This looks like it could be gravy. I smell varmint poontang, and the only good varmint poontang is dead varmint poontang. Freeze gopher! Kangaroo!

Go ahead click, would I steer you wrong?
***

Obnoxious foolishness must be nipped in the bud. Fuming motorists chuck ink at Insulate Britain protesters as they prepare to block A40

Fuming motorists have drenched Insulate Britain protesters in ink today as the activists once again blocked London's roads during this morning's rush hour.

The eco warriors decided to target both the A40 and M25 today, but were met with fierce resistance from commuters.

Pictures from the scene on the A40 show gloomy activists with deep blue ink trickling down their faces and hi-vis uniforms.
***

Our look at Halloween this week continues.
***

If only she had put that much energy helping the people who wanted help.
OCTOBER 26--The owner of a drug rehab clinic sold fentanyl to a police informant inside the facility, according to Florida investigators who say that the accused woman was "targeting a vulnerable population" and "preying on those looking for hope while battling a vicious disease."

Police yesterday arrested Misty Gilley, 50, on felony narcotics charges for allegedly selling fentanyl, a powerful opioid, out of Simply Recovery, the substance abuse treatment facility she operates in Altamonte Springs, a city outside Orlando.

Gilley, seen at right, was freed from custody today after posting $49,500 bond and is scheduled to be arraigned on December 7. State incorporation records list Gilley as the manager and registered agent of Simply Recovery LLC.

According to a Seminole County Sheriff's Office arrest report, the probe of Gilley began earlier this month when an investigator received information that she was "selling fentanyl and cocaine out of her place of business and her home."
***

The Homosexual community now has a problem with language. Previously they were alright altering the definition of "gay". Words have definitions. First of all, there is no such thing as a Trans-Woman. There are men, women and wannabes.

Is a lesbian transphobic if she does not want to have sex with trans women? Some lesbians say they are increasingly being pressured and coerced into accepting trans women as partners - then shunned and even threatened for speaking out. Several have spoken to the BBC, along with trans women who are concerned about the issue too.

Warning: Story contains strong language

"I've had someone saying they would rather kill me than Hitler," says 24-year-old Jennie*.

"They said they would strangle me with a belt if they were in a room with me and Hitler. That was so bizarrely violent, just because I won't have sex with trans women."

Jennie is a lesbian woman. She says she is only sexually attracted to women who are biologically female and have vaginas. She therefore only has sex and relationships with women who are biologically female.
And this kind of shit doesn't help.

DENVER (AP) — The United States has issued its first passport with an "X" gender designation, marking a milestone in the recognition of the rights of people who do not identify as male or female, and expects to be able to offer the option more broadly next year, the State Department said Wednesday.

The department did not identify the passport recipient, but Dana Zzyym of Fort Collins, Colorado, told The Associated Press in a telephone interview it was their passport. Zzyym, who prefers a gender-neutral pronoun, has been in a legal battle with the government since 2015 over a passport.

Zzyym (pronounced Zimm) said the fight for the passport with an accurate gender designation was a way to help the next generation of intersex people win recognition as full citizens with rights.

"I'm not a problem. I'm a human being. That's the point," Zzyym said.
***

Those of us on the Right have to watch out for what we say. We deal with repercussions frequently. Refreshing to see someone on the left have free speech with consequences.

In October 2020, Nathan Jun was under fire at Midwestern State University after he wished for every policeman to be strangled with the "intestines of the last capitalist."

Jun served as the Coordinator of the Philosophy Program and taught "Asian Philosophy and Religion," "Philosophy of Race and Racism," and "Ethics" at the Texas institution.

At the time, Campus Reform reported on Jun's controversial comments, noting his support of ANTIFA. The social media post from September 2020 quoted the philosopher Denis Diderot, who said, "Men will never be free until the last king is strangled with the entrails of the last priest."
***
The ONT Musical Interlude
On this day: October 27, 1964 - Sonny and Cher
31 year old Salvatore Philip Bono married 18 year old Cherilyn Sarkisian La Piere. For a time they performed together as Caesar and Cleo before changing the name of their act to Sonny and Cher. Their union lasted 12 years. via thisdayinmusic.com
&&&
Born on this day: October 27, 1967 - Scott Weiland
Scott Weiland, vocals, Stone Temple Pilots, (1993 UK No.23 single 'Plush'). Velvet Revolver, (2004 US No.1 & UK No.11 album 'Contraband'). Weiland has also established himself as a solo artist, releasing three studio albums, a cover album, and collaborations with several other musicians since 1998. Weiland died on December 3, 2015 after being found in cardiac arrest on his tour bus in Bloomington, Minnesota, just before he was scheduled to go on stage with his band The Wildabouts. He was 48 years old. via thisdayinmusic.com
***
Well he certainly will remember that time period of his life. Genius Award Winner.

Bank robber's extreme transformation after tattooing face and eyelids in prison
EXCLUSIVE Jerry Lee took the drastic decision to tattoo his own face while serving time in a maximum security prison for an attempted bank robbery - here he explains how and why he did it
***

Middle school bus riders are Tonight's Feel Good Story of The Day.

ATLANTA (WSB) – A bus full of students was heading to school when the driver had a medical emergency. The heroic actions of two middle schoolers saved their bus driver's life.

"I looked down, and Miss Julie's face is just like bright red and like shaking," bus rider Conner Doss said.

It was a tense situation on the Paulding County School bus as the woman behind the wheel couldn't breathe.

Student Kane Daughtrey didn't have time to think – just react. He picked up the dispatch radio and called for help.
***

Tonight's ONT has been brought to you by the Great White Hunter.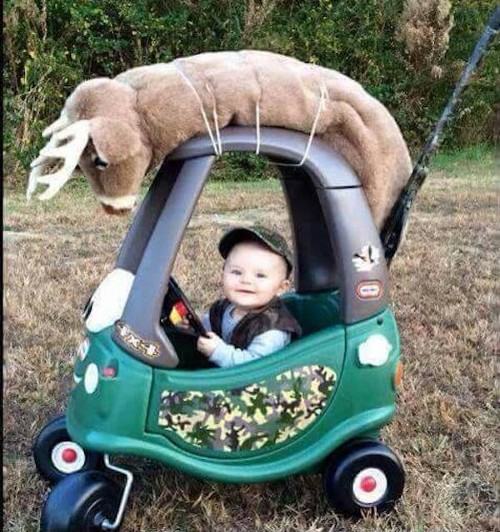 Notice: Posted with permission by the Ace Media Empire and AceCorp, LLC. For a full transcript of tonight's ONT please send $5.00 and 3# of Dark Roast to petmorons at gmail dot com.


posted by Misanthropic Humanitarian at
09:52 PM
|
Access Comments