« Crash: Economy Slows to Meager 2% Growth, the Worst Since the Start of Covid Recovery
|
Main
|
Quick Hits »
October 28, 2021
Wall Street Journal: Biden Administration In "Talks" To Use US Taxpayer Funds to Give Almost a Half Million to Any Person "Separated from their Families" At the Border in 2018
REPARATIONS FOR ILLEGAL IMMIGRANTS
Behold, the Moderate, Centrist, Reasonable Democrat who had Decency and would Restore Our Norms, promised to us and propagandized for by the left-liberal corporatist NeverTrump faction.
Why do these people still have jobs?
Oh, right, because leftist billionaires continue paying them to propagandize in favor of the Democrat Party.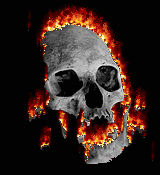 The Wall Street Journal @WSJ


The U.S. is in talks to offer immigrant families separated at the border in 2018 about $450,000 a person in compensation, people familiar with the matter say

Note this is per person. If four kids got separated from two parents, that's a $2.7 million dollar payment to that one illegal immigrant family alone.
So US taxpayers will now be showering money on illegal immigrants for attempting to use their children as pawns.
U.S. in Talks to Pay Hundreds of Millions to Families Separated at Border


Government is considering payments of $450,000 per person affected by Trump administration's zero-tolerance policy in 2018 for asylum seekers illegally crossing border



The Biden administration is in talks to offer immigrant families that were separated during the Trump administration around $450,000 a person in compensation, according to people familiar with the matter, as several agencies work to resolve lawsuits filed on behalf of parents and children who say the government subjected them to lasting psychological trauma.

The U.S. Departments of Justice, Homeland Security, and Health and Human Services are considering payments that could amount to close to $1 million a family, though the final numbers could shift, the people familiar with the matter said. Most of the families that crossed the border illegally from Mexico to seek asylum in the U.S. included one parent and one child, the people said. Many families would likely get smaller payouts, depending on their circumstances, the people said.
Also note that Biden himself is still "separating families at the border." Because you have to. He's separating fewer families because he's using secret darkflights to fly illegal immigrants into the heartland, but he's still separating families.
So I can hear the cost to US citizen taxpayers rising up even now.
Some points:
Deb Heine, Dissident @NiceDeb

This is your black pill that elections no longer matter in this country. You don't do something this politically toxic unless you have future elections locked up.
Indeed, the eft is acting very much as if they have no fear of future "elections," no matter how hard they alienate voters.
For some reason, they seem to think the sentiment of the voters will have absolutely no impact on whether they keep political power.
They seem to think they've taken care of that pesky problem of "The Consent of the Governed" once and for all.
2, the Biden Administration came in and reversed every single Trump policy. They're overturning Trump era laws at the moment. Does anyone believe that the GOP would ever do this to Democrat policies and laws?
No, they'll allow them to remain policy and remain law. Yes, a President Trump or President DeSantis might reverse Biden executive orders, but the Controlled Opposition Republican Party will not vote to reverse Biden laws, which they consider "gains." They're liberals. They will only reverse Biden tax increases.
Also, the Deep State, the permanent bureaucracy, will ignore executive orders and continue operating as if they're the real makers of US executive policy. Which they are.
And the GOP is too corrupted, compromised, and cowardly to take them on.
Not to mention -- being Gentry Liberals themselves, they're in favor of the leftwing policies undemocratically imposed by the permanent bureaucracy.

I have this weird feeling that Noted "Conservatarian" Biden Enthusiast AllahPundit won't be writing up this story himself.
So John Sexton and Karen Townsend get another free post. Lucky ducks!

Think Matt K. Lewis, The Dispatch, The Bulwark, and the Washington Examiner will condemn this? Or will they downplay it?
Perhaps some tepid, "judicious" (insincere) criticism?
Don't like the current body of voters, just buy yourself a new one. Posted by: Insomniac - Outlaw
13 On the bright side, that half million won't be worth shit once Hyper Inflation starts rolling along. Posted by: Puddleglum
Prediction: The NeverTrump spin will be to blame this on... Trump. They will say, "Because Trump so Violated Our Precious Norms, he encouraged, nay, demanded an equal and opposite violation of our precious norms."
They'll continue doing what they've done for six years -- blaming all excesses of the right and the left on their Bete Noire.