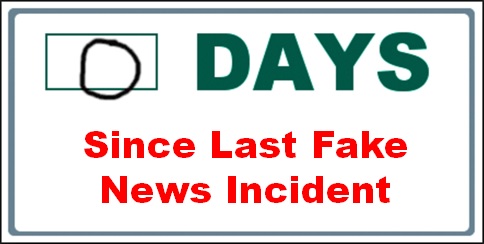 Forget it. This is exhausting. On any given day there's enough to fill the sidebar completely. Until further notice, the counter is stuck at '0'. Also:
John Nolte is doing a weekly tally
.
Headlines: 2/27/2017
Lawyer: White House To No Longer Contest Texas' Voter ID Law
"An attorney for a voting rights group says President Donald Trump's administration has told her that the federal government no longer plans to challenge Texas' strict voter ID law."
So it will now be as hard to vote in Texas as it is to buy booze.
[CBD]
The Federalist,
Why I've decided it's time to break up with Bill Kristol.
"So I have to break up with him for now. I hold out hope that this very smart man will be mugged by reality (as his father famously said), emerge from his Trumpian-Nixonian dystopia, and once again play a valuable role as a thought leader instead of a sore loser still trying to prove he was right." Certainly more polite than I would have been. [Mis. Hum.]
Headlines: 2/26/2017
Headlines: 2/25/2017
The DNC chair election was a no-win situation for Dems. I mean,
a schism was literally inescapable
given their sole strategy is based on pandering to special interests. And yet,
the tears are no less delicious. [krak/t]
Headlines: 2/24/2017
Stupid Twat: "My Childhood Sexual Abuse? 'Rape'; Donald Trump Election?
'Rape RAPE!'
. [krak/t]
Latest Anti-Trump Strategy:
U.S. Witches to cast spell of Binding.
I think this is a pretty desperate angle. Everyone knows a spell of Binding usually requires relatively close proximity to the target. Also in Trump's Favor: An automatic +5 to saving throws after any successful pussy grab.
[krak/t]
Severely Disabled Man collects
modest benefits
from Federal Government.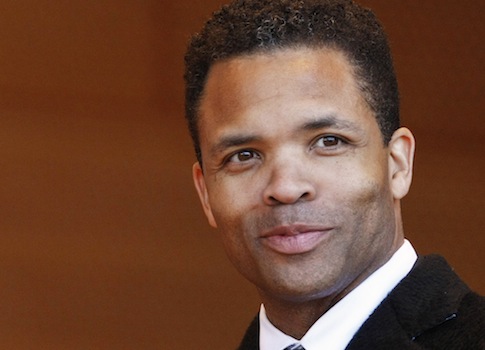 ABT - (Always Be Takin') [krak/t]
RIP Ivan Koloff.
Easily in my top 5 of favorite heels, and a great human being. "...
Toured the world as a Christian minister for more than two decades in retirement
"[krak/t]
Headlines: 2/23/17
Mortimer, Finish Her! [/i][/b]
: "fuck I'm a idiot===You can be anywhere with anyone ..."
Big Chief
: "My father in law passed away today. The one posit ..."
Mike Hammer, etc., etc.
: " So, 3 steps forward, 1 back. All things consider ..."
Ray Van Dune
: ""Is the heavy rocket multistage? Because that is g ..."
Christendom
: "Sunday is the first day of the week. ..."
davidt
: "Sun day, moon day, two day, Odin's day, Thor's day ..."
qdpsteve
: "nerdygirl, LOL. I think the footage is everywhere ..."
Quilters Irish Death
: "177 146 115 Masturbation gets a bad rap and is hig ..."
nerdygirl
: "[i]121 chavez, yup! Best Picture was won by La La ..."
Mortimer, Finish Her! [/i][/b]
: "We still talking about mutual baitin?==Aint no mut ..."
qdpsteve
: "josephistan, oh yeah. Here in SoCal, the burger ..."
ibguy[/i][/b]
: "Baby Sister Update Sorry for the hiatus, but th ..."