« Deb Frisch Apologizes While Accusing
|
Main
|
The Kos Kids Are Revolting! »
July 08, 2006
Deb Frisch Participated In FBI Counterterrorism Conference?
What did she contribute, exactly? Her theories that 9/11 was an inside job? If so, why tell the FBI? Presumably they were in on it.
I talked about 9/11 conspiracy theories in my Research Methods class a few weeks ago. Afterwards, a student lent me a copy of a video called In Plane Site that has some fascinating footage of the planes crashing into the two towers and of the Pentagon immediately after the crash there.

It's a little overwhelming trying to sift through the enormous amount of information on the web claiming that there are anomalies about the standard 9/11 story. One of the strangest anomalies is a picture from the Plane Site video showing just how tiny the hole in the Pentagon was that was allegedly produced by a 757. There's one shot that is really shocking – you see the hole punched in the wall at the Pentagon and then you can see inside the Pentagon into an adjacent room that is still intact. There's a book open on a stool that is not singed or burned – it looks perfectly normal. How could a 757 with 8000 gallons of jet fuel crash into a building and not have any effect on a book a few feet away from impact?

In thinking about whether there is reason to be suspicious of the standard story, the thing that I find most interesting is the huge difference in attention paid to the different events. Think about how much you've seen and read about the collapse of the towers and how little you've seen and read about the crash at the Pentagon. Shouldn't there be some media curiosity about how security at the PENTAGON was breached almost an hour after the first plane crashed into the WTC? Shouldn't there be some curiosity about how such a big plane full of fuel caused such little damage?

Speaking of conspiracy theories, there was a fascinating article in the New York Times on Sunday by Theodore Sorenson and Arthur Schlesinger Jr. about John F. Kennedy's plan to end the Vietnam War. Their op-ed piece states that at a press conference on November 14, 1963, Kennedy said "That is our object, to bring Americans home." Ten days later he was dead. Coincidence? Or was ending the Vietnam War unacceptable to the power structure in war$hington, d.c.?
Discussing 9/11 conspiracy theories with her class?
Also, I'm having an interesting exchange on the abbeyweb about the aa77@pentagon 911 conspiracy theory. So far, I'm the only Mulder.

...

It doesn?t seem crazy to me to wonder whether aa77 crashed someone other than the Pentagon (over the Atlantic, for example) and a much smaller, military plane or missile hit the Pentagon the morning of September 11, 2001.
A lot of things don't seem crazy to you, Deb. Because you're not hooked up right.
Hypothesis: AA77 crashed somewhere over the Atlantic. A military plane crashed into the Pentagon.
Hypothesis: Animals become agitated and spooked in your presence.
The big question here is WHY. Was there someone inside the US military who was in on the plot with al Qaeda? Was it an accident, as the military scrambled to defend against the invasion?
A bigger question is HOW. How did the military arrange for this 40 minutes after the planes hit the WTC?
An even bigger question is WHEN. When will Deb's doctor finally hit the correct dosage?
She also cites a guy for the proposition that 9/11 was part of the "larger oil game" to seize oil before the "peak oil crisis" hits.
(BTW, the peak oil crisis isn't so crazy; it just postulates, basically, that we're running out and about to hit the point at which supply can no longer keep up with demand, no matter how much more you drill. Heck, we might be in the early stages of that now. The crazy part is suggesting that the US Government engineered 9/11 as a pretext for... well, not seizing any of the oil in Saudi Arabia or Iraq.)
She links this conspiracy film about the Pentagon strike as well.
Post title: what REALLY happened on 911?
Hyperlink: aa77@pentagon=lie?
Hey, Deb, seriously. I have a pet theory that conspiracy-theory-mongering is a low-intensity form of paranoid schizophrenia. Since you're in the field of sychology, can you refer me to any academic papers that explore this link?
Or am I, you know, just diagnosably insane to suggest such a lunatic theory?

A Riff In The Style of Jeff Goldstein: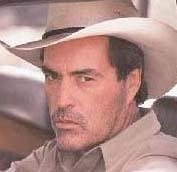 "You've got a lot of hate in you, Deb.
One day that hate is gonna burn you up."
Deb: It keeps me warm.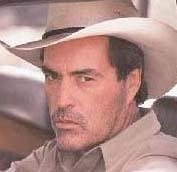 "Still. The burning and all."
Deb: Do you have any prepubescent children?

Or is that more Wuzzadem?

Hokay... I hope that is my very last Frisch post, and the last time I'll even have to write that name.
But I suspect it won't be.

I Already Lied: Sorry. Talk Left condemns She Who Won't Be Named, but that's easy-peasey, as apparently she considers Goldstein a friend.
Many of her readers, however, are not about to stop defending the indefensible. After all, they've had so much practice getting good at it.
It's what they do. It's all they do.
On one hand, what she wrote was wrong. But, on the other hand, it was only word. How many dead Iraqi mothers,American and Iraqi fathers, and Iraqi children are conservatives responsible for?
Ah. The Iraq War justifies pretty much anything. Children are just ammo in the war for America's soul. Or something.
Another:
This is what happens when you visit these sites and try to take them on in a debate. The discussion rapidly deteriorates. This person screwed the pooch big time. She let them get to her. Now the wingnuts are having a field day attacking her with the same venom (Burn in Hell!) but this time as wounded victims of the crazy "lefties". This only enable the adress posters like Malkin. Watch the adam's apple get on this like cold on ice.
Poor liberals get forced to say unhinged crap like this by being tweaked with sarcasm and put-downs!
"Adam's apple"? Oh, right, I guess they mean Coulter, or maybe now they're suggesting Malkin is a tranny.
Thanks to Russ From Winterset.

posted by Ace at
05:31 PM
|
Access Comments