« Put Content Here
|
Main
|
I Hate Fox News »
July 21, 2006
Just One Post on Greenwald Today, I Promise
Unless, of course, something big happens.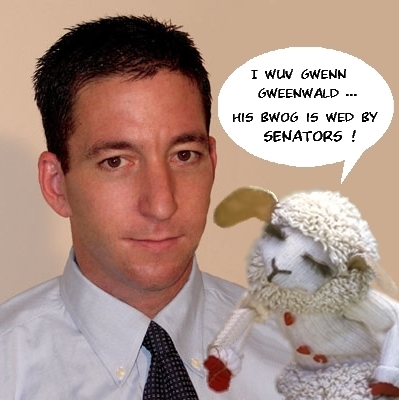 Thanks to George, the guy who drew up my skull logo. (With backwards sword handles.)
Wizbang has been on this horse about an "email from Glenn originating in America" which disproves the Sock Puppet charges. Well, it turns out the email did not originate in America; it came from Brazil, where Glenn has admitted he's been.
Kevin, if Glenn was in America for these sock puppet posts, why didn't he just say so in his own defense? I'm afraid I still don't get the rationality of offering defenses on Glenn's behalf that not even he suggests.
While Wizbang's evidence seems to have been demolished, his theory -- Greenwald is innocent; it's all an overprotective, blog-obsessed Brazillian boyfriend who writes in perfect idiomatic English often during working hours from Glenn's home, because, you know, Glenn said so -- remains in full effect.
There's fairness, there's not wanting to jump to conclusions, and then there's, well, credulity and wanting to jump to conclusions, just the opposite ones.
Hot Air has put together a timeline, but the timeline it seems Not Ready For Prime Time, as it has times wrong, and includes Sam Mathews. Sam Mathews may or may not be a sock puppet (Patterico says I was too quick to conclusively clear him), but he cannot be proven to be sock puppet, or to have anything, really, to do with Greenwald, so no timeline should include him. It's here, but it's not reliable at the moment, and no conclusions can be drawn from it. Emperor of Icecream gets props for actually testing time-stamps at the different blogs.
So Hot Air jumped way too soon without being thorough enough about the facts.
I'm not sure that there will be proof one way or another. Greenwald claims what I figured he would, that his Number One Fan and boyfriend was exhibiting the exact same blog-obsessiveness and dedication to expanding the Cult of Greenwald that Greenwald himself did. Some, like Greenwald's rabid, cultish readers, think that sounds likely, as do some, like Kevin from Wizbang, for reasons I can't quite fathom.
I'll just say again that in my experience, a lover may be aware of a blog, and may read it, and may even occasionally click on the Truth Laid Bear ecosystem, but a lover does not tend to obsessively click on every trackback and defend one in the comments of other blogs.
Again, I think that sort of Blog Obssession Disorder is fairly rare, anyhow. Some people have it; most don't. If Kevin from Wizbang and Glenn Greenwald's rabid readers think it's likely that Glenn Greenwald really hit the romance jackpot and found a lover just as obsessed about Greenwald's standing in the blogosphere as Greenwald himself, I doubt there's much I can say about that.
Maybe this depends on how much Blog Obsession Disorder one has. I don't care about what people say about me on other blogs, and neither have girlfriends cared about what people said about me on other blogs, so to me, this all seems absurd. I think it's strange enough that Greenwald himself has Blog Obsession Disorder; to me, it seems many times less likely he also is living with somone else with the condition.
But maybe people suffering some of the symptoms of BOD, who have significant others who share this condition, see it as more likely.
Heck, maybe Blog Obsession Disorder isn't as rare as I believe it to be. Not to be mean -- I swear, really! -- but yeah, Bill from INDC seems to have a bit of it. The proof of that is that he'll be in the comments to argue about this in, like, three minutes.
And Jeff... well, Jeff... Jeff Goldstein seems to have it too.
Sorry, guys. Not that it's a bad thing.
Maybe it's more common that I believe. Maybe most bloggers have it, and I'm just one of the lucky ones, or one of the ones too lazy to post on other people's blogs.
I don't know, I guess I'm saying.
Oh-- when I said just one post on Greenwald? Probably a lie. If Hot Air gets a better timeline together, I'll probably link it. But not in a long post.
Unless it's really damning, compelling, and rich.

An Open Question For Kevin From Wizbang!:

Oh... there's just one more thing.
Perhaps I was over-subtle in making this point. Let me make it explicitly.
Glenn Greenwald seems obsessive about responding to attacks on him. He loves arguing in right-wing blogs' comment-threads. He's the Beetlejuice of bloggers -- say his name three times, and he appears. (Actually, say his name once and he appears, but whatever.)
So in a fairly vicious post about him, one which I know he read, both the posts and the comments, because he remarks about a particular comment by Cassandra on Cassandra's thread-- why did no one calling himself "Glenn Greenwald" respond?
No response from "Glenn Greenwald." However, a response from "Ellison," making exactly the same points one would expect Glenn Greenwald himself to make.
Coincidence?
Let's say "Ellison" is his overprotective boyfriend, going behind his back to defend him with Greenwald's knowlege. Ellison defends him in the thread. But Greenwald doesn't know that, right? Where's Greenwald himself, under his own name, responding?
Strange... it's almost as if Greenwald knew that the requisite defense of Greenwald had already been adequately made there, huh?
Now, if Greenwald DID know his boyfriend was doing this, under multiple names, well then, he's complicit in the deception. Yes, someone else is defending him, but under assumed names to suggest greater popular support, and furthermore concealing his relationship with Greenwald. And Greenwald knows he's doing this. Even if this were true -- how, exactly, does this absolve Greenwald? He's still guilty of sock-puppetry, using his boyfriend to actually type the words. Perhaps sock-marionet-ry is more accurate.
So, Kevin-- why is it that when Ellison defended Greenwald after a post which attacked Greenwald, and which Greenwald is known, conclusively, to have read, Greenwald himself saw no reason to comment?
Is it perhaps Greenwald already DID comment, as "Ellison"?
As you are fond of invoking Occam's Razor in this dispute, what seems more likely: That an Overprotective Boyfriend just happened to post in a thread attacking Greenwald, and which Greenwald is known to have read (and objected to), and yet Greenwald managed to for once show some self-restraint and not comment in it himself...
...or that Greenwald DID comment in the thread, as "Ellison"?
Are you really sure you read the instructions for your Occam's Razor correctly? I think you might be using it backwards or something.
Another Sock-Puppet Defending Greenwald? Shawn points this one out.
Check out "Rick Ellensburg" ridiculing Right Wing Nut House for not bowing to the superiority of Greenwald's rhetoric.
Ellison... Thomas Ellers... Rick Ellensburg.
Uh-huh.
Strange this Brazillian Boyfriend always takes American-sounding names. Why not Spanish or Portuguese names?

posted by Ace at
12:40 PM
|
Access Comments