Derek Hunter: the woke-off to replace Fredo
I like the suggestion that we pressure CNN to do what it's always pressuring everyone else to do: Hire a woman of color. Preferably a lesbian with one side of her head shaved and dyed a bright shade of putrid.
Libs of Tik Tok is about to be interviewed on Fox (for first interview ever)
Brief on-phone interview, didn't say too much.
Nick Searcy's new documentary about the January 6th nonsurrection, "Capitol Punishment," is now out.
Julie Kelly
@julie_kelly2

This film by @yesnicksearcy is outstanding.
Mind-blowing accounts of terrorist-style FBI raids on Americans and their young children.
Heartbreaking new footage of Ashli Babbitt and interview with her husband, Aaron.
Please spare $10 and watch.
Trailer here
I first heard of this when he responded to baseball cvck's disgraceful tweets calling for even longer sentences for Q Shaman. Searcy addressed Cvck as "Hey, stupid." Which is better than he deserved but Searcy prides himself on being a gentleman.
Julia Marsh @juliakmarsh

There is an alleged Chris Cuomo sexual harassment victim represented by a high profile attorney, according to a source Source tell me the "additional information" that's come to light mentioned at end of CNN statement are sexual harassment allegations
I can only lol so much
Comment at that Seth Rogen "Santa Inc." trailer: "Seth Rogen should appear in more serious movies. Perhaps a period piece with Alec Baldwin."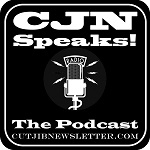 Sefton & CBD rant about abortion, guns, and some other stuff...
447 Hey Ace can you do a post on Google/YouTube messing with the election in France? I know they would never do such a thing here but sort of thinking this might be something. Posted by: mercury
hey I just saw this comment and just saw this story a couple of hours ago. maybe I'll write about it on Monday. But I mean, they do it here, and no one cares, including the GOP, which just blesses it because Muh Corporations and Muh Corporate Donations.
The only interesting thing I can speculate is that maybe France and Europe, which are willing to slap the tech monopolies with consequences, will do something? But I don't know if they will, because YouTube is limiting the reach of a video by a "far right" candidate (Eric Zemmour) and most of establishment France will not mind this particular censorship, even if they object to the intrusion, generally, of a transnational monopoly in their politics.
Another
staffer decides to no longer Position Kumala for Success:
Tim Perry @tperry518 A source familiar confirms Peter Velz, Director of Press Operations for @VP Kamala Harris, also plans to leave the VP's office "in the coming weeks."
I have a theory: Kumala is incompetent and dislikable and can only move up on her knees. I'll be on the lookout for further evidence for this theory.
Kurt Schlichter
@KurtSchlichter

never proofread. it's a sign of weakness.
That has long been my motto.