« Breaking: Cancer has John McCain (MJ)
|
Main
|
The Morning Report 9/25/17 »
September 24, 2017
Sunday Overnight Open Thread (9/24/17)
(Yeah, yeah, The ONT is late)
*****
Quotes of The Day

Quote I

Summer ends, and Autumn comes, and he who would have it otherwise would have high tide always and a full moon every night. Hal Borland
Quote II

The autumn wind is a pirate. Blustering in from sea with a rollicking song he sweeps along swaggering boisterously. His face is weather beaten, he wears a hooded sash with a silver hat about his head... The autumn wind is a Raider, pillaging just for fun. Steve Sabol
Quote III

Don't go around saying the world owes you a living. The world owes you nothing. It was here first. Mark Twain
*****
OUTRAGE!!! MSM going nuts about private email addresses and servers. Wasn't the Obama administration as pure as the wind driven snow?
No, the outrage is Jared Kushner. All I have to say is F*CK YOU!
*****
It was only a matter of time before Equifax faced some serious music. Can you say Lawsuit? Sure I knew you could.

In the lawsuit, which seeks class action status, Madison-based Summit Credit Union says that financial institutions will have to bear the cost of cancelling and reissuing credit cards as well as absorbing the cost of any fraudulent charges. They will also lose "profits because their members or customers were unwilling or unable to use their credit cards following the breach," according to the lawsuit.

"For financial institutions it is important they bear the financial responsibility for identity theft," said Summit's attorney Stacey Slaughter of the law firm Robins Kaplan. "All of the components that would allow someone to create a new identity" were exposed in the Equifax hack.
The ONT's guess, only the shysters lawyers will come out ahead.
*****

So we've discussed lately the theme, "I love my country but I fear my government. Fear? Is it to the point of hate?

Government bodies are increasingly turning the tables on citizens who seek public records that might be embarrassing or legally sensitive. Instead of granting or denying their requests, a growing number of school districts, municipalities and state agencies have filed lawsuits against people making the requests — taxpayers, government watchdogs and journalists who must then pursue the records in court at their own expense.

The lawsuits generally ask judges to rule that the records being sought do not have to be divulged. They name the requesters as defendants but do not seek damage awards. Still, the recent trend has alarmed freedom-of-information advocates, who say it's becoming a new way for governments to hide information, delay disclosure and intimidate critics.
Speaking of bullshit. What a bunch of bullshit.

Thank you government worker. You had one job to do. One simple job.

Folks dealing with damaged roofs in the wake of hurricane Irma didn't get the type of help they were looking for when they called the original helpline number tweeted out by the Federal Emergency Management Agency's Region 4 office Wednesday. They got an offer for phone sex instead.
*****
The ONT Musical Interlude
September 24, 1966, The Association started a three week run at No.1 on the US singles chart with 'Cherish'. The New Christy Minstrels almost recorded the track but Association member and songwriter, Terry Kirkman, held onto 'Cherish' instead of selling it for $1000. The finished recording played for 3 minutes and 25 seconds, but the single's label listed the time as 3:00 so that DJs wouldn't be discouraged from playing a 'long song.' via thisdayinmusic.com
***
September 24, 1988, Bobby McFerrin started a two week run at No.1 on the US singles chart with 'Don't Worry Be Happy', the first a-cappella record to be a No.1. It made No.2 in the UK. 'Don't Worry, Be Happy, was also included in the movie, Cocktail. The song would go on to win Grammy Awards for both Record of the Year and Song of the Year. via thisdayinmusic.com
You're welcome. It's stuck in my head as well.
*****

They spit in our face. And we say "Thank-You, may I have another, please?"
*****

Why yes, I do disagree with you. Your insight is short sighted and some what ridiculous. OMG HATE SPEECH

A University of California, Berkeley professor recently called Ben Shapiro a "racist, sexist, misogynist jerk" who poses a "threat" to the campus community.
Complaining that "current law fetishizes free speech to include the rights of a neo-Nazi organization," Nancy Scheper-Hughes goes on to declare that "hate speech is an act of violence."
*****
If i ever get back to New Mexico, I'm boycotting the Circle K Convenience Store.

ALBUQUERQUE, N.M. — A clerk at a gas station in New Mexico was suspended for two weeks for shooting a man who pointed a gun at her during an attempted robbery, according to KOAT.

Jennifer Wertz was working at the Circle K store on Monday when a man ran into the store and pointed a gun at her.
The ONT hopes she get's a new and better job.
*****

Are you a survivalist? Take the test. h/t Hank Curmudgeon
*****
Mountain climbing. Pot. Assembly required for Genius Award Winner.
*****

Tonight's ONT has been brought to you by Carbohydrates.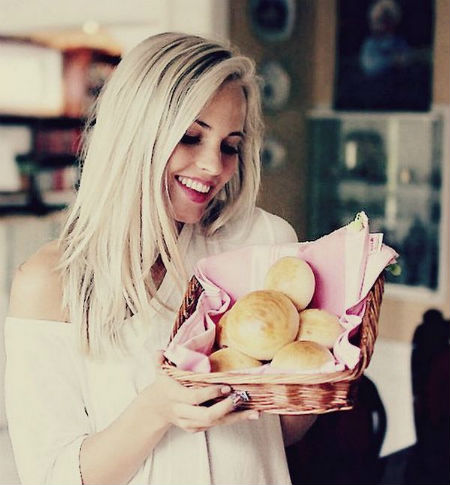 Notice: Posted with permission by AceCorp, LLC. The check might be in the mail. (c)
Weekly commenter stats for 9-24-2017
Top 10 commenters:
1 [653 comments] 'Insomniac' [91.68 posts/day]
2 [410 comments] 'Vic We Have No Party'
3 [408 comments] 'Christopher R Taylor'
4 [349 comments] 'Steve and Cold Bear'
5 [324 comments] 'Mr. Peebles'
6 [313 comments] 'Your Decidedly Devious Uncle Palpatine. All Honor & Glory to Kekistan! '
7 [309 comments] 'Village Idiot's Apprentice'
8 [284 comments] 'mnw'
9 [282 comments] 'Jack Sock'
10 [269 comments] 'J.J. Sefton'
Top 10 sockpuppeteers:
1 [74 names] 'Steve and Cold Bear' [10.39 unique names/day]
2 [72 names] 'Duncanthrax'
3 [48 names] 'andycanuck'
4 [47 names] 'Joe Biden'
5 [45 names] 'Bertram Cabot, Jr.'
6 [42 names] 'bicentennialguy'
7 [42 names] 'Adirondack Patriot'
8 [37 names] 'davidt'
9 [35 names] 'Count de Monet'
10 [31 names] 'Cicero (@cicero)'

posted by Misanthropic Humanitarian at
10:07 PM
|
Access Comments