« Open Thread (with Lots of Content) & GAINZZZ Thread
|
Main
|
EMT 09/23/17 Just say No edition. »
September 22, 2017
Friday Night ONT: Mary Prankster Edition
Welcome to Friday y'all. I tell you, the hanging Windows update I mentioned last night has been giving me fits. Some Morons were very helpful last night, but what I was trying didn't work, and I don't know what to do. I'm sure there are a lot of updates I still need, but until I get this one fixed I can't get to them. Anyhoo, it's the weekend, have y'all got your budgets in order to have some fun?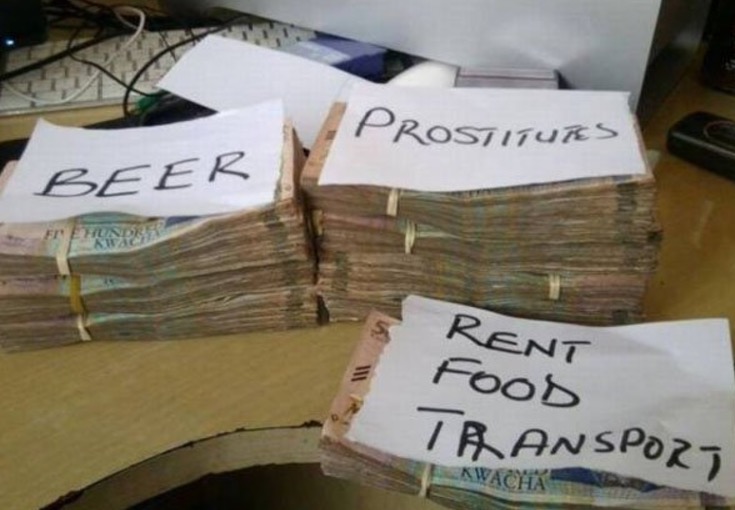 Fido Friday
Political Correctness

Former agent warns the Secret Service has a troubling obsession that's putting Trump's life in serious danger

Ever notice that we didn't used to have loons jumping the White House fence and all of the other stuff we see almost regularly now? A new book by Dan Bongino delves into why, and he should know as he spent years on the presidential detail. Turns out the SS is more concerned with diversity in the ranks rather than competence. This leftist obsession with diversity is going to kill us all. In any organization, "diversity" (as the left means it-race and sex, certainly not ideas) can be a great thing. However, diversity is a by-product, not a goal. A good job will have people of all races, creeds and colors striving to fill it. This creates a natural diversity that can be valuable. But by setting out to be "diverse" without considering whether the people can do the actual job, all you get is chaos. Remember that if an assassin takes someone down after out running a one legged Latino lesbian midget who is providing "security" for the victim.

Living in a Leftist Paradise

Tired Of Democracy? Singapore Is for You!
The author relates how he realized, as his plane was coming in to Singapore, that he had prescription medication in his bag which would make him subject to the death penalty after he landed. Clean? Yep. Modern? Yep. Wealthy? Singapore is all of those things. You still couldn't pay me enough to live there. I'll take my nice, messy liberty, thank-you-very-much.
Thoughtful Article

Teen-Adult Sex: What Every Parent Should Know
It's by Chad Felix Greene, a gay conservative who is quite open about his own teenage experiences hooking up with adult men. Not a pleasant read, but an important one.
Musical Interlude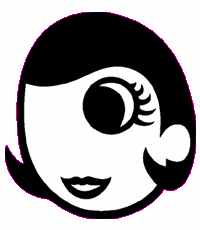 How many of you have heard of Mary Prankster? If ever there was a musician that should be a Moron, it's her. A five foot nuthin', foul mouthed, tattooed, dynamo in red hightops, she was, and I mean this quite sincerely, the finest lyricist to come out of the Baltimore area since Frank Zappa. Calling her brand of music "cowpunk", she played over 1,000 live shows in a career that spanned the decade ending in 2005.

"Tits and Whiskey" was her first big song around here, despite saying "Fuck" 13 times in the song, it received wide airplay in the Baltimore area on alternative stations.
Her catalog ran the gamut of subjects, and her songs seemed to perfectly capture the post-grunge area angst from the POV of Generation X. She wrote love songs, (Tempest);
My manner is imperious My logic is empirical And I'm bad at being a girlfriend So I'm hoping for a miracle

I fear your disappointment
When I don't turn out ethereal
Though either way for me
I know it means some new material

Now don't go thinkin' that you're special
Just because you are
'Cause I'm bound to overthink it
And I always go too far

But if you think this kind of tempest
May just be your cup of tea
Then I'd like to offer you
The heart of me

Songs the highlight the troubled nihilism of a casual sex generation (Mercyfuck);
And I don't want to live anymore
And I don't want to give anymore
If I fawn, if I flirt, I just keep getting hurt
And it's taken its toll

I wish I could fuck all my sorrow away
And fuck 'til the dawn of the next fucking day
Fuck the chorus and verse, fuck the pain getting worse
Fuck it all 'til I burn

And even songs that recognize the futility of it all and the demands of adulthood (New Tricks).
Spent more years than I remember
In a club where every member
Never feels as if he quite belongs

Searching for my pleasure in
Some brand-new kind of deadly sin
My life is just as aimless as my songs

I'm gonna make it back to college
I'm gonna quit my job
I'm gonna buy the store that I'd been planning just to rob

I'm gonna teach this old dog new tricks
Drinking from the brimming cup
As soon as I wake up
Mary Prankster was obviously just a stage name, I don't know her real name, not may people do. After she hung up her Chucks, she moved to New York where, I assume, she's still active in the creative arts somehow. I'm now in my 50s, and yet I still miss gong to a smoky dive bar and watching Mary just burn the place down.
I'll leave you with "Swan Dive". I'm happy, successful, and more confident in myself and my life than most, but this is still the best song I've ever heard for capturing that feeling that we all get sometimes, that feeling that it's all a big sham. That feeling that any second now, the fourth wall is going to pull back and we'll be standing awkward and alone on a big stage where we don't belong while the audience laughs at us.
Yeah, I'm a big fan.
Is This Some Kind of an Oak?

American oaks share a common northern ancestor
I'll just leaf this here. It's kind of acorn-y thing to say, but more than tree puns is a waste. Don't bark at me, I'm sure they won't take root in your brain, and soon you'll be able to branch out into other subjects. I may be going out on a limb here, but I bet nothing sticks.

A Smart Military Blog
Why The Woobie Is The Greatest Military Invention Ever Fielded
Tonight's ONT is brought to you by evolution: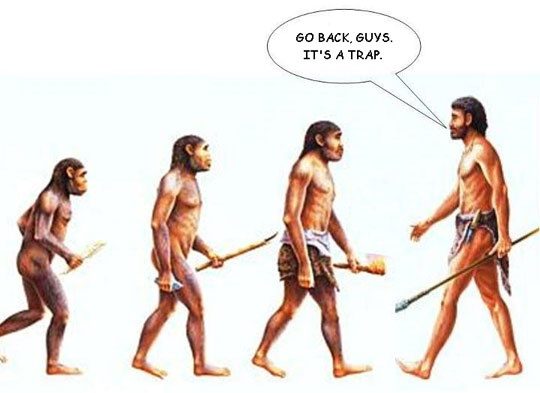 The Yahoo Group just discovered the wheel.

posted by WeirdDave at
10:00 PM
|
Access Comments