« Is This Something?
|
Main
|
The Morning Report 9/14/17 »
September 13, 2017
Wednesday Overnight Open Thread (9/13/17) The ONT Baby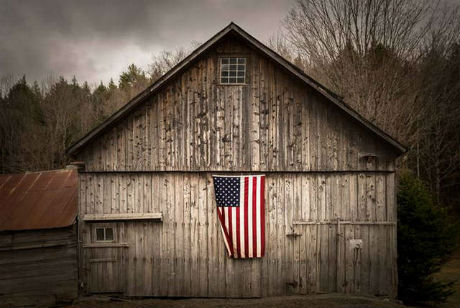 (What's that old saying, I love my country but fear my government?)
*****
Quotes of The Day

Quote I

Power tends to corrupt and absolute power corrupts absolutely. Lord Acton

Quote II

Power does not corrupt. Fear corrupts... perhaps the fear of a loss of power. John Steinbeck

Quote III

Those who find ugly meanings in beautiful things are corrupt without being charming. This is a fault. Oscar Wilde

Quote IV

Democratic socialism means that we must reform a political system that is corrupt, that we must create an economy that works for all, not just the very wealthy. Bernie Sanders
Sanders translation = Tax, Tax & Tax. Spend, spend & spend.
*****
*****
A little Midwestern commedy for you, The Manitowoc Minute. A Mid-Western view on the news and sports. Keep 'er movin.
*****

Is it time for Conservatives to create an alternate culture?

The left, of course, dismisses complaints of blacklisting and bias as paranoid whining, but they are very real indeed.

The publishing world is not exempt from this state of affairs. When conservative author Dinesh D'Souza's new book The Big Lie: Exposing the Nazi Roots of the American Left appeared at Number seven on The New York Times bestseller list, despite actually having outsold all fourteen of its competitors on the list, D'Souza called out the Times on Twitter: "In what alternative universe do Jeff Flake's 7,383 book sales for this week (BookScan data) top mine at 11,651? Thanks @nytimes fake list!"
*****
But it is for the Children!!! Forced blood/urine testing for a fucking beer.

Randolf, NJ — Parents of high school teenagers were outraged this weekend after dozens of their children were ordered to undergo forced blood and alcohol tests because officials found a beer can under the stadium during a football game. As parents tried to refuse the tests, they were told their children would be suspended for noncompliance.

Naturally, school officials are claiming that the forced blood and urine samples, taken under the threat of suspension, were done in the name of child safety.

According to a letter from Randolph Superintendent Jennifer Fano, the school is charged with enforcing the policy of mass drug tests for suspicion of drug or alcohol use among students.

The law requires that we send students out to be tested when it appears that they may be under the influence of drugs or alcohol. Given the events in question, the students in this area of the stadium were brought in to the school, separated into classrooms, and parents were contacted to pick their child up and have them screened. District policy and regulation states that failure to comply with a screening is deemed a positive test result and will result in a suspension from school.
Key sentence, .....when it appears that they may be under the influence of drugs or alcohol.

Kind of reminds me of Operation Intercept.
*****
The real spouse can take half your shit. The artificial one can kill you. Damned if you do, damned if you don't.

A cybersecurity scientist has issued a bizarre warning that sex robots could one day rise up and kill their owners if hackers can get inside their heads.

Last month, tech billionaire Elon Musk claimed that artificial intelligence could take over the planet, and he's not the only one concerned about the dangers of killer tech.
*****

Know thyself. Before I reveal my answer, what are the statute of limitations?
*****
The ONT Musical Interlude
September 13, 1991, Geffen Records threw a party to launch Nirvana's single 'Smells Like Teen Spirit'. The band ended up being thrown out of their own party after starting a food fight. via thisdayinmusic.com
*****

The ONT presents: Food fight.
*****
September 13, 1941, Born on this day, David Clayton-Thomas, Blood Sweat & Tears, (1969 US No.2 single 'Spinning Wheel', 1969 US No.12 & UK No.35 single 'You've Made Me So Very Happy'). via thisdayinmusic.com
*****

Loaded handgun used as a sex toy? Or something to be held onto? h/t Hank Curmudgeon
*****
The effects of noise on the world, and on our views of the world, are profound. Noise in the sense of a large number of small events is often a causal factor much more powerful than a small number of large events can be. Noise makes trading in financial markets possible, and thus allows us to observe prices for financial assets. Noise causes markets to be somewhat inefficient, but often prevents us from taking advantage of inefficiencies. Noise in the form of uncertainty about future tastes and technology by sector causes business cycles, and makes them highly resistant to improvement through government intervention. Noise in the form of expectations that need not follow rational rules causes inflation to be what it is, at least in the absence of a gold standard or fixed exchange rates. Noise in the form of uncertainty about what relative prices would be with other exchange rates makes us think incorrectly that changes in exchange rates or inflation rates cause changes in trade or investment flows or economic activity. Most generally, noise makes it very difficult to test either practical or academic theories about the way that financial or economic markets work. We are forced to act largely in the dark. Fischer Black "Noise"
*****

DIY beats video games, Gavin McInnes style.
*****

Obviously too much spare time and facial hair on their hands. The 2017 World Beard & Mustache Championships.
*****

So, not acting their age cost them their lives. Fast cars, air strip and senior citizens.
*****
Some one didn't feel good all over. Genius Award Winner.
*****
Risking his own life to save 3. Tonight's Feel Good Story of The Day.
*****
Tonight's ONT has been brought to you by Irony.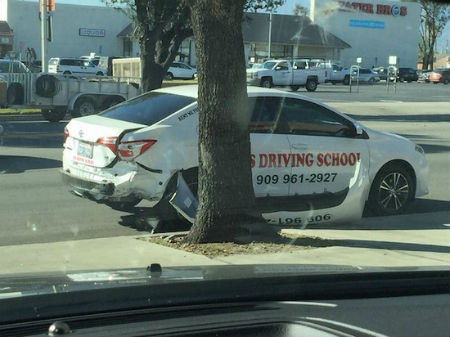 Notice: Posted with permission by AceCorp, LLC. Where happy hour is 24/7/365.

posted by Misanthropic Humanitarian at
10:00 PM
|
Access Comments