« The Morning Report 9/28/17
|
Main
|
The Morning Rant »
September 28, 2017
Mid-Morning Open Thread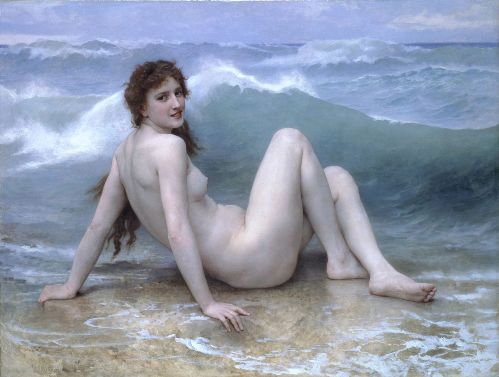 The Wave
William-Adolphe Bouguereau
Remember Bouguereau? We last saw him about six months ago. Talk about technique! Wow.
I ranted then and I will rant now; no amount of calculated insult or shock value or puerile posturing can replace the hard work of a talented artist. Bougeureau and artists like him will be in our hearts and minds and, hopefully, museums hundreds of years from now, when the scattered paper and upside-down TVs and chairs leaning against walls and jars of urine are literally swept into the dustbin of art history.
Oh...the hipsters of the day hated him.
[Hat Tip: Tim in Illinois, who sent me another of Bougeureau's works (which we will see soon) and reminded me how wonderful he is. The artist...not Tim]

posted by CBD at
09:30 AM
|
Access Comments