« Saturday Afternoon Chess/Open Thread (Featuring Dress Pr0n) 09-30-2017
|
Main
|
Saturday Overnight Open Thread (9/30/17) »
September 30, 2017
Saturday Evening Movie Thread 09-30-2017 [Hosted By: TheJamesMadison]
Music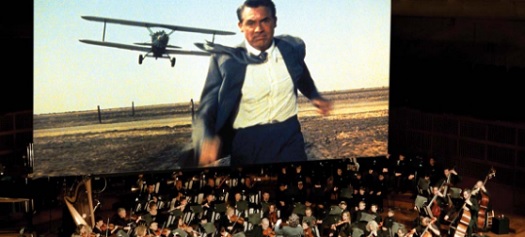 I'll say this up front: I'm not a music guy. I don't really listen to it. I've done nine hour drives through a few states without ever turning on the radio. I've tried at different points in my life for different reasons to really get into it, but it always lasts about a month before I revert back into not listening to anything.
The only exception to that is when I'm working (either at the job or while writing) when I'll turn on movie soundtracks. I know…surprise! It really has more to do with just draining out background noise and being able to more effectively concentrate on what I'm doing rather than some need for sound.
All of that is my introduction to movie music! Which is to say, I'm very far from an expert on how to write it, compose it, or perform it. I can sort of still read sheet music from piano lessons in my childhood, but that's about it. However, music is a big part of movies. A reader, Kimberly Gilbert, sent me this suggestion, so I thank her for bringing this to the forefront of my mind.
Types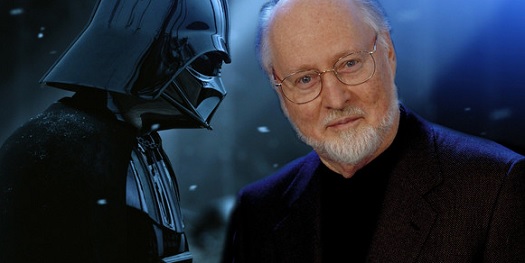 In my mind, I see four different types of music:
1) Sourced, in context
2) Sourced, out of context
3) Produced, in context
4) Produced, out of context
What I mean by "in context" or "out of context" is to say that it has a definite source within the film itself. Think of Sam playing the piano in Casablanca or the kids listening to the radio in American Graffiti as opposed to an orchestral score by John Williams. Sourced would be music that existed before its inclusion in the movie (like using popular music or Mozart) while produced would be music specifically written for the movie.
Now, there's a lot of blending between the four and many movies have a mix of them, of course, but this is how I categorize movie music. Most of what people think of in regards to the subject in the produced and out of context variety. This is John Williams' march for Raiders of the Lost Ark or Max Steiner's work on King Kong.

Uses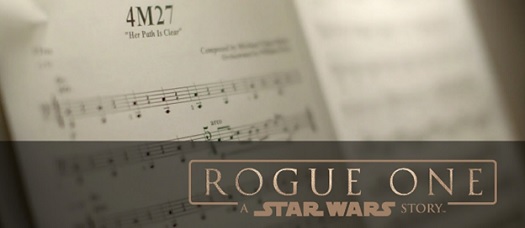 One of my pet peeves in modern movies is that I feel that much of it is over-scored. There's too much music at all times as though producers and directors were afraid that people will fall asleep if there isn't some trumpet blaring at every moment. I saw this most strikingly in Rogue One. I felt like, after about 40 minutes, that there hadn't been a quiet moment since the movie had started. The clip below is from about 20 minutes into the movie and begins right after a hard cut from Saw Gerrera throwing the pilot at his weird truth telling monster.
In my mind that cut would have been more effective had the movie relied purely on the visuals of the moment instead of suddenly cutting to an off version of the Imperial March. The image itself is stark enough. Let us take that in instead of trying to overemphasize the point with the music.
But, that leads me to what music is actually for. Most often, it's used to provide support and underline a specific emotion. Music ramps up when action scenes do, and we hear mournful strings when a beloved character dies. As with everything in fiction, it's emotional manipulation ("We're going to help you get excited by banging some drums really loudly"), but in some ways it's the most obvious form of it many times. There's a subculture of movie fans who intensely dislike Spielberg, and one of the reasons they cite is how he uses music (most often provided by John Williams, of course). They say that the music is "telling people how to feel", which I think is true. I just don't really have a problem with a movie using every tool available to evoke emotions. That's why I'm watching a movie, right?
Their argument does highlight the fact that music does have other uses than the obvious. Music can be used as an ironic counterpoint in a movie. Think of Kubrick using "We'll meet again" at the end of Dr. Strangelove set to images of nuclear explosions as the world comes to an end. Does it accurately reflect the horror of nuclear war? No, but it does underline the overall absurdity that Kubrick is trying to dramatize throughout the entire film.
One item that Kimberly wrote to me about was her dislike for how the music was used in The Great Escape. I'll let her explain:
Another badly scored movie (IMO) is The Great Escape, with the happy fife and drum music as the NAZIs lead Steve McQueen's character off to the cooler for thirty days. Like the punishment was a joke, or something easily borne, or leading up to a farcical escape. Disjointed to say the least. The movie was poorly scored from beginning to end, but that one particular scene with the happy march really irritates me and ruins the whole feel of the story.
I disagree, personally. I see that re-emergence of the light and jaunty tune appropriate at the end of the movie. McQueen is back in jail, several people are dead, and only two of the planned hundreds actually managed to get out, but, McQueen's spirit is still alive. The music acts in tandem with the sound of McQueen bouncing the baseball around the cell again. But that's just me.

Independence
Music produced for movies are designed to work in context, and that doesn't always mean that a score can stand on its own. John Williams and Danny Elfman write music with themes that have some kind of formal roots in symphonic writing. Hans Zimmer can do that, but many of his scores end up sounding like repetitive noise when heard alone. Below is a track from his score for Dunkirk.
It just sounds like noise to me. In the context of the movie, though, it works at building and maintaining tension within the sequence. It's the sort of music that'll never win awards or sell many albums, but it works to support the movie, which is ultimately its purpose.

Some Favorites
As I said before, the little music I do listen to does tend to be exclusively movie music. So, here are some of my favorite pieces.
Harry-Gregson Williams made one of the best orchestral scores in movie history with his work on Kingdom of Heave, and he hasn't done anything close to that quality ever since. My favorite piece from that score is "The Battle of Kerak", below:
One of my favorite scores of the past decade is the score to How to Train Your Dragon. I honestly think that it helps elevate the movie as a whole.
The Third Man has a wonderful zither score that acts as counterpoint to the action on screen. Taking the movie on its own, it feels like it deserves a score more foreboding and depressing, but the upbeat score ends up working wonderfully well.
But that's just me. What are yours?

Movies of Today
Opening in Theaters:
American Made
Flatliners
Battle of the Sexes
Next in my Netflix Queue:
Proof of Life
Movies I Saw This Week:
The Flight of the Phoenix (Netflix Rating 2/5 | Quality Rating 1.5/4) Poster blurb: "Thin characters, nonsensical plotting mar what could have been a diverting movie. Giovanni Ribisi is pretty good, though." [Netflix DVD]
Assassin's Creed (Netflix Rating 1/5 | Quality Rating 0.5/4) "Visually ugly, incomprehensible, filled with no stakes action lead to boredom." [HBO Now]
Abraham Lincoln (Netflix Rating 2/5 | Quality Rating 1.5/4) "Disjointed to such an extreme (although its last 20 minutes is pretty okay), it operates as Exhibit A for why you don't tell a man's entire life in 90 minutes." [Amazon Prime]
Alive (Netflix Rating 4/5 | Quality Rating 3/4) "The key to survival films are getting the details right, and Alive largely succeeds at that." [Netflix DVD]

Extra Survey!
So, as you can see above, I watch Assassin's Creed and hated it. It lit a bit of a fire in me, that hatred, and now I present you, the fine people of the Horde with an option. Do you wish me for me to eviscerate the movie in a post like I did with The Contender or not? Here's a Survey Monkey survey you people can vote on.
Just remember, if you vote for it, I'll be knowingly suffering through one of the worst movies of the last decade for your enjoyment.

Contact
Email any suggestions or questions to thejamesmadison.aos at symbol gmail dot com.
I've also archived all the old posts here, by request. I'll add new posts a week after they originally post at the HQ.


posted by OregonMuse at
07:41 PM
|
Access Comments