« Saturday Evening Movie Thread 09-16-2017 [Hosted By: TheJamesMadison]
|
Main
|
EMT 09/17/17 »
September 16, 2017
Saturday Overnight Open Thread (9/16/17) Caturday Lite Edition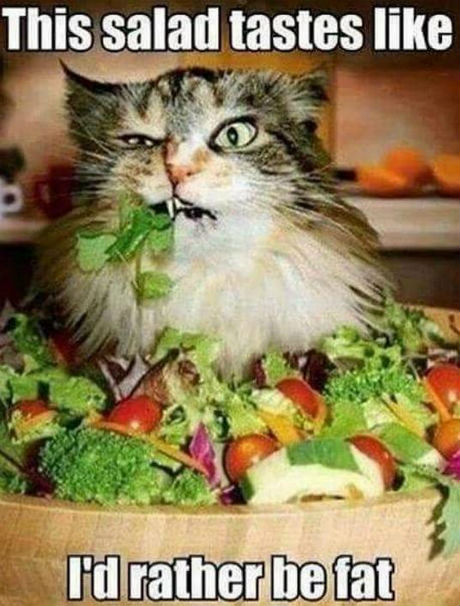 (An honest cat!)
*****

It's a catty world out there. CatCon.
*****
Marco Pierre White, born with a silver foot in his mouth. This guy wouldn't know class if it hit him up along side the head.

Marco Pierre White Jr has issued a grovelling apology after he posted a disgusting tweet in the wake of Friday morning's Parsons Green terror attack.
Within hours of the blast that injured at least 29 people, the son of celebrity chef Marco Pierre White tweeted: 'Parsons Green tube station this morning was targeted by terrorists, this is why I don't take the tube #TheRichDontDie (sic).'

The insensitive message sparked a furious backlash online.
Charming young man.
*****

Laws! We don't need no stinkin' laws!!!!

A federal judge issued a ruling Friday that blocks the Justice Department from requiring cities to cooperate with federal immigration authorities in order to be considered eligible for federal law enforcement grants.
The ruling blocks nationwide enforcement of two of the three new conditions the Justice Department sought to impose on jurisdictions seeking funds through the Byrne Justice Assistance Grant, which doles out nearly $400 million to state and local agencies each year.
Unelected, lifetime appointed King judge strikes again at the Rule of Law.
*****

"You can't prove a negative." NC woman invents spray to attract Sasquatch.

The nation's endless search for proof of Bigfoot's existence may soon come to an end.

A North Carolina-based wife and mother has home brewed a spray that she says can attract any Bigfoot within a mile and a half.

Sold at $7 a bottle, the "environmentally friendly" Bigfoot Juice also doubles as a bug spray, said creator Allie Megan Webb, who runs Happy Body Care out of Marion. She created it sitting at her kitchen table.
The ONT wonders if Mike Hammer has a bottle or two sitting around.
*****

Baltimore Ravens to have unique game day promotion. DNA Test Kits to be given away.

Gone are the days when sports team giveaways were limited to T-shirts, bobbleheads, free-sandwich coupons and the like.

The tens of thousands of fans entering M&T Bank Stadium for the Ravens' home opener against the Cleveland Browns on Sunday will receive free DNA test kits.

It's an approach stretching the usual giveaway model, and likely to generate fan buzz. The club calls it "one of the most innovative events a partner has ever spearheaded."
Baltimore Ravens Buffoons.
*****
More NFL, Aaron Rodgers opens his mouth and reveals he is an asshole too.
Gifted, rich and oblivious to the people who made him rich.
*****

Instead of manning up, Rent-A Cop causes quite a commotion in and around a university.

The security officer, Brent Patrick Ahlers, 25, of St. Louis Park, was arrested Wednesday. He has been charged with filing a false police report, a misdemeanor, and will likely be released from the Ramsey County jail after being booked and fingerprinted, police said.

"Last night I was talking to you about an incident that shocked the community," Sgt. Mike Ernster said at a short news conference Wednesday night.

"It had basically 1,800 students held captive in their dorm rooms at St. Catherine's, it had residents of the Mac-Groveland and Highland Park communities fearing they would be hurt in their homes."

Ernster said 55 police officers and four K-9s, as well as a State Patrol aircraft, joined in the search for a suspect on Tuesday night. Scanner reports described a man in a navy blue sweatshirt and black jeans. Ahlers was taken to Regions Hospital with noncritical injuries.
Misdemeanor? He's one lucky stupid S.O.B.
*****

Saturday science lesson. ElectroBOOM style.
*****

Nothing like a little music on a Saturday night?
*****

Paws or no paws. Your humble Cob will stomp on them every time.

Aren't spiders just adorable? Well ok, in most cases they're bloody terrifying, but that image might change when you take a closer look. As close as to where their feet should be, where you'll find that they have...paws!
In more scientific terms, a spider's "paw" is called a tarsus, and it's only one of eight parts that make up a rather complicated leg. Just like cats or dogs, spiders also have claws attached to the paws, but in their case, legs also work as ears and nose picking up subtle changes in the air to hear and recognize smells.
*****

Nothing ever good happens after Midnight or 2 AM especially when it comes to lack of sex. Genius Award Winner.
*****

Perseverance Tonight's Feel Good Story of The Day.
*****
The ONT has been brought to you by Thirst.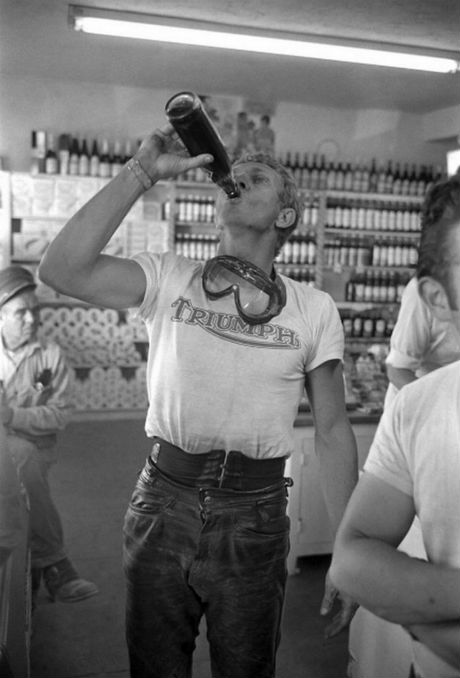 Notice: Posted with permission by AceCorp, LLC. No animals were injured or killed or maimed or paid in the making of this ONT.

posted by Misanthropic Humanitarian at
10:02 PM
|
Access Comments