« Saturday Morning Weird News Dump
|
Main
|
Saturday Gardening Thread: What's in a name? [KT] »
September 30, 2017
Thread before the Gardening Thread: Counting Carrots [KT]
Serving your mid-day open thread needs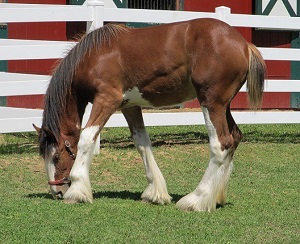 Human school child included in Cornell carrot study
Happy Saturday, Horde! Anybody catch the post by Stephen Green earlier this week on that guy trying to do damage control for his bogus food science? Thanks for the funding, Michelle Obama!
Via our friends at New Real Peer Review, here is a piece with some new links on the scandal, plus an investigation of how carrots are counted at Cornell these days.
The author rips apart a single table from the paper:
"Attractive Names Sustain Increased Vegetable Intake in Schools" by Wansink et.al. (2012). It presents a simple thesis: change the name of 'carrots' and 'beans' and 'broccoli' to something exciting that the kids are doing (I don't know, 'Buzz Lightyear chard' or 'Pokemon kale' etc.) and children will eat more of it. The paper has 99 citations at present.
There seem to have been a few glitches in their methodology for determining if kids would eat more veggies if they were given exciting names. There are a bunch of statistical details on the study methods at the link, for those inclined to get into the details, but the funniest bits for the less-nerdish among us may be negative carrots and:
If you haven't read the original paper, or have forgotten it by now, let me refresh your memory: our original values describe the amount of carrots served to elementary school children (ages 8 to 11) at lunch in a control condition.

And, apparently, at least one of them is a Clydesdale horse.

What other animal thinks it can eat 60 carrots? Also note: this is in the control intervention to get schoolkids to eat MORE carrots. I think this child is sorted, frankly.

Even considering the size of 'baby carrots' (which are little orange carrot-tubes lathed off real carrots so they are geometric enough to be acceptable to Americans, who largely treat vegetables as a concept), this is a thoroughly confusing amount of vegetables.
I think that New Real Peer Review is one of the more worthy uses of Twitter. How else would we have learned about this challenge to the bogus carrot data? Any other scientific bloopers stand out in your mind lately?
If you want to discuss real garden carrots, there will be a Gardening Thread coming up soon. Have a great weekend. Got anything interesting planned?

posted by Open Blogger at
11:17 AM
|
Access Comments