« Mid-Morning Open Thread
|
Main
|
Oh My: Climate Scientists Admit Past "Models" Were Wrong, Admit That the Rapid Warming Predicted by Models Hasn't Been Seen, and Revise the Schedule for the Apocalypse to Put It Off for 20 Years »
September 20, 2017
The Morning Rant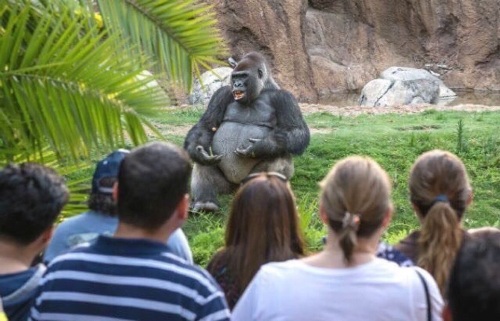 "The mainstream media has been telling us that climate change is an imminent threat, PDT lied about being wiretapped, the Emmy Awards Show was must-see TV, and Antifa is just a rowdy group of mostly peaceful counter-protestors. And they wonder why nobody trusts them?"

I'm Just Waiting For This To Actually Happen: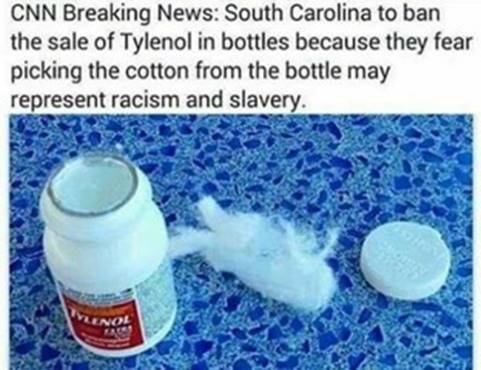 That was then: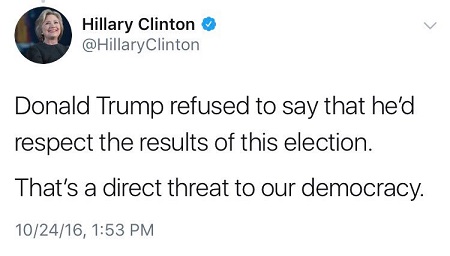 This is now: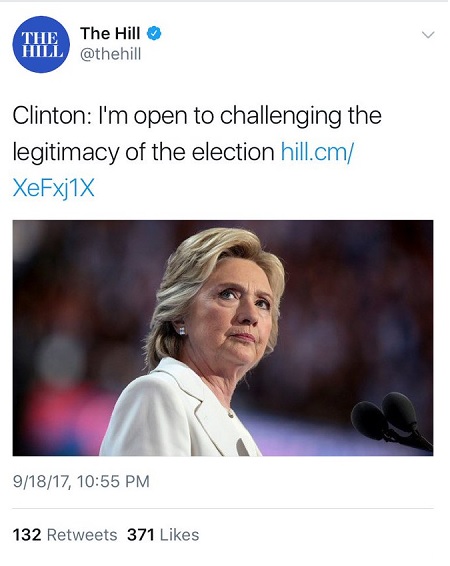 To be fair, I don't think she's all that serious about this. Her statement was kind of vague and I'm not sure it just wasn't boob bait for progressive bubbas.
But the double-standard in play here is just exquisite.
Moar CNN: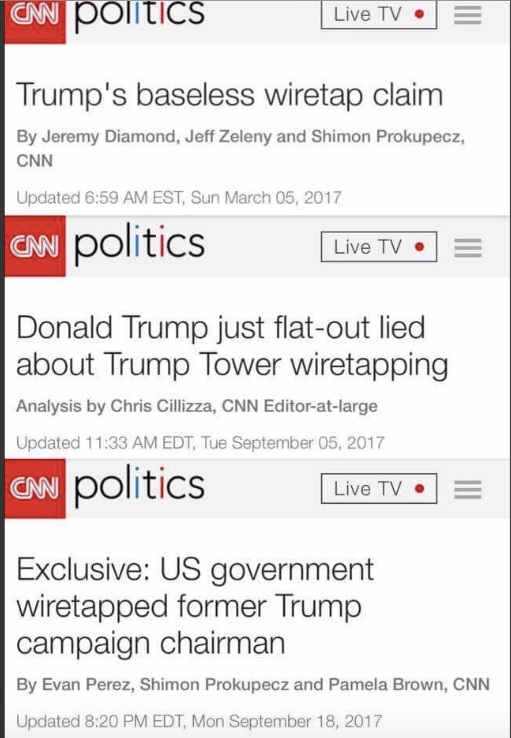 (h/t
James Woods
)
The Man Who Saved the World
Stanislov Petrov has died. Who is Stanislav Petrov? According to his obit in, of all places, the Guardian, he once saved the world from nuclear annihilation:
Stanislav Petrov was on duty in a secret command centre outside Moscow on 26 September 1983 when a radar screen showed that five Minuteman intercontinental ballistic missiles had been launched by the US towards the Soviet Union.

Red Army protocol would have been to order a retaliatory strike, but Petrov – then a 44-year-old lieutenant colonel – ignored the warning, relying on a "gut instinct" that told him it was a false alert...Instead of triggering a third world war, Petrov called in a malfunction in the early warning system. But even as he did so, he later admitted, he was not entirely sure he was doing the right thing.
Turned out the error was caused by a satellite mistaking sunlight reflections off of the tops of clouds as missile launches.
Holy crap:

posted by OregonMuse at
11:30 AM
|
Access Comments