« Mid-Morning Open Thread
|
Main
|
Shocker: Maine Socialist Susan Collins "Leaning Against" Obamacare Repeal
Another Shock: JOHN McCAIN, HERO OF CONSERVATISM, WILL VOTE TO SAVE OBAMACARE »
September 22, 2017
The Morning Rant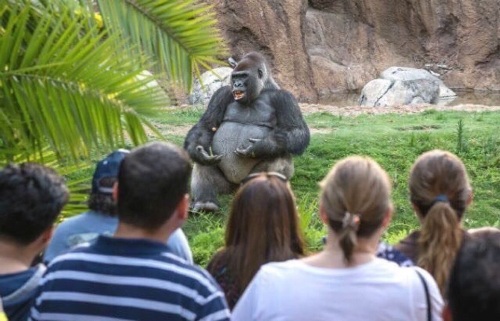 "Look, there are only two genders, OK? Male, female, that's it. Anything else is mental illness."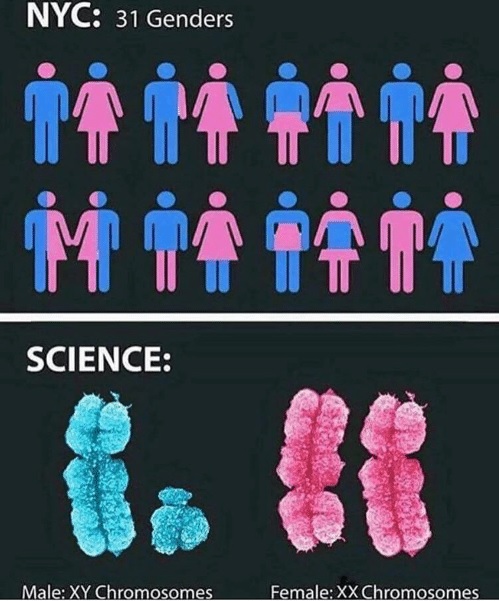 The World We Live In Now - Part 1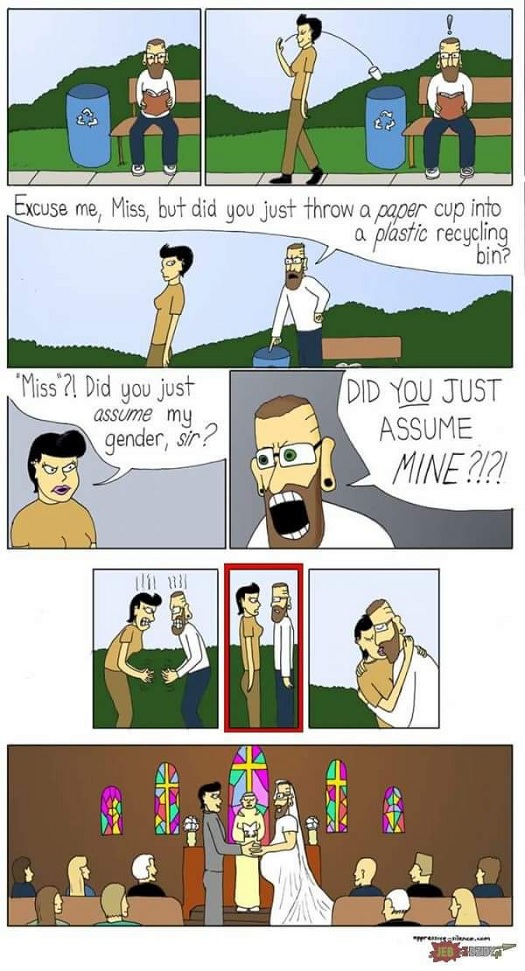 The World We Live In Now - Part 2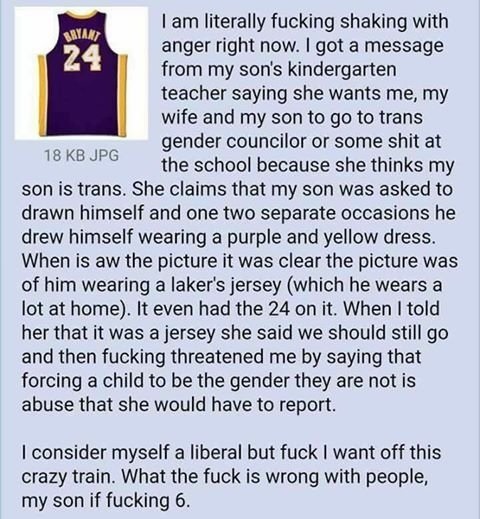 Look At This Idiot:
So, not only is this out-and-proud carbuncle of a man mentally ill, he is trying to make his baby son mentally ill, too. You have to wonder what his son's mental state will be when he eventually learns that his dad has been feeding him lies and delusions all these years.
Only good part is that this boob is getting hammered in the comments.
Well, They've Found The Organism That Causes Progressivism And It Looks About Like What You'd Expect:
This Question Kind of Answers Itself: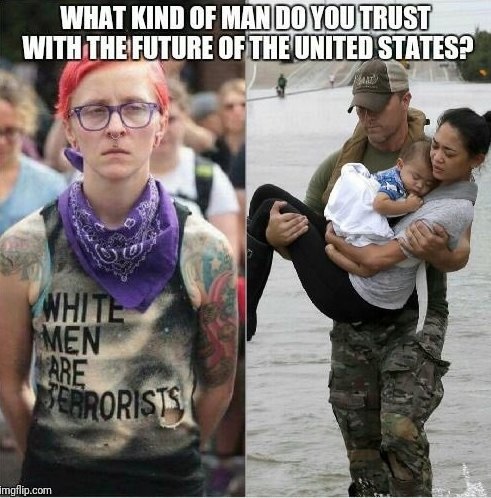 Finally, Let's Start The Weekend With A Story That's Sure To Bring A Smile To Your Face:
Sad trombone
.

posted by OregonMuse at
11:30 AM
|
Access Comments