ę Pajama Boy Democratic Candidate for Congress Thinks He's Maverick from Top Gun
|
Main
|
The Morning Report 9/19/17 Ľ
September 18, 2017
Monday Overnight Open Thread (9/18/17)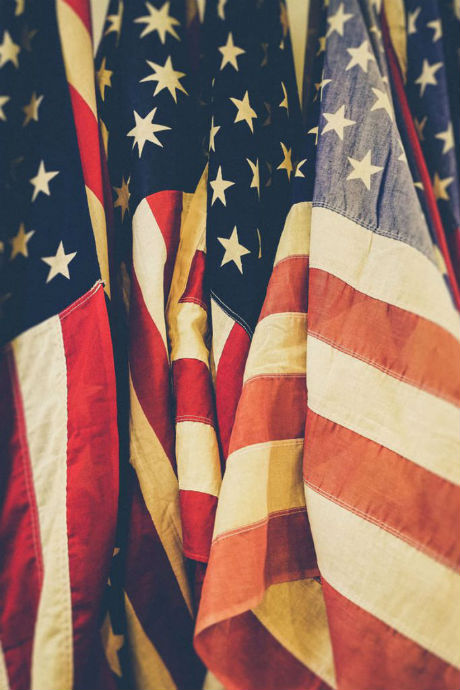 *****
Quotes of The Day
Quote I

Television is a medium because anything well done is rare. Fred Allen
Quote II

If my mind can conceive it, and my heart can believe it, then I can achieve it. Muhammad Ali
Quote III

The happiness of a man in this life does not consist in the absence but in the mastery of his passions. Alfred Lord Tennyson
*****

Not content to sit around and play video games. Frank Giaccio mows the White House lawn.

On Friday, 11-year-old Frank Giaccio became the talk of the country after being spotted on the White House lawn.
*****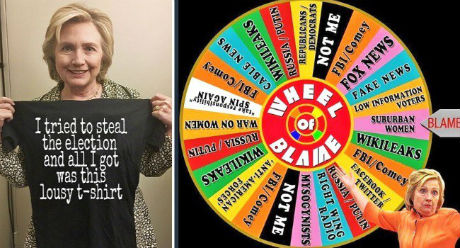 As long as Hillary continues the blame game she will continue to be ripped. And rightfully so. Just. F*cking. Go. Away. Bitch.
*****

The ONT has never seen this in any of Sunday's Food Threads. And it is doubtful that Weasel and Bluebell will have this recipe in their cook book (cough, cough). So The ONT brings you Weed gummies recipe.

Once you've mastered the basics of cooking with marijuana, like making weed butter or baking pot brownies, it's time to move onto advanced techniques. Weed gummies are a popular choice because they fit in a little bag, they're delicious, and their small size makes dosing a breeze.
This is only for you Morons where the weed stuff is legal. Don't be making illegal gummies otherwise.
*****
The ONT Musical Interlude
September 18, 1970, Jimi Hendrix was pronounced dead on arrival at St. Mary Abbot's Hospital in London at the age of 27 after choking on his own vomit. Hendrix left the message 'I need help bad man', on his managers answer phone earlier that night. Rumors and conspiracy theories grew up around Hendrixís death. Eric Burdon claimed Jimi had committed suicide, but thatís contradicted by reports that he was in a good frame of mind. In 2009, a former Animals roadie published a book claiming that Jimiís manager had admitted to him that he arranged the murder of Hendrix, since the guitarist wanted out of his contract. via thisdayinmusic.com
***
September 18, 2006, 73 year old country singer Willie Nelson and four members from his band were charged with drug possession after marijuana and magic mushrooms were found by police on his tour bus. Police had stopped the tour bus near Lafayette, Louisiana. via thisdayinmusic.com

In honor of Willie.........
*****

A waste of public tax money? Or the right thing to do?

PIERCE TOWNSHIP, Ohio -- Getting cited by the police doesn't always have to be a bad thing in Pierce Township.

Police Chief Jeff Bachman said his men have added a new type of ticket to their arsenal: A yellow slip recognizing the actions of residents who take time to do the right thing for others.
*****

The Green Revolution, saving the world from global warming and weaning us from our addiction of fossil fuels. But, can we really run a modern society on green power alone?

For instance, in Europe, the practical wind energy potential for electricity production on- and off-shore is estimated to be at least 30,000 TWh per year, or ten times the annual electricity demand. [1] In the USA, the technical solar power potential is estimated to be 400,000 TWh, or 100 times the annual electricity demand. [2]

Such statements, although theoretically correct, are highly problematic in practice. This is because they are based on annual averages of renewable energy production, and do not address the highly variable and uncertain character of wind and solar energy.
*****
NSFW Our weekly dose of Gavin McInnes
*****
Are you or someone you know a pantie maniac? The Japanese to the rescue. SFW
*****
*****
Comedian Ron White once said, "You can't fix stupid." Is he right? 50% of Americans don't know that free speech is a guaranteed right.

It's been roughly 230 years since the American Constitution first debuted. Unfortunately, that length of time doesn't seem to have solidified its presence in the American mind. In fact, many Americans cannot even name the most famous element of its First Amendment.

According to a recent survey published by the Annenberg Public Policy Center, more than a third of Americans are unable to name any of the rights guaranteed by the First Amendment. Freedom of speech is one of these rights. Yet while knowing this right seems like a simple and obvious matter, only 48 percent of Americans are familiar with it.
*****

The ONT has repeatedly told Morons to never stick their dicks in crazy. Do we have to expand the "No-No" list? Genius Award Winner.
*****
Do you enjoy to drink alone? If you don't, The ONT suggests that you don't try this.

STEWARTSTOWN, Pa. (AP) — Police say a drunken Pennsylvania man who didn't want to drink alone forced his way into a woman's home and sat down with two 12-packs of beer.

Thirty-nine-year-old Sean Haller, of Stewartstown, faces charges including criminal trespass and remained in the York County jail on Monday
Maybe he should adopt a pet.
*****
Who needs the Welsh equivalent of the Coast Guard when you have this kid around? Tonight's Feel Good Story of The Day.
*****

Tonight's ONT has been brought to you by Office Etiquette.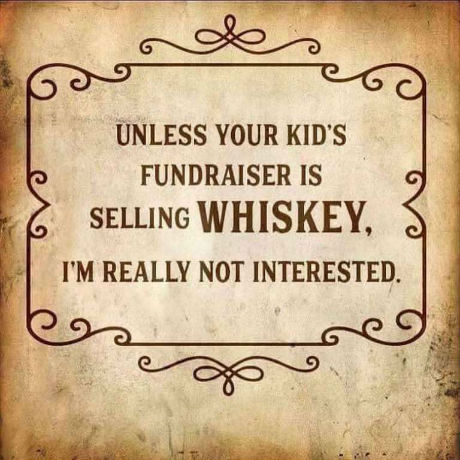 Notice: Posted with permission by AceCorp, LLC. As always pants are optional.


posted by Misanthropic Humanitarian at
10:18 PM
|
Access Comments