« NFL Ticket Sales Drop 17.9% In Week Three
|
Main
|
The Morning Report 9/29/17 »
September 28, 2017
Thursday Night ONT: Sportsball Edition
Have you heard about the new baseball team in Macon, Georgia? They just announced the name, they are the Macon Bacon. I have to say, I like it.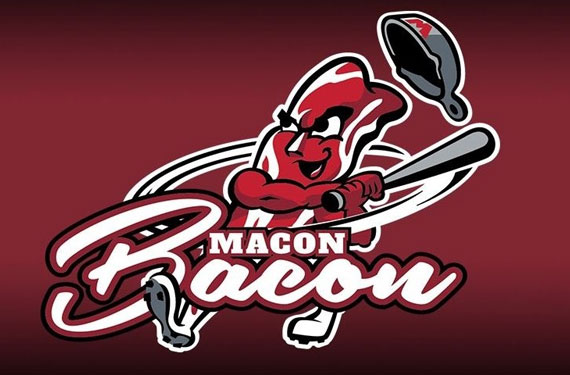 Notice that the mascot's hat is a frying pan? The player's caps feature an M made of bacon with a bite taken out of it. You can see them here.

More Baseball
This is kind of cool. Sailors and soldiers to recreate World War I baseball game. The game in question took place during WWI in Ireland. There's some neat history of the game at the link, but one of the most interesting things is that they'll be using the era appropriate rules. That means wool uniforms. Spitballs are perfectly legal. I'm betting that the catcher can block the plate and make you earn it, while he's going to have to earn the out over your flying spikes. And.........no DH! (I'm not a DH purist, mainly because I was raised on American League ball so there has been a DH for as long as I can remember, but I know a lot of folks hate it). The game is tomorrow night in Newport, Rhode Island and is free to the public. Area Morons might want to check it out, sounds like fun.
Which AL team was I raised on you ask? I'll give you a hint: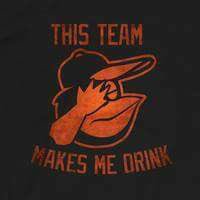 When The Chips Are Down, This is Nacho Usual Reaction
Double nachos (the stadium replaced the spilled snack too) and a selfie with the player? Take me out to that ballgame anytime!
Headline for the Ages
Group of 45 men dressed like Magnum, P.I. kicked out of Detroit Tigers game
I'll confess that my first reaction was to go all Randy Marsh: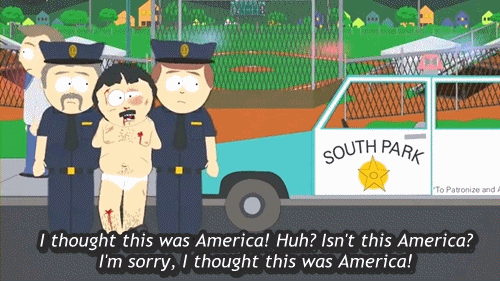 Apparently it was a bachelor party that got rowdy. There's video at the link, and yes, they are all dressed like Magnum. None of the mustaches were nearly as nice though.
PUCK!
With the demise of the NFL (see below), it's great to realize that hockey season is almost upon us. I've been a midlin' serious hockey fan for about a decade now, my problem is that my team (Calgary Flames) is not anywhere close to my house, which means I don't get to see them all that often. I attended my first NHL game 2 years ago (Flames/Crapitals) and was lucky enough to have seats right behind the goal. The speed at which that puck hits the glass and whips around just can not be conveyed on TV. Here's some great saves from last season (and if Smith plays for us like he's playing 30 seconds in, watch out, the Flames will be something to see)

As the turd in the punchbowl that is the NFL circles the drain, hopefully the NHL will see a surge in popularity. Why should you give the NHL a chance? Well, compare the disgrace taking place in football stadiums with the clip below from Edmonton (yes, not even an American venue):
Literally brings a tear to my eye. You'll never hear me say this normally, but well done Oilers fans, well done! My Flames toque is doffed in respect.
(Oh, it goes the other way too. How many of you who are not NHL fans know the words to O Canada?)

NFL *spit*

Do I really have to say it? We all know what is going on. I've been a lifelong football fan. Unless I've been traveling, I haven't missed a Ravens game since the franchise started in 1996. Last Sunday changed all of that. Why?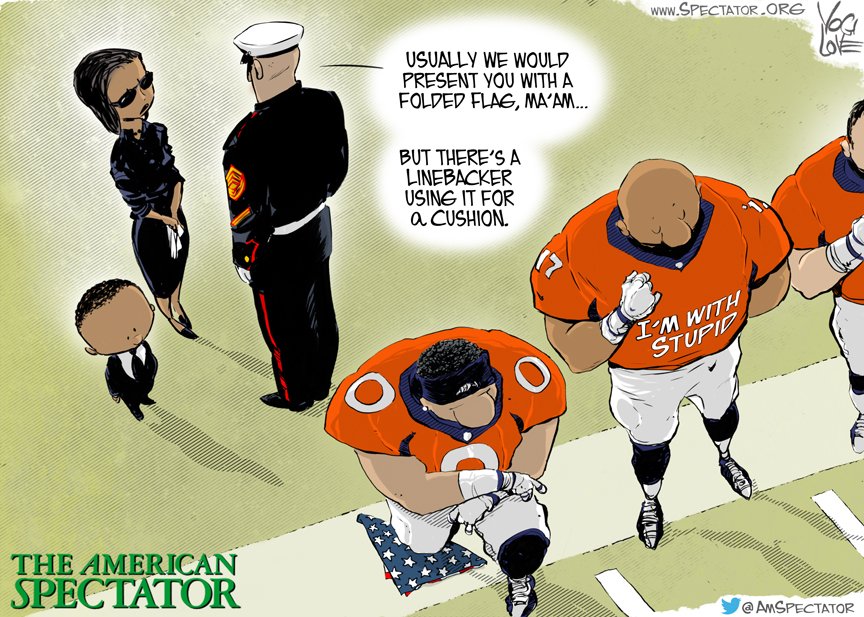 That's why. The NFL is not going to get another dime of my money. I will not buy any merchandise. I will not attend any more games. I am not watching Thursday Night Football, nor do I intend to watch any more NFL games, not even my beloved Ravens, unless it is via a method that the NFL can't monetize at all (like in a pub where the game is on whether or not my eyes are watching it, or catching something over broadcast TV, not cable).

I am not sure what I'll do with the time I used to spend on NFL fandom. I'm not going to quit my fantasy football league, that wouldn't be fair to the other players, but I can't imagine that it's going to be as fun w/o watching the games, half the fun of FF is that it gives you a rooting interest in games in which your team isn't playing. Maybe I'll spend more time studying history, my first love, reading about people like this fellow who wouldn't take a knee. Maybe I'll get more done around the house, last Sunday I cleaned the garage. Maybe I'll check out the Legends (nee Lingerie ) Football League. Make no mistake, those gals play for keeps, and they are TOUGH. Check out the hit at the end of this play:
Besides, the LFL has stated unequivocally "WE STAND!
The LFL recognizes everyone's First Amendment right to protest, but our nation's flag and anthem are far too sacred," the league said Tuesday. "Too many fellow Americans have made the ultimate sacrifice, so that our flag and anthem continue in all its majesty."

The league also released a video announcing their support for the U.S. flag and the national anthem.
"It symbolizes all the blood, sweat, and tears that have been shed so that we as Americans can raise our flag across our nation," the LFL says in the video. "The LFL salutes all those who make this the greatest country in the world."
"We stand in salute of our flag."
All that and football, played tough by hot female athletes? That's hard to resist.
In the end I wonder how much difference all of this will make. Do the NFL players even understand what they've done? Will I come weaseling back and start watching again if the Ravens make a playoff run? I don't know, but I don't think so on both counts.

Tonight's ONT brought to you by Captain America: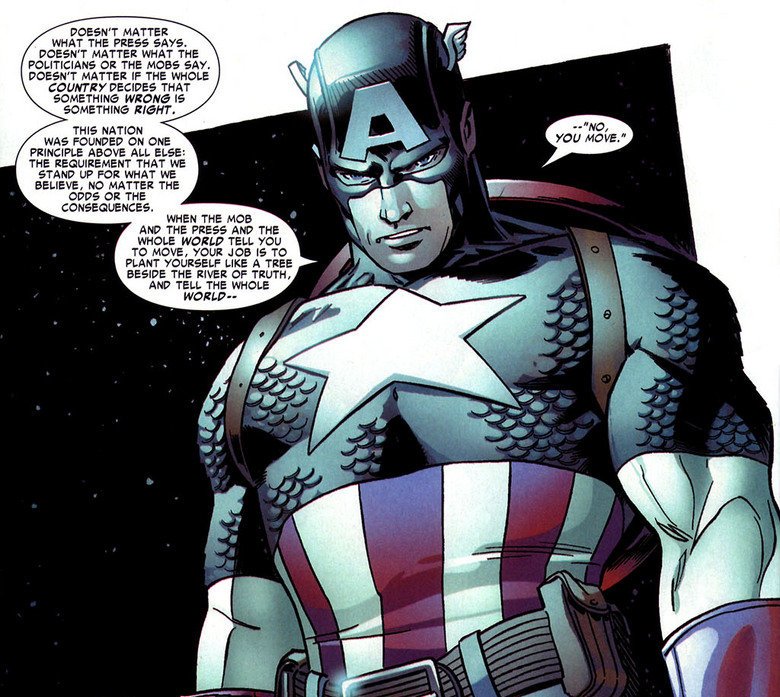 The Yahoo Group likes curling.

posted by WeirdDave at
09:49 PM
|
Access Comments