« Mike Rowe: If You Want to Change the Media, Stop Whining About it and Take Action -- Just Turn the Damn TV Off
|
Main
|
The Morning Report 9/26/17 »
September 25, 2017
Monday Overnight Open Thread (9/25/17)
(My kind of downtown)
*****
The Quotes of The Day
Quote I

Education without values, as useful as it is, seems rather to make man a more clever devil. C. S. Lewis
Quote II

A successful individual typically sets his next goal somewhat but not too much above his last achievement. In this way he steadily raises his level of aspiration.
Kurt Lewin
Quote III

Have courage for the great sorrows of life and patience for the small ones; and when you have laboriously accomplished your daily task, go to sleep in peace. God is awake. Victor Hugo
Quote IV

"Anybody that don't stand up for the anthem oughta be out of the country. Period. What got 'em where they're at? The United States," Richard Petty

If the NFL players felt so strongly about PDT why didn't they just stay home? That would have been a bigger and bolder statement.
I can't bring my "Freedom of Speech" to my place of employment. This is not a First Amendment issue. Employers can and do limit speech. It is the government who can notregulate speech.
This all started with the False Narrative "Hands Up, Don't shoot bullshit. It was then taken one step further by Colin Kaeperdick. He intentionally chose to sit down during the National Anthem to cause controversy. The NFL allowed this controversy to fester. They started this fight. They chose sides by backing their rich obnoxious 1%ers and not their customers.
Obviously the NFL can dish it out the hyprocrisy but can't handle our 1st Amendment right to criticize them.
The NFL is on the wrong side of social issues. May Roger Goodell reap what he has allowed encouraged and sanctioned.
The Dallas Cowboys are scheduled to play the Arizona Cardinals for Monday Night Football in the third week of the regular season. Just a year ago, in August 2016, the NFL denied the Cowboys' request to wear decals on their helmets that would have honored five Dallas police offers who were killed in an ambush. The team was wearing an "Arm in Arm" decal during training camp over the 2016 summer. But the NFL used its uniform regulations to prevent the team from wearing the decal during the regular season, Fox 4 News had reported in August.

Paul Joseph Watson, "Take A Knee Is Total Bullshit. NSFW
Off soap box.
*****
1965 Paul Harvey, "If I Were The Devil"
*****
The ONT, always looking out for you. The right way to hold a drink.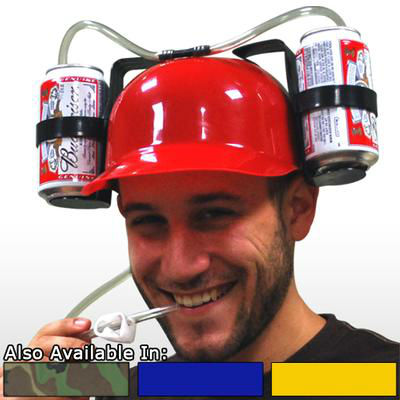 This is not the right way to hold a drink.
*****
In tonight's segment of why ordinary average people despise unions, please say hello to Arnold public works union.

Melissa Charlton's organized volunteer efforts to remedy disrepair at the 18th Street Ball Field in Arnold led to a grievance filed by the union that represents city public works employees.

In December, a small group of residents who make up Arnold's Recreation Committee, which Charlton heads, received a $15,000 grant to improve the ball field, where several structures were in need of a new roof.
*****
If you were hoping to participate in Free Speech Week at U-CA Berkeley, Forget about it.

BERKELEY—A wall of police barricades surrounded the near-empty Sproul Plaza where Milo Yiannopoulos had intended to kick-off "free speech week." Half a century earlier, radical students had launched the Free Speech Movement from those same steps.

Speaking for just a few moments to a crowd of perhaps 30 people—security was so tight that at least a hundred others were still stuck in line—Yiannopoulos vowed to return to Berkeley again one day, and then signed autographs—and at least one fidget spinner—before beating a hasty retreat.
*****
The ONT Musical Interlude
September 25, 1964, The Temptations begin recording 'My Girl' which went on to be their first US number one and the first of fifteen US Top Ten hits. via thisdayinmusic.com
***
September 25, 1980, John Bonham, drummer with Led Zeppelin, died aged 32 after a heavy drinking session. 'Bonzo' was found dead at guitarists Jimmy Page's house of what was described as asphyxiation, after inhaling his own vomit after excessive vodka consumption, (40 shots in 4 hours). During live sets his drum solo, 'Moby Dick,' would often last for half an hour and regularly featured his use of his bare hands. In 2007, Ludwig issued a limited edition drum kit in Bonham's memory. via thisdayinmusic.com
*****
Yes Virginia there is a Santa Claus Karma is a bitch payback.

Anthony Weiner got a stiff dose of reality Monday as a judge slapped him with a nearly two-year sentence for sexting with a 15-year-old girl — a heinous crime that cost him both his marriage and his freedom.

Manhattan federal Judge Denise Cote rejected defense pleas to spare Weiner any time behind bars and instead ordered him to spend 21 months in a federal penitentiary, saying she needed to make an example of the high-profile pervert.

Weiner, who had faced up to ten years in prison, hung his head in shame, covered his face and cried silently into his hands.
Tears? Or the Feel Good Story of The Day?
*****
Six reasons you should own a survival bow. Let the bow argument return.

Not into archery? How about a .50 caliber experience?
*****
Hey California, how is that high speed rail working out? Oh yeah, moar important issues to tackle.
*****
What happens when the internet is cut off? Togo cuts off the internet and severely limits cell phones and their capabilities.

Leaving aside politics, it was a unique opportunity to observe the effect of internet deprivation on a country. During the week-long shutdown, I talked to friends. I interviewed strangers. For many, especially the young, it was a first taste of how state power could affect their personal life.

Initially, people were confused. Some tried restarting their phones or computers. Internet subscriptions were renewed and mobile data plans topped up. Telecom company employees were accused of the usual appropriation of credits, while engineers were branded incompetent.

After a few hours, though, the penny dropped: we realised the government had shut down the internet.
*****
So, you are planning to get married to the woman who you aren't sleeping with? Genius Award Winner.
*****

This dog needs more than a treat, don't you think? Tonight's Feel Good Story of The Day.
*****
Tonight's ONT has been brought to you by Home of The Moron Meet-Up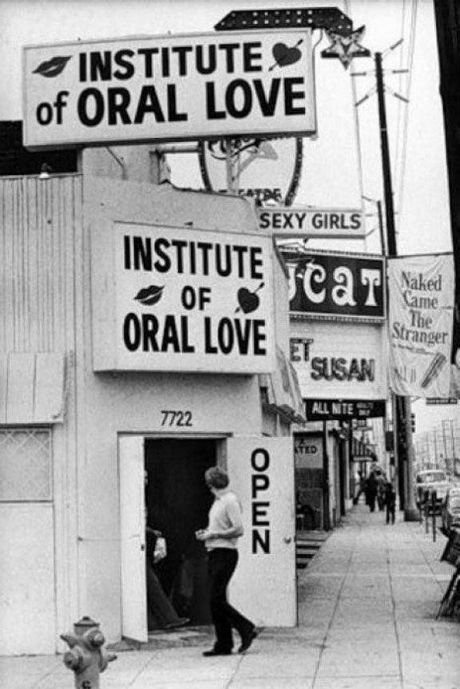 Notice: Posted with permission by AceCorp, LLC. Yes, you did put on clean underwear for this.
*****
And finally. There has been some commentary about the destruction of certain Nationalities and Creeds. The ONT is for discussion of juvenile items, interesting items, musical items, political items, current event items and a just good old fashioned open thread. The ONT is about having fun. It is not the place to talk about wiping out certain religions or nationalities.
If you feel compelled to do so, please take it elsewhere. If you think you are immune to consequences because you are an old time regular commenter, think again.

posted by Misanthropic Humanitarian at
10:06 PM
|
Access Comments