« Open Thread
|
Main
|
The Morning Report 9/12/17 »
September 11, 2017
Monday Night Overnight Open Thread (9/11/17)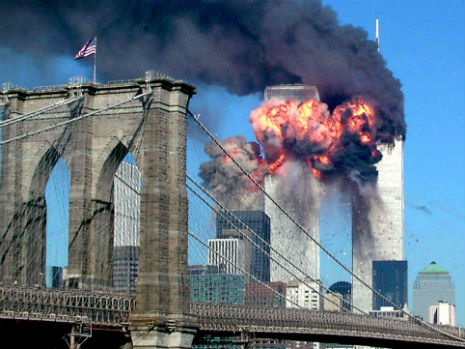 (Religion of Peace)
*****
Quotes of The Day
Quote I

After the World Trade Center was bombed by Islamic fundamentalists in 1993, the country quickly chalked it up to a zany one-time attack and five minutes later decided we were all safe again. We weren't. We aren't now. They will strike again. Perhaps they will wait another eight years. But perhaps not. The enemy is in this country right now. And any terrorists who are not already here are free to immigrate. Ann Coulter

Quote II

As to those in the World Trade Center… True enough, they were civilians of a sort. But innocent?… They formed a technocratic corps at the very heart of America's global financial empire—the "mighty engine of profit" to which the military dimension of U.S. policy has always been enslaved—and they did so both willingly and knowingly.… If there was a better, more effective, or in fact any other way of visiting some penalty befitting their participation upon the little Eichmanns inhabiting the sterile sanctuary of the twin towers, I'd really be interested in hearing about it. Ward Churchill

Quote III

43 "You have heard that it was said, 'Love your neighbor and hate your enemy.' 44 But I tell you, love your enemies and pray for those who persecute you, Jesus Christ Matthew 5:43-44
*****
The world isn't any safer since that horrific day. 2017 and The Religion of Peace. 2017 Terrorist Attacks 947 attacks, 5,499 fatalities. And the year isn't over.
*****
The ONT Musical Interlude

Not known as a conservative, moderate or even a libertarian. But, a nice fitting tribute to the victims of that tragic day, September 11, 2001 by Neil Young.
***
***
*****
Were you caught up in the 2017 Great Eclipse? If you were you probably have some eclipse glasses lying around. 6 things you can do with those glasses.
*****
Traveling anytime soon? Do you believe in haunted locations? If the answer is "Yes" to both questions, stay away. 13 haunted hotels.
*****
Baltimore on pace for kicking NYC stats.

As of Sept. 3, Baltimore has recorded 238 homicides, while New York City has seen 182 murders. That breaks down to roughly 50 killings per 100,000 people in Baltimore, and just 3.9 killings per 100,000 people in New York.
Baltimore.
*****
By the looks of the political landscape, up and comers in the Democratic party seem few and far between. So why not recycle a dinosaur from the past? She can fuck up hot lunch she can fuck up the country more. Michelle Obama.

Michelle, Schoen argues, is popular with the American people and as such is a great option to unite the divided and flailing Democratic Party.

He continues:

Let me be clear: This is not an endorsement. I have been, and still am, critical of Barack Obama's presidency. Michelle Obama would not be my candidate, and I do not agree with many of the positions I believe she would advance. But as an analyst, Michelle Obama is clearly the Democrats' best chance to reunite the party and win back the White House in 2020.

Michelle Obama is perceived as a strong, well-qualified leader with immense national popularity. Broadly, the polls show she is respected by the American people and by the near-entirety of the Democratic Party.
*****

Reading science/tech blogs the newest and biggest topic seems to be AI (artificial intelligence). US Spy agencies are hoping that AI is successful.

Swamped by too much raw intel data to sift through, US spy agencies are pinning their hopes on artificial intelligence to crunch billions of digital bits and understand events around the world.


Dawn Meyerriecks, the Central Intelligence Agency's deputy director for technology development, said this week the CIA currently has 137 different AI projects, many of them with developers in Silicon Valley.
Washington D.C. sure could use some intelligence artificial or real, it really doesn't matter.
*****
Almost as soon as alcohol enters the blood stream it has been proven to lower one's personal inhibitions. When this occurs you have tonight's Genius Award Winner.
*****
A spark of kindness from an airline, Tonight's Feel Good Story of The Day.
*****
Tonight's ONT has been brought to you by The American Spirit.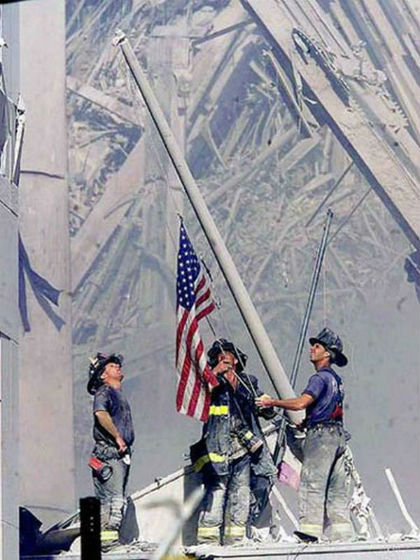 Notice: Posted with permission by AceCorp, LLC. I am non-paid, non-attorney spokesman Cob.
*****
Commenter stats for week of 9/10/2017
Top 10 commenters:
1 [671 comments] 'Insomniac ' [94.20 posts/day]
2 [485 comments] 'J.J. Sefton'
3 [417 comments] 'Steve and Cold Bear'
4 [400 comments] 'yankeefifth'
5 [366 comments] 'Mike Hammer, etc., etc.'
6 [340 comments] 'Village Idiot's Apprentice '
7 [314 comments] 'garrett'
8 [309 comments] 'Mortimer - Finish Her!'
9 [307 comments] 'Tammy al-Thor'
10 [301 comments] 'Skip'
Top 10 sockpuppeteers:
1 [106 names] 'Steve and Cold Bear' [14.88 unique names/day]
2 [52 names] 'Joe Biden'
3 [38 names] 'Bertram Cabot, Jr.'
4 [36 names] 'andycanuck'
5 [35 names] 'Duncanthrax'
6 [31 names] 'Insomniac '
7 [27 names] 'Under Fire'
8 [27 names] 'Buzzsaw90'
9 [26 names] 'garrett'
10 [25 names] 'Adriane the Practical Critic ...'

posted by Misanthropic Humanitarian at
10:05 PM
|
Access Comments