« Saturday Afternoon Chess/Open Thread (Featuring Dress Pr0n) 09-02-2017
|
Main
|
Saturday Night ONT (9/2/17) Saturday Edition »
September 02, 2017
Saturday Evening Movie Thread 09-02-2017 [Hosted By: TheJamesMadison]
Main Characters and Protagonists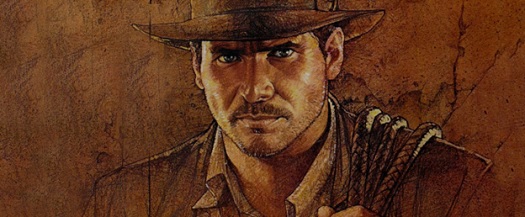 IllTemperedCur wrote me an email with a suggestion for a post: Movies where the lead actor isn't really the main character.
This ignited my curiosity and I began to think. I came across an essay that discussed the phenomenon in fiction in terms of main characters and protagonists.
That essay described a main character as the character through whom a reader views the action of the story while the protagonist was the character who most drives the plot. This definition of protagonist is slightly different from the more common usage which is usually synonymous with hero, but I find it useful.
Think of Indiana Jones. In Raiders of the Lost Ark, Indiana is in almost every scene and acts as the vessel through which the audience sees all of the action, so he would be classified as the main character. On top of that, he almost does the most to drive the action of the story forward. Use the opening sequence as an example:
He figures out the location of the treasure and the puzzles leading to it. He grabs it. It's only after he grabs it, when his action drives the temple crazy, that others begin to try and take advantage of him. Alfred Molina's character tries to steal it, and then Beloq succeeds at stealing it. But, all of that was initiated because Indy did what he did. The rest of the movie is a larger example of that where Indy ends up winning, mostly.

Big Trouble in Little China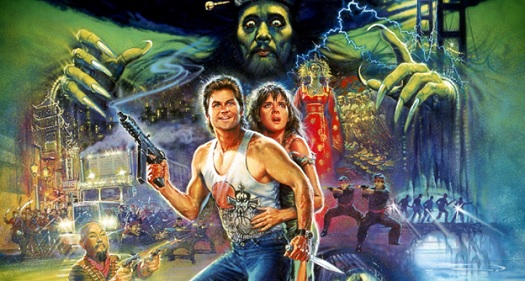 The example IllTemperedCur gave me in his email was this gem of a movie from John Carpenter. Kurt Russell plays Jack Burton, the 18-wheeler driving man of action. He's the center of attention, but he's not really the main character. He drives some of the plot, but the main character is really Wang.
It's really Wang's story. It's his fiancé who gets kidnapped. It's his choice to go after the gang responsible. Jack is really just tagging along for the ride.
It's a fun example of a story where everyone remembers the man who is essentially the sidekick (Jack) because he's such a colorful character while hardly remembering the main character because he just pales in comparison. Jack is a goofball who thinks very highly of himself, but it's Wang and his choices who really gets the plot moving.

Oh, Sam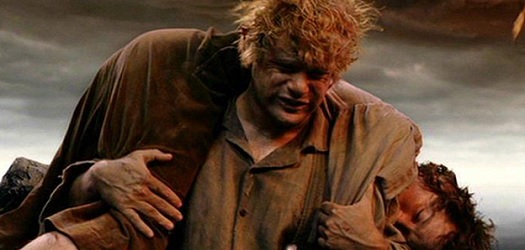 The example I immediately thought of was Samwise Gamgee in The Lord of the Rings. This one's a bit different because there's, I believe, a progression from the start of the ten-hour journey to the end where the main character and protagonist roles actually switch. I do believe that Frodo is the main character and protagonist in the beginning, but it's Sam, dutiful, brave Sam, who ends the story as the hero and protagonist.
I think that was an intentional choice, ultimately, by Tolkien. When the story begins, Frodo is an everyman, but as his journey continues and he bears the Ring for longer and longer and the Ring corrupts him more and more, he becomes less and less understandable as a character. In the beginning, I think we can understand jumping into something big that one doesn't quite understand, but the level of corruption that Frodo ends up experiencing is actually quite alien to most of us. We're not wielding unlimited power day to day, so we don't quite understand his journey after a point.
Sam, however, I think we can understand. He starts his journey out of friendship. He pines for home as he leaves. As he watches his friend succumb to the power of the Ring, he decides to stay with him. As his friend loses his power to help himself, Sam picks him up and carries him the rest of the way. I think the transition from one protagonist is a gradual process and never really happens at one moment, but it's at that moment, late in The Return of the King, where it becomes undeniable that Sam has taken that central role.

Sicario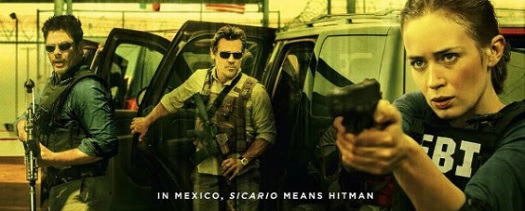 I saw this movie this week and, weirdly enough, it fit into the paradigm of having a main character who wasn't really the protagonist (in terms of the definition above). The main character, played by Emily Blunt, is passive from about five minutes into the movie until about an hour and a half into the movie. She's definitely the one through whom we see the action unfolding around the Mexican border, but she's also explicitly just a passenger in that ride.
There's a reason for that (we're just under two years of this movie's release, so I'll do my best to avoid spoilers) which makes perfect logical sense, but it creates a certain dramatic deficit. The protagonist is actually Benicio del Toro. He's behind everything and ultimately the one driving every major plot decision. We find out why late in the movie.
I think the movie is good. It has a command of tone that is quite admirable. It's incredibly well filmed. It's very well acted, and the story is good enough, but I just felt like there was a disconnect between what was happening on screen and me. And once I realized that Emily Blunt wasn't really doing anything in the movie, I understood where that disconnect was coming from.
I'm not 100% sure how to fix that, or even if it should be fixed to begin with. The only things that jump to mind would make the film much more typical Hollywood fare, and I wouldn't wish that on a movie that's this well made.

In the end…
I suppose that this topic jumped to me so quickly because I'm a nascent writer myself, and the idea of a main character not really being the driver of a plot had never been spelled out like that for me before. Understanding the differences between the two roles and how they are typically within the same character but still can be separated appealed to me.
But what else can you guys think of? Is there a movie out there where the main character was more of an observer of action rather than a driver of one where you got pulled in anyway?

Movies of Today
Opening in Theaters:
Tulip Fever
Close Encounters of the Third Kind
Unlocked
Next in my Netflix Queue:
Dark Star: Director's Cut
Muppet Treasure Island
Movies I Saw This Week:
Micmacs (Netflix Rating 2/5 | Quality Rating 1.5/4) Poster blurb: "A movie built on quirkiness and little else. A real disappointment considering Jeunet's A Very Long Engagement." [Netflix DVD]
Sicario (Netflix Rating 4/5 | Quality Rating 3/4) "Good and admirable with an emotional disconnect." [Amazon Prime]
TMNT (Netflix Rating 2/5 | Quality Rating 1.5/4) "Well, that made virtually no sense." [Netflix Instant]

Contact
Email any suggestions or questions to thejamesmadison.aos at symbol gmail dot com.
I've also archived all the old posts here, by request. I'll add new posts a week after they originally post at the HQ.

posted by OregonMuse at
07:38 PM
|
Access Comments