« Saturday Gardening Thread: The Harvest Continues [KT]
|
Main
|
Saturday Afternoon Chess/Open Thread (Featuring Dress Pr0n) 09-16-2017 »
September 16, 2017
Ace of Spades Pet Thread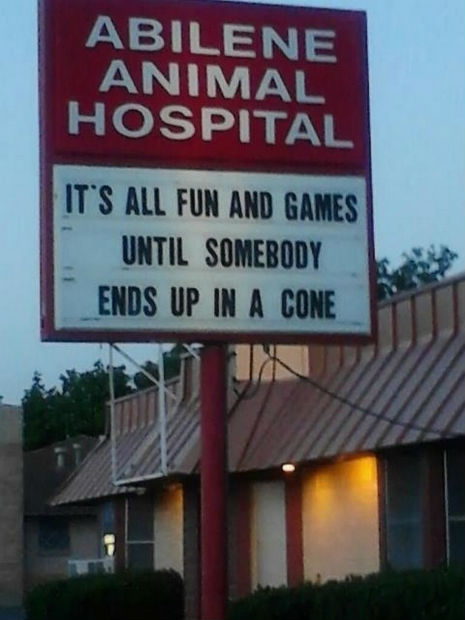 (Isn't that the truth?!)
***
Good afternoon folks. Welcome to the AoS Pet Thread. Put down the pooper-scoopers and take a break. Wash your paws, grab a T-R-E-A-T and a drink.
Photo above the fold is a h/t from our resident Food Guy.

***
A Little of This. A Little of That.

Every time you are about to throw the towel in on the human race, a nice story comes along. h/t Hank Curmudgeon. Thanks Hank.
***

Jane D'oh sent in the following photo and letter from her minister.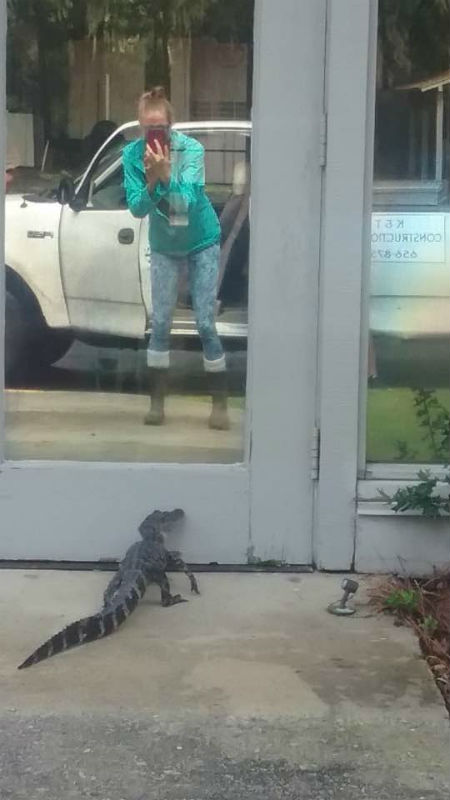 Monday, September 11, 2017 4:15 PM

It appears the worst of the storm is over. However, our island is continuing to receive gusts of wind and is under a tornado watch. From all reports our island came through a lot better than we did last year during Matthew. There are reports of some flooding and trees are down across the island, but from what I heard, there is no catastrophic damage. Power is out and, according to Georgia Power, electricity will probably not be restored this week. The church and offices remain closed.

I have been in contact with most staff members and all are safe. I am planning on heading back tomorrow, depending on road conditions.

Please keep your eye on Hurricane Jose and pray for those who were slammed with this storm. We were spared from the worst when the storm moved up the west coast of Florida, but others were not as fortunate.

As evident by the photo above, we did have a visitor at church. A lot of Florida Gators have sought safety in Georgia and this one appears to be seeking some solace too. Thanks to *************** for the photo.


I will praise the name of God with a song;
I will magnify him with thanksgiving.
-Psalm 69:30
Stay safe and may God's blessings be with you.

In Christian Service,

Pastor ---------------------
-------------Presbyterian Church
Thanks Jane. Glad you GA Morons are safe and sound.
***

Her husband has his hands full. Puppies instead of bouquets at wedding.
***

When you're a criminal, nothing is too good for your pet.
***
Meet The PetMorons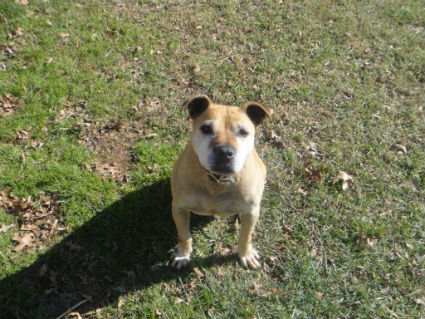 This is Stubby,

Found on the double yellow lines of the hwy I live off of.... Cars off the road everywhere. They were all honking. He is mostly deaf so they had little effect on his behavior. I have 3 other found me dogs and will send you pics of them when I figure out how to. Love Ace and all of his merry morons and love to see the moron's pets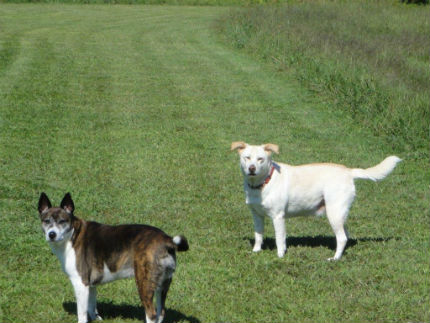 Via a 2nd email from pamazon
Jack is the Brindle whatever dog on the left. I call HER Jack because I cannot hear myself calling "here Anubis". White Dog (I didn't name her) on the right looking Japanese. She does this squint thing that cracks me up. No insult to Asians of any variety.

I am pamazon. (before Beso's made me wary of the name).
Some very lucky dogs. They sure seem to be happy and content.

***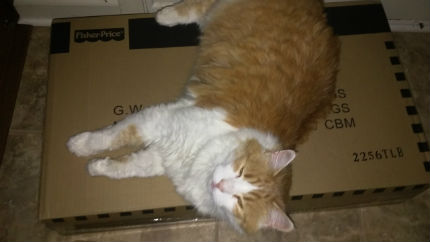 ***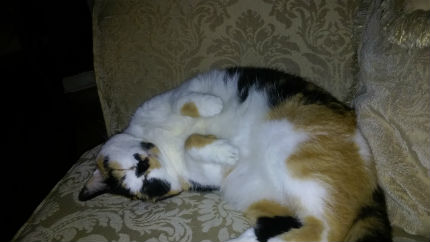 I'm a long time lurker and the Pet Thread is one of my favorite features - thanks so much for doing it!

Here are my two baby's: the Orange Tabby is BC which is short for Baby Cakes - long story how he, yes he, ended up with that name and not entirely my fault. To help ease the pain and masculinity crisis due to the name I call him BC. He was abandoned in the woods around my job 5 1/2 years ago. I saw him one day and we brought him in, took care of him and he chose me to be his human. I'd never had a pet of my own before but literally got the most loving cat ever in him. Here he is laying on a just-delivered-gift waiting on me to unload it so he can get in the box, natch.

The Calico is Dimples - named after one of my student's with autism who loved BC and knew him from his time at my work place. She was my neighbor's cat as she had adopted him. She was left all alone after he passed away a couple of years ago and I coaxed her in to my house to take care of her. She has been my sweet, funny girl ever since and I couldn't imagine not having her. She is very gifted at chasing and catching her own tail, she wants you to know.

Thanks for letting me share and again for the Pet Thread! - Cindi T.
Hope those cats know they have it made with you Cindi T.
*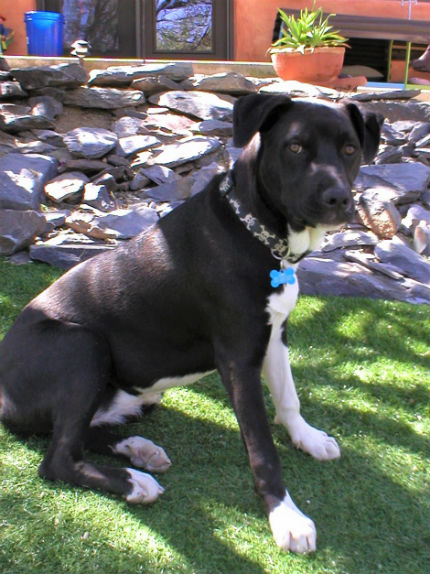 *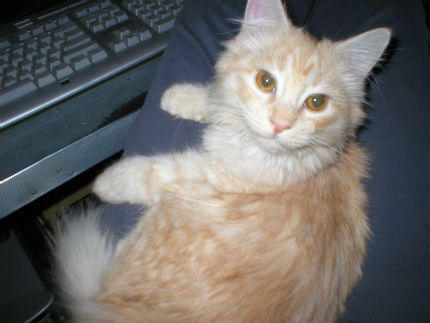 *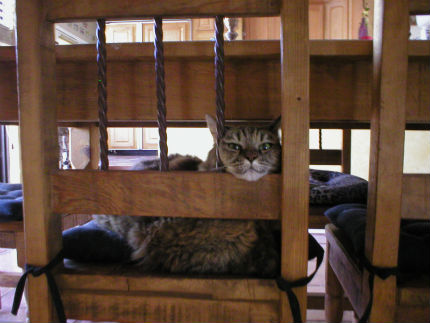 *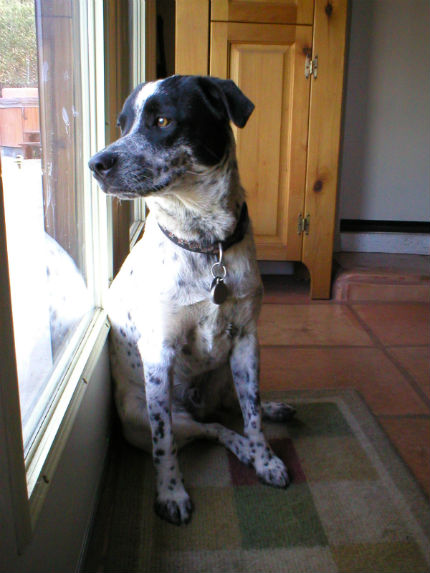 *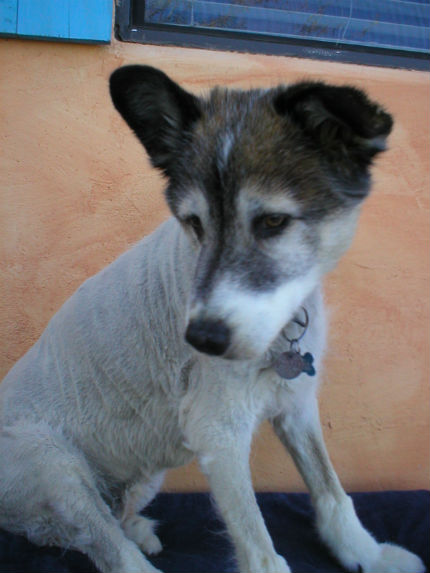 Mostly lurker sometimes commentator WeeKreekFarmGirl especially in the gardening thread. This is our gang of four.

First up is our newest member, Gigi, who just turned one. Rescued from a box in downtown Phoenix. We've had her for 6.5 months. She was so shy and withdrawn when we got her, she didn't even know how to run. Now she likes to run all the time, much to my dismay at 6am before coffee.

Then there is Stinky, don't judge, when we got her she was very small for her age and was being pushed around by the other rescue cats, she only felt safe in the litter box and hung out there to be by herself so when we got her all she did was eat for the first four months, any time you touched her she would pass gas so we got to calling her Stinky and the name stuck.

Katie is the one "in jail" we have had her for 17 years, my husband says she is our only true "rescue" as we found her on the streets of Hollywood, 4 months old full of fleas, ticks and mites. Still going strong, we keep telling her "four more years" and she keeps doing it.

Then we have Binny, he was named Clooney at the animal rescue, we assume because he is salt and pepper handsome but my husband only calls him Clooney when he is bad, otherwise he is Binny which was short for Looney Bin when he was a puppy. He is my rockstar, guards me where ever I go and has saved the lives of small dogs by warding off rampant coyotes. He is with us 7 years tomorrow.

Lastly, a shout out to our dearly departed and greatly missed Trooper. Two years before he died he was diagnosed with a thyroid issue consequently his fur never grew back. He was destined to spend his final years looking like the first day back at school wearing doggie Ugg boots. Still a handsome boy though and made it to almost 17 years which is pretty darn good for an Akita/Border Collie mix. Loyal beyond belief.
WeeKreekFarmGirl
Quite the household you have there. They appear to be terribly abused. ;)
*****
Quite the group this week!!! Thank you for all of the submissions that keep coming. We appreciate your patience as we get to your pets. If you have tip, story, photo or something interesting, you can submit them to petmorons at g mail dot com.
Here's hoping you have a wonderful weekend!!!
[Addendum] [CBD]
Here is Jay Guevara's Max, as an absolutely adorable puppy! (Max passed away this morning)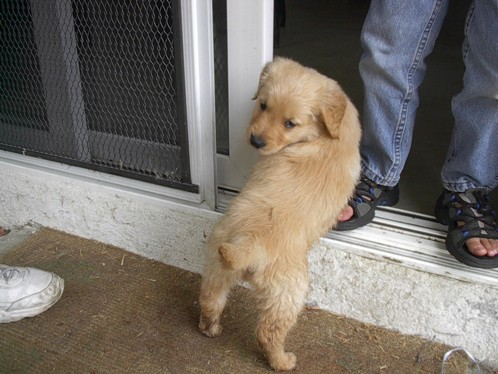 posted by Misanthropic Humanitarian at
03:03 PM
|
Access Comments