« Wednesday Overnight Open Thread (9/6/17) Mid Week Edition
|
Main
|
Mid-Morning Open Thread »
September 07, 2017
The Morning Report 9/7/17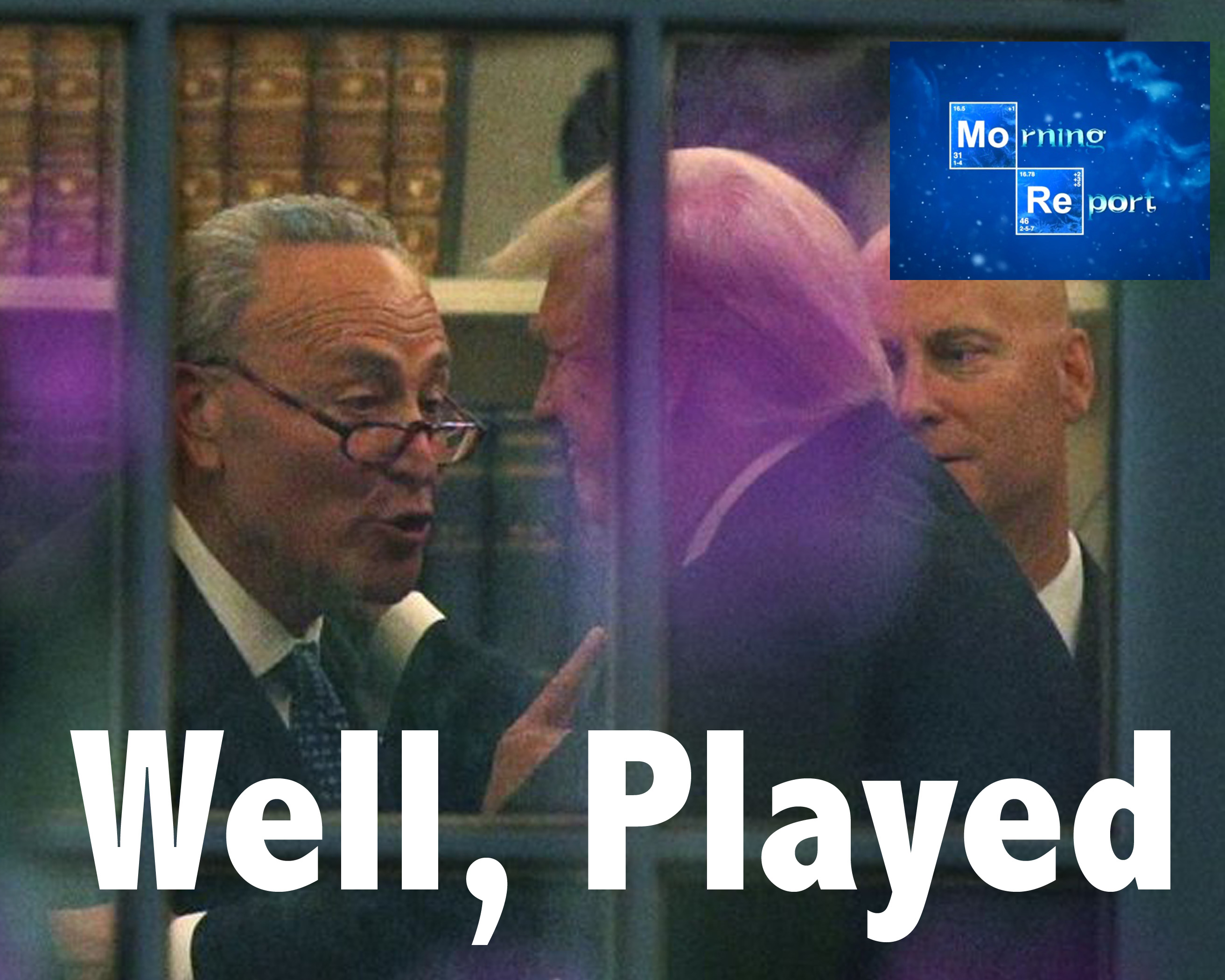 Good morning kids. Again, Hurricane Irma is up front. It slammed into the Caribbean yesterday and essentially wiped out Barbuda and St. Martin. I also saw a report that Richard Branson's mansion was wiped out while he was hunkered down in a concrete wine cellar. Sheesh. It's heading towards Puerto Rico and then Florida, where the mayor of Miami has ordered an evacuation. Please, please, please stay safe and get out of harm's way.
On the home front, President Trump snubbed the GOP wing of the Deep State and dealt directly with its masterminds. He yucked it up with his new BFFs Nancy and Chuck to plunge the nation deeper into society-destroying debt in exchange for a few crumbs for Harvey relief. But wait! There's more! Now that DACA has been kicked down the road for six months, there's still zero funding for the border wall. AND, as an extra special bonus, ol' Chuck is demanding that full-fledged Amnesty be passed and that he's going to tie it to every piece of legislation going forward. Someone please remind me again about the results of every down-ticket election since 2010.
If you read Ann Coulter's column, it's obvious that it was written perhaps a few days ago. I'm sure she must be pleased with the turn of events (sarc). I realize that Donald Trump is a "deal-maker" and that he's supposedly not a political animal. But he rode a tidal wave of anger and got elected by millions of people who want to see the planned dissolution of America by unchecked immigration stopped. Much of that electorate also wants to see the Federal government defunded and defanged, but it seems that he does not seem to get that part. Some of his instincts have been great and yet he appears tone deaf to the real state of the union. If the GOP is stonewalling your agenda, do you think you're going to score points by sucking up to the Democrats?! I can't guarantee that what happened would not have occurred had Bannon and all the other outsiders not been purged. But it is happening and those that are surrounding him are the insiders that PDT railed and ran against. Oh well.
Some other tidbits; it seems as if Imran Awan allegedly wanted Moldi-Locks' laptop to be discovered. Hmm. Fusion GPS' boss told a congressional committee to essentially FOAD and there are reports that the NorK threat is deadlier than we might imagine.
Well at least Hillary Clinton will never be president of the United States. Then again, if we keep plucking this chicken, there won't be a United States.
Anyway, links from around the world, across the nation and up your street. Have a better one and remain blessed.


posted by at
07:02 AM
|
Access Comments